4 things Microsoft needs to do to make Xbox Live more social
So by all accounts, "engagement" is the new god in the console industry.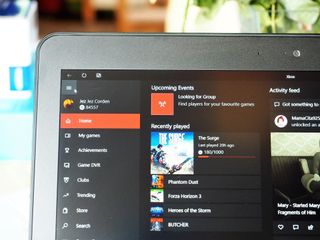 "Monthly Active Users," or MAU, is the primary way Microsoft measures the success of its Xbox Live platform, which is growing at an impressive rate. More engaged users mean more spending on Xbox Live, whether it's on movies and TV shows, subscriptions such as EA Access, or on games themselves.
We revealed recently how Microsoft is planning to open up Xbox Live Clubs to developers to help Xbox players stay connected to the network for longer, even when they're not at their computers or consoles. The primary method of achieving this will be the Xbox app, which is available across Windows 10 devices, iOS, and Android.
If Microsoft wants to make Xbox Live the defacto social network for gaming, there are some key things it needs to address.
1. Xbox app needs work
The Xbox app tries to do far too much right now. Particularly on Windows 10, it is quite slow when switching between sections, typing messages, and beyond. It simply doesn't deliver a pleasant experience, particularly for communicating through messages in Clubs or with friends.
Discord is the number one hotness in video game communication right now, and its apps on Android and iOS are incredibly fast, lightweight, and intuitive. But above all, they're focused on the social experience. Xbox Live has great features, but they're spread out and disparate, and bringing them together under the Xbox app just creates a cluttered experience.
I created a Club recently for friends on Twitter, but one of the first responses I got was, "let's create a Discord server instead." Xbox Clubs might have great features, such as a shared Facebook-like activity feed, a Looking For Group tab, and a high degree of customizability. But let's face it, you're never going to use it over Discord (or other IM-focused apps) for chatting with your gamer buddies.
Either the speed and access of the Xbox app's social features need to be improved, or Microsoft needs to allow Xbox Live Club members to sync chat across some of its other services, too, such as in a Skype group, or Microsoft's excellent-but-often-forgotten GroupMe chat app.
2. Xbox Live sucks for sharing
Xbox Live is great for sharing Xbox content. But what if you want to express yourself in a GIF, or upload a highly-produced video to your Club or profile page? You can't, and it's lame.
Microsoft recently opened up Xbox Live to custom avatars, which is a step in the right direction, and I appreciate that Microsoft has a duty to ensure children and youngsters are adequately protected from potentially offensive content. However, there are parental controls for that functionality, and the company could easily let adults decide the extent to which they want to participate in the network.
Perhaps Microsoft doesn't want the headaches faced Twitter and Facebook, which have both been criticized for facilitating the sharing of controversial (and even illegal) images. But these scenarios are on the periphery of the full blown range of interactions and content you can get on real social networks.
If Microsoft wants to stop people from leaving Xbox Live to chat on Discord, or from sharing things on Facebook, then perhaps it needs to match them on sharing non-gaming content as well. Perhaps the company could even integrate it with the new My People bar coming in Redstone 3.
3. Streamline and improve the activity feed
Microsoft has already made some hefty improvements to the Activity Feed on Xbox One, allowing you to disable automatic sharing and filter different sorts of content. However, far more could be done to fix these features.
Galleries that consolidate multiple screenshot uploads or achievement pops, algorithms that surface favorite friends' content at the top as well as filter, and, as mentioned above, the ability to share content that isn't necessarily gaming-focused, would all be welcome additions. Of course, allowing users to filter and customize their experiences as much as humanly possible would also be great. I really don't need (or want) to see a huge list of every single achievement my friends have unlocked, but I'd love to keep seeing their game clips and screenshots, for example. The feed is a cluttered mess right now, and Microsoft needs to make it more compelling if it wants users to engage more proactively.
Finally, verified Xbox partners are allowed to post videos and embedded URLs in their respective Game Hubs, which appear in the Activity Feed, and I think it's frustrating and patronizing that Xbox users aren't afforded this functionality as well.
4. Clubs vs. Clubs
This is more of a future consideration, but there are a few ways Clubs could be evolved to improve their engagement potential. Beyond boosting the speed of the chat app, giving us the power to create moderation hierarchies and highlight different types of members, similar to Discord, would be a great start.
The ability to create your own channels based around different topics within the community would also be welcome, but perhaps the most obvious thing I can think of is integration with Xbox's new tournament system.
The Xbox Arena system allows players to schedule and create their own competitive tournaments, restricted to Killer Instinct as of writing. It would be awesome if, one day, you could have Club-versus-Club tournaments, with all the other Beam streaming and activity feed integrations to go along with it.
Wrapping up
Xbox Live is a constant work in progress, with new features being piled on all the time. Whether it's Clubs, Arena, Looking For Group, or the recent additions of customizable avatars, Microsoft is always looking at ways to improve the experience, based on UserVoice feedback. However, I feel like the insistence on including new features before polishing or properly integrating existing ones is a little detrimental.
Either way, polish takes time. I just hope Microsoft is serious about making Xbox Live a quality social experience, and that it isn't simply a side project, because it could really make Xbox a fun place to be, even when you're away from the controller.
Get the Windows Central Newsletter
All the latest news, reviews, and guides for Windows and Xbox diehards.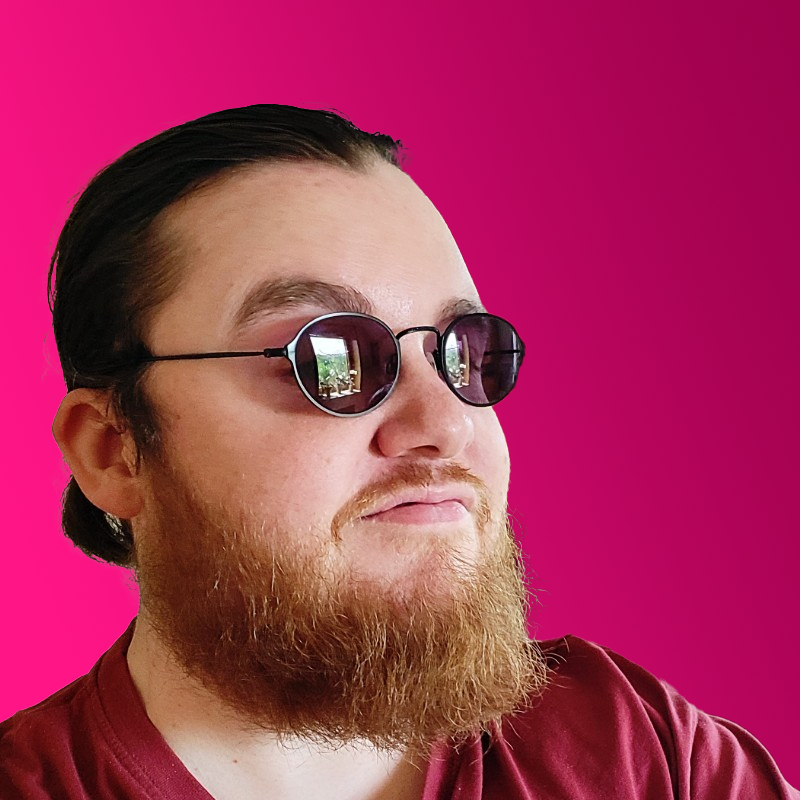 Jez Corden a Managing Editor at Windows Central, focusing primarily on all things Xbox and gaming. Jez is known for breaking exclusive news and analysis as relates to the Microsoft ecosystem while being powered by caffeine. Follow on Twitter @JezCorden and listen to his Xbox Two podcast, all about, you guessed it, Xbox!