Three UK makes 0800 numbers free on new SIM-only plans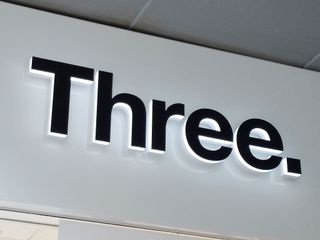 UK mobile operator Three has announced new SIM-only plans, enabling consumers to save on calling 08- numbers. Free 0800 calls will be included, while other 08- numbers (084, 087, etc) will cost 5p per minute. The network will also be introducing new spending tools, which will prevent customers from exceeding allowances and limits on premium numbers. On top of all this, new allowances for tethering will be rolled out.
The goal of these changes is to prevent customers from being greeted with costly bills and enjoy using their shiny new smartphones with peace of mind. There are a range of data allowances available, from 500MB to all-you-can-eat. The company will also be upgrading the allowance for personal hotspots (tethering a smartphone to other devices) next year from 2GB to 4GB, along with a 4GB data allowance to new contract handset plans.
Full press release with more details can be found below.
Three unveils new SIM-only plans with free 0800 calls and increased tethering limits
Three has launched new SIM-only plans, offering customers free 0800 calls, with other 08 numbers, like 084 and 087 costing just 5p per minute.
The plans also include a number of spending tools, including the ability to set limits to stop customers going over their minutes allowance and spending limits on expensive numbers.
Customers will also get more choice in the amount of data they can have as part of their plan, and can easily change plans to one with increased allowances, if they find themselves talking or using more data than expected.
Combined, these features are designed to ensure people can enjoy their devices while avoiding bill shock.
There is a choice of data allowances: 500MB, 1GB, 2GB, 4GB and all-you-can eat data, so people can find the right bundle for their needs. Personal hotspot is now supported in every new SIM plan, with customers on all-you-can-eat data plans able to enjoy a 4GB personal hotspot allowance.
Three plans to introduce a 4GB data allowance to new contract handset plans next year, as well as increasing the personal hotspot allowance included in new all-you-can-eat data plans from 2GB to 4GB.
Announcing the new SIM plans, Three's Marketing Director, Tom Malleschitz, said: "People want choice and control so they are able to enjoy their devices without worrying about bill shock. These SIM-only plans give them exactly that.
"They'll also benefit from free 0800 numbers and with Feel At Home customers can use the internet and call and text home while in Australia, France, Italy, the USA and twelve other countries out of their UK allowance."
Rich Edmonds is Senior Editor of PC hardware at Windows Central, covering everything related to PC components and NAS. He's been involved in technology for more than a decade and knows a thing or two about the magic inside a PC chassis. You can follow him over on Twitter at @RichEdmonds.
So glad I moved to a monthly sim plan with Three and dumped EE. Free usage abroad in certain countries and now this with all you can eat 4g data for 12.90GBP a month.

I thought about it as well but i am not sure about the coverage in my area.. but in the industrial estate where i am the network is already crap with EE in the office building

I'm also on that plan and it's great value for money. I can't understand why anyone would choose any carrier other than Three in the UK (unless they have poor coverage in your area).

Hmmm, looking at the Three homepage it looks like they've upped their prices a bit. The nearest I can see to my deal is 200 mins, unlimited texts and unlimited 4g data with 4gb tethering. I was/am on 200min, 5000 texts and unlimited 4g data with no tethering. Newer contract looks to be 18GBP p/m.

Ha, I was with Three until not long ago and switched to EE. I won't deny that Three offers better value in terms of 4G and minutes, but unfortunately it is completely useless to me when I'm at home due to their weak signal in my area. With EE I get 2-3 bars, and I don't have to pay extra for tethering.

They are outstanding in terms of pricing, coverage and roaming. This move doesn't surprise me at all. Just wish they would stock the Lumia 930 which they aren't going to sell apparently because of all the messing about with regards to a release date. Lots of WP customers in the UK will be leaving them as there really aren't many hardware options with 3.

I'm sticking with my Sim Only tariff on Three and sorting the handset (930) myself - can't justify losing the international roaming for the up-front saving on subsidized hardware with another network.

Why would anyone leave such a good network, the only network in the country with truly unlimited data, and truly unlimited tethering (if signed up before 14th July) over a phone.

Been with three for ages, I get 2000 mins, 5000 txt, 5000 3-3 m UK and unlimited data (inc unlimited tethering) for 13.00£ a month.

I get it for £15 a month sim only. Such a good plan.

I was on Three but poor coverage.. now with o2. unlimited mins and texts 5gb of 4g data only £13 a month.. chilling

There is no change to your unlimited tethering if you signed up on 14th July and earlier and will remain so as long as you never change your plan.

Three is awesome is used near 40gig last month. Never having to think about my allowance or sign into wifi which is normally crap. Can see me leaving them yet.

I thought 0800 numbers were like the american 1800 numbers: always free
Windows Central Newsletter
Thank you for signing up to Windows Central. You will receive a verification email shortly.
There was a problem. Please refresh the page and try again.