Three UK quietly turns on 4G LTE for some customers in select cities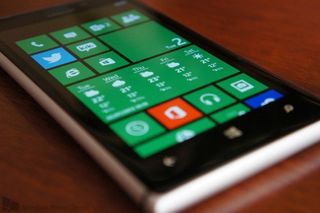 UK mobile operator Three has quietly turned on its 4G network for 'thousands' of customers in three cities - London, Manchester and Birmingham. Without announcing the move, the company has slowly begun upgrading customers to LTE and expects to have 1.5 million consumers enjoying faster data speeds by the end of February 2013.
Three has confirmed on its official Twitter account that "a few thousand" in the above cities have been granted access to 4G. Unfortunately, should you be waiting patiently for 4G, Three appears to be randomly selecting customers. The company has informed Android Central that a gradual rollout will commence to ensure a smooth transition.
Not all customers will see it that way and many have already taken to social networks to voice their frustration, though it's worth noting that the mobile operator is including 4G LTE into its existing plans at no extra cost. Three is set to fire out a blog post in the near future to clear any confusion consumers may have about the rollout.
Are you with Three and are able to enjoy the 4G network?
via: Android Central
Windows Central Newsletter
Get the best of Windows Central in in your inbox, every day!
Rich Edmonds was formerly a Senior Editor of PC hardware at Windows Central, covering everything related to PC components and NAS. He's been involved in technology for more than a decade and knows a thing or two about the magic inside a PC chassis. You can follow him on Twitter at @RichEdmonds.
I'm on Three, but out of London for week. Knowing my luck with lotteries I do not think that I got it :)

People complain about anything these days. They upgrade for free, people moan they haven't got it yet...well done 3 though. Excellent network!

The good thing is that the upgrade happened 10 months ago! How are you UKers enjoying the 4G service now?

I'm with Three and I'm absolutely livid at this!! The fact they're "Selecting" customers is just a major insult! They said they would start rolling it out in December, they NEVER said anything about to selected customers! Talk about false advertising!

Not sure if your joking or not lol. But their doing what they said, people don't have anything to even consider complaining about until 1st jan, still got all month to finish full roll out

Dude your getting 4g essentially for free!.. some of people have paid out through their nose with EE, I had to haggle a discount from O2 (which they initially promised if I upgraded to 4g and would last until I chose to leave the network) otherwise it was a £10 extra for me even though their website said £26 for the same tariff - which made me absolutely livid. They only gave it to me for £20 (same price I paid for 3g/ H+) for a year as recompense.

Be happy you get 4G for free! Monthly 4G with O2 for my L925 costs £19 for airtime (4GB data + unlimited calls and text) and £15 for phone cost. I don't even need unlimited calls and text but all-you-can-eat data instead. But nooo, O2 won't give it. And most of the areas I go to are low or dead spots for 4G so I go 3G! I got an expensive airtime that isn't benefiting me. Wish I could go Three for their unlimited data but I don't want to leave O2. Lol

Does anyone know when 3 switching on Belfast to 4g

Free, don't mine waiting! Ppl stop moaning, if you want it pay the other jokers the money and have it at a limit

Vodafone 4G is free...in fact its better value than 3G plans...

No way. VodaFones data network is appalling, I cant wait to move off it. And free? LOL if you mean buy paying over the odds in the first place. With data limits. If you think being on Voda is better than 3, then... good luck LOL

February 2013? Damn it, gone too far back in the TARDIS AGAIN!

I wish the 8x had the hardware to support it.

Just had a phone update for my Lumia 925 and now have 4G option available. Cant test as not in Manchester today.

I'm not trying to sound mean to the UK or anything, but why is this that newsworthy? I mean, iMore, Android Central, and WPCentral are all reporting on it, but why? It's good that they have LTE, but is it really that astonishing? Also, don't say "oh, it's because you're American, blah blah blah". AT&T, Verizon, and Sprint have been upgrading their LTE networks, but I don't think I've ever seen WPCentral post about it. U.S. Cellular never got an article. T-Mobile did, but it was alongside the announcement of the 925, so that was still WP related. How is this getting headlines everywhere? If the opposite happened, (ignoring this and reporting on just US stories) I'd say the same thing.

Well this is essentially a PSA for UK readers... as some people might not know 4g has been enabled given that there was no public announcement from Three. Honestly I find it hilarious that some people just whinge and moan about the smallest thing, and yet their are people who are way more disadvantaged and don't complain but they get on with it as they know their energy and time is better spent elsewhere then constant whinging and moaning about the smallest of things.

I mean, I'm not whining about it, I'm just wondering what makes this so newsworthy when there is LTE lighting up everywhere. I don't care if they report on it, but I just want to know what makes this so special.

I still can't get over the fact it's free. Good on Three!

I've just noticed that i am now 4G enabled but i'm in Glasgow and not one of the initial 3 cities but speed is almost non-existant and sometimes i get no connection at all!! (i tried to upload and image to show this but for some weird reason it wont work)

is this why i had an update to my L925 last night? havnt noticed any changes, but i dont live in Manchester, but surrounding it, dont think i will notice any 4G speeds here. looks like unless im on High Ground i might recieve some 4g signal, but the closest area to me would be Audenshaw resevrior lol http://www.three.co.uk/Support/Coverage

This upgrade to some customers across the country might be why I've been experiencing data connection issues all day... I hope that stops tomorrow or I -will- be unhappy. I don't mind waiting for 4g but it shouldn't affect those of us still on 3G in the meantime. Of course there could just be unrelated issues in my area.

Does when they strip b/w from 3g and are using other networks b/w spectrum

Who's network spectrum are they using? Thei paid for their own 800mhz and 2100 mhz from ofcom like all the other networks, they bought 1800mhz from. EE. They are not using anyone else's network but their own. Try to learn a bit more before spreading rumours

http://www.three.co.uk/Support/Coverage Check your coverage, I have 4G.

Ive been with 3 for about 8 yrs not really bothered about the update my handsets have been fast enough and.reliable which is surprising because i abuse the all-u-can-eat data plan being on the internet all day.

Its based on your account postcode, so if you visit those areas you will not get 4g. Even though they claimed would be available in London etc. (not just customers who have London address etc)

Quite a few areas near us only have a 3g signal if you stand outside, despite the fact that we can see the transmitter. Somehow I think 4g will be a way off. Still, I'm happy with three and their all you can eat data.

Three's 4g network will run on lower frequencies which means better building penetration. Their 3g network runs on 2100mhz while their 4g network will run on 1800mhz at first and then 800mhz as well afterwards

Sounds good that its free but its just a shame that 4g is only free on the network with the worst coverage ever. In my town they have a very bad and unreliable 2g network, 3g is non-existint and it probably be like 20 years untill I get 4g coverage because all the networks seem to think the whole country lives in city centres.

Didn't think 3uk supported 2g any longer.

Three support 2g but only in limited areas, especially in Wales

Three have never had a 2G network, they've never had a licence for one. Their 3G network however, has the same level of coverage as others 2G networks. The problem they have is 3G in the UK (o2 aside) runs on the 2100Mhz spectrum which isn't ideal for long distance and thick wall penetration. However the 4G service will be 800Mhz, so will improve things in that respect, also they got some 1800Mhz space from EE as part of the 4G auction, so this will also help.

These 'thousands' of customers are 2800 selected customers on a trial who have been sent out special sim cards to access the 4g network. Access to the general public begins around January 16th.

For those saying people shouldn't complain because it's 4G at no extra cost, the point is not about getting 4G for free, it's about all of the advertising stating that it would be avilable in December, and it's not. For people who signed up to a new or upgraded contract because of that, it's known as false advertising. I tether my laptop a lot, so upgraded my phone to a 4G model (Lumia 925) with the intention that I could work more on 4G starting this month, I'm now told that it's going to be "early 2014" with some stating by February, some others stating by March. If they had been honest at the start, I wouldn't have taken out a new contract with them, and would have gone to EE or Vodafone instead. I urge anyone else in a similar position who feels mislead by this to complain to the ASA. It only takes a couple of minutes to do it online.
Windows Central Newsletter
Thank you for signing up to Windows Central. You will receive a verification email shortly.
There was a problem. Please refresh the page and try again.