Vodafone, O2 begin 4G roll-out in the UK while Three plans for December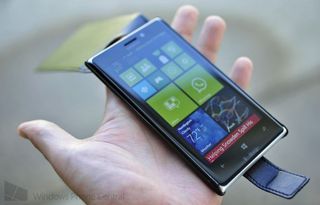 The UK is still catching up when it comes to 4G. Even though major operators are backing LTE with new plans and upgrades in the works, the process is slow and consumers are having to deal with a rather long wait. While EE continues to expand on its LTE lead, Vodafone and O2 have begun slowly rolling out upgrades across their networks. Three on the other hand are looking at December to unleash the high five kitty.
Vodafone will initially launch 4G in parts of London, while O2 will hit London, Leeds and Bradford. Both companies will attempt to draw in more custom with extras and bundled goodies. These extras include football highlights, streaming music and more. Stuart Orr, managing director of communications industry at Accenture, had the following to say on the strategies:
O2 has said the company will roll 4G out in a further 10 cities by the end of 2013. Vodafone aims to be in 12 more cities before we see 2014.
Three's aggressive 4G stance
So when will Three be launching later in the year? London, Birmingham and Manchester will see the start of the 4G roll-out on the network. A further 50 cities will be covered by the end of 2014. By 2015 the company plans to reach 98 percent of the UK, a considerable feat to catch up to EE. The best part about Three's 4G is that you won't have to upgrade or fork out anything for the boosted speeds.
Current unlimited data plans with Three also remain unlimited with 4G.
It's a shame that Three is the only mobile operator in the UK with the right marketing for consumers. Free 4G. EE received some negative feedback from the general public regarding the cost of LTE and how little data was provided. With the likes of Vodafone and O2 also bundling other extras with the 4G plans to further attract custom, we could be witnessing the signs of weak reception to the mobile upgrades on the high street.
What are your thoughts on 4G here in the UK and how the mobile operators are going about things?
Source: Three, BBC; thanks, thebishopclan, for the heads up!
Windows Central Newsletter
Get the best of Windows Central in in your inbox, every day!
Rich Edmonds was formerly a Senior Editor of PC hardware at Windows Central, covering everything related to PC components and NAS. He's been involved in technology for more than a decade and knows a thing or two about the magic inside a PC chassis. You can follow him on Twitter at @RichEdmonds.
Its pretty pointless to be honest - I cant even get 3G in the middle of London with O2, whats the point of getting 4G.
Im am however considering using the refresh scheme to get a 1020 when it comes out though so that would put me on the 4G anyway.

Three don't need it, most of the network is already well ahead of the 3G competition with it being HSDPA2+DC... And the 4G operators have massive non-3G and non-HSDPA coverage, and none of them upgraded to HSDPA2+DC, whereas Three did a few years ago because they could see this war coming. Also thier network is entirely 3G at bare minimum so no 2G, and mainly HSDPA minimum, which gives them a massive advantage. The one place this will benefit Three is the use of the 800Mhz spectrum as they have problems with their 2100Mhz 3G service penetrating buildings at present, whereas o2 and Voda have 800/900Mhz access (well o2 have been using the 800Mhz spectrum for a year or two for 3G).
Three's unlimited data is the best thing ever; I use about 100GB a month and have pretty much replaced my broadband connection with it, got rid of bb in June saving me £20 a month including the landline. The phone is a Lumia 620 with 2000 mins, 5000 3-3 mins, 5000 texts, unlimited data and tethering, all for £21 a month on a 24 month contract. No other network can come close to that; the missus has the same deal :)

Your problem is o2, in my experience they are the worst at 3g coverage.

Happy camper on 3G. I struggle getting more than 0.5 mbps on 3G, doubt selling my kidney will make it noticeably faster on 4G.

Second last paragraph "custom" change to customers. I'm on EE (Orange) with a Nokia Lumia 920, the LTE plans are too expensive especially with a new phone. I'll wait till my contract expires end of next year.

No, dude, he is correct. Attracting further custom = attracting more business.

At the moment i am on Orange, once my my contract finishes then is back to 3 for me....

The signal for me is great in London not outside. What about you?

Use to travel up to Nottingham from London, it was only a few places on the train there was no signal, other than that 3 was good for me.

Just updated my Nokia Lumia 925 and now I got the option to go 4G.
Tried it - got no reception. Guess I can't try 4G.

No. It didn't come with 4G hardware. https://www.windowscentral.com/e?link=https2F2Fcli...

Did you get "over the air update" to your 925??

Yeah. OTA via phone update. Soon as I saw O2 now makes 4G available, checked updates.

i get decent enough speed on Lumia 820 on Orange (EE) HSPA+ network, through the speedtest app I'm rocking 17Mb/s most of the time, most people I know on 4G plans aren't getting much more, so I'm more than happy paying less for more or less the same.
tried posting Speedtest but it marked as spam ¬¬

I'm averaging more than my fiber connection on EE and loving it especially now I'm getting 20Gb for £51 - I see O2 and Voda are not offering this amount of data and wont cover my city for some time.
I also think Voda and O2 are making EE look even better by struggling to launch with 1/3 city's compared to EE's 16 City launch.

I'm on 3 and sit on HSPA+ most of the time, I'm averaging about 6-8Mb/s :D

Cool I'm on the Unlimited One Plan on 3uk rockin the Lumia 920, free 4G should be a nice Xmas pressie :)

The prices EE charge for 4G is ridiculous and it doesn't look like Vodafone or O2's prices are going to be much cheaper. So I'm sticking with Three with 4G at no extra cost.

I get 10-14Mb on 3G three at home, is 4G really going to be much faster? Doubt it initially, hype over substance at the moment.

I'd have to pay an extra £5/month to get 4G on O2 (I'm on a Refresh contract with a Lumia 925, £17/month for 1GB + unlimited calls/texts, £20/month for the phone). Way too much money. Can't be bothered.

Whatever chance three UK has of getting 4G soon, Three Ireland will be dragging its heels no doubt. Same old story.

I've always found 3s coverage outside London a bit hit and miss...
Windows Central Newsletter
Thank you for signing up to Windows Central. You will receive a verification email shortly.
There was a problem. Please refresh the page and try again.