Isn't it about time you switched to a new phone? Right now, Sprint is offering the latest Samsung Galaxy S10e in a variety of colors for only $10 per month when you sign up for an 18-month Flex lease. That means you would be paying just $180 over the course of your lease for the 128GB model with nothing due today. This deal does require approved credit and a new line of service; you should see a credit on your bill discounting the price of your lease within two months.
You can even choose to upgrade to the 256GB capacity of this device and snag this same offer, though you'd have to pay $100 up-front and only its Flamingo Pink model is still available at this time.
Answer This Call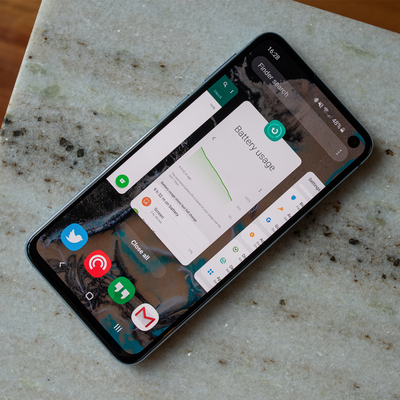 Samsung Galaxy S10e
Adding a new line of service and agreeing to an 18-month Flex lease at Sprint will score you the Samsung Galaxy S10e for just $10 monthly with a 128GB or 256GB capacity.
$10/month
Samsung's Galaxy S10e features a 5.8-inch AMOLED display, 6GB of RAM, and some of the best cameras we've seen on a Samsung device to date. Over in Android Central's review, it was dubbed a "(near) complete Galaxy S10 experience in a smaller, less expensive package" and rated with four out of five stars. The site's Everything You Need To Know guide on the S10 is a great place to search for information if you have any other questions.