Tone mapping, filters and more. HDR Photo Camera gets big update in version 2.2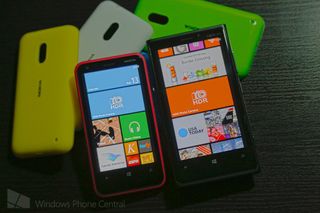 Unlike iOS, Windows Phone doesn't have any native HDR abilities baked into the camera application. Instead Microsoft left it up for developers to develop 'lenses' for your device – basically camera applications. So right now we've got two fairly solid HDR apps in the Store, HDR Photo Camera and HDR Camera. We compared the two back in mid-January, but it looks like HDR Photo received a nice update that could widen the feature gap.
Version 2.2 of HDR Photo Camera happens to include some fairly big additions. Judge for yourself:
Tone mapping
Workflow for fusing already capture set of frames
12 filters (including 4 HDR filters)
Configurable aspect ratio
Bug fixing and user interface improvements
Unlike other 'HDR' apps, HDR Photo Camera captures three consecutive images to create the large range between the lightest and darkest areas of a photograph. You get photos that seem to 'pop' with HDR and of course it's up to the photographer to determine how big or small that range is. The biggest problem is you usually need a tripod to get good image (it's also impossible to capture moving subjects using that approach). So HDR Photo Camera has included a tone mapping algorithm that can be applied to a single image – while not true HDR it can definitely improve your photos and their dynamic range.
Filters are fairly explanatory, but the addition of 4 HDR specific filters is, of course, welcomed. Back when we last checked out the app you were limited to a 16:9 aspect ratio, while it may not be a problem for most folks, the option to choose your own aspect ratio will be appreciated (especially by George).
Unfortunately the app still does not include a trial mode and at $2.49 may be hard for some of you to jump on board. It's late at night here, but if you're interested we can do a video for you guys highlighting the latest update. Let us know in the comments and we can get to it tomorrow.
HDR Photo Camera can be snagged from the Windows Phone Store right here, by using the QR code below, or by swiping to the right in our Windows Phone Central app.
Get the Windows Central Newsletter
All the latest news, reviews, and guides for Windows and Xbox diehards.