Topre REALFORCE RGB review: A world-class keyboard with a hefty price tag
What is a "Topre switch," and how could a keyboard be worth $250? We answer those questions and more in this review of the REALFORCE RGB keyboard.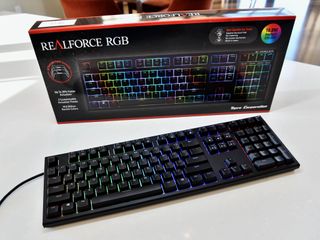 When it comes to typing and keyboards, there is the gamut of cheap $10 keyboards that are tossed in a box, and the expensive, hard-to-find and coveted ones. Topre's REALFORCE RGB 108-key Backlit Premium Mechanical Keyboard falls into the latter camp, and it's priced at $249. Yes, you read that right.
If you just spat out your drink, first my apologies for the cleanup. In case you are curious if such a keyboard is worth it today, I'll give you my review on this expensive but fascinating made-in-Japan accessory.
There is a bit of history and intrigue about Topre that I would like to discuss, because the technology differs from Cherry MX and other mechanical design significantly. Before I begin, though, let's get the raw spec sheet and feature set out of the way.
Welcome to the "thock"
Topre switches have a unique sound that's often described as a "thock". Here is how the REALFORCE RGB sounds when typing: Lovely.
Topre REALFORCE RGB specifications
Actuation Point Changer
An exclusive to the REALFORCE RGB, the Actuation Point Changer (APC) allows you to customize various points for detecting key activations, making it 25 percent faster than competing mechanical keyboards. You can switch to lightning-fast responsiveness for gaming or adjust it for accuracy in typing.
1.5mm - Great for double-tapping or lighting fast response in RTS, or first person shooters
2.2mm - Standard keypress actuation distance
3mm - Longer travel time can be used for very critical actions in MMORPGs or for ensuring error-free documents for work
APC provides a new level of comfort to truly customize your typing and gaming experience.
Precision tuned, premium grade
Powering every REALFORCE keyboard is Topre's revered electrostatic capacitive key switch. For 15 years, Topre engineers have refined this technology to provide the ultimate in comfort and tactility for keyboard users. Now gamers get to experience the best so they can perform the best.
Velvety-smooth feel for satisfying, tactile key presses
Evenly distributed 45G to avoid finger fatigue
Anti-ghosting and full N-Key Roll Over (NKRO) to ensure your commands are executed
No key chattering and quieter than mechanicals to keep the lines of communication clear
"Keyboard enthusiasts have shared their love for Topre around the world through forums and word of mouth," says Shinichiro Uchigasaki, president of Topre, "and now after we want to advance our technology with APC to give gamers a new level of control for their gaming gear."
RGB per-key backlighting - 16.8 million colors
Keycap compatibility
Those are some insane features.
For instance, the APC is a software controlled ability that lets you set the point at which the key registers a "click." You have various ways of accomplishing this including setting the entire keyboard at, for example, 3.0mm for longer travel time. You can additionally set individual keys to different APC settings. For example, you could set your backspace at 1.5mm, for a lighter touch. While these are subtle changes, they are important to gamers and typing enthusiasts. I have never experienced anything like it.
The keyboard is expertly tuned, requiring an exact 45g of pressure to register a keystroke. It's not too much, but not too little. Some keyboards go up to 55g or higher, while most cheap keyboards may vary key to key, giving a muddled and inconsistent feel.
Then there is the RGB lighting. PC-maker Razer took this gaming phenomena mainstream, and Topre has it now, too. Call it gimmicky all you want, but the 16.8 million colors and near-infinite configurations are fun. There are even presets such as Rainbow Wave, Shooting Star, Color Bar, Random and Pressed Key.
Regarding build and quality, the REALFORCE RGB weighs a hefty 2.8lbs (1.27kg) and is a solid, dense beast. You could wield this wonder as a weapon. A single USB cable is all that is needed to plug it into a PC along with the REALFORCE configuration software for lighting and APC.
Each keyboard is made in Japan in limited quantities, making them sometimes hard to find. To my knowledge, no U.S. chain stores carry these keyboards either and even supplies online wax and wane.
What is Topre, and why all awe?
I'm new to the enthusiast- and mechanical-keyboard genre. Like all niche groups, there are some strong opinions on technology such as Cherry MX in black, red, brown, blue, clear (all differing in mechanics slightly), dome-switch, membrane, and buckling-spring. It's all confusing and hard to judge from your computer screen without trying one yourself.
The REALFORCE RGB – and Topre for that matter – use capacitive (electrostatic) switching technology. What's unique about them is the keys do not need to be fully pressed to be actuated, which is where the APC software configuration comes into effect.
Topre switches are made by a Japanese company called, appropriately, Topre Corp.. It started making its keyboards in 1983 and has built up a cult-like following. Like a lot of things in Japan, the products are hard to find outside the country, which may be why you have never heard of Topre before. REALFORCE is one of the prosumer brands with the RGB, 108-key keyboard (tested here) aimed mostly at gamers.
Here is how the website KeyChatter describes Topre switches:
People describe the typing experience of Topre switches with the "thock" sound – a "deep and hollow" click created by the key type, plate, and keyboard base. This sound is similar to how old-school IBM keyboards have a very distinct feel and click. The same unique experience applies to Topre switches, too.
Setup and configuration
Despite being a Japanese company that doesn't sell its keyboards directly, the REALFORCE RGB is a U.S. English-based configuration. The box is in English, and the included setup sheet is also in English (with a few translation typos for good measure).
Heading to the site realforce.co.jp/en/support/download lets you grab a PDF data sheet and download and install the REALFORCE setup software. The software is relatively easy to figure out on your own, and there is also a detailed PDF that explains everything and is easy to read.
The REALFORCE app sections include:
APC – This is where you can configure the travel time for all the keys or even individual keys based on 1.5, 2.2 or 3.0mm distances.
RGB-LED – Configuration for the LED, presets, or where you can customize your own lighting layout. I imagine you could spend hours configuring each key's color, brightness and reaction.
Key lock - Here you can lock individual keys from registering a response, which could be useful for gaming situations.
Setting - These are general settings for the keyboard including saving profiles that remember your APC, lighting and lock configurations. You can later switch quickly to these presets for unique scenarios, such as gaming versus typing. From here you can also update the keyboard's firmware and check app updates.
Overall, the app is great. There is a digital replica of your keyboard in the app so you can just pick a key to register its setting or even highlight groups of keys for lighting or APC configurations.
For keys, there are the standard two Windows keys adjacent to the spacebar along with a full number pad. The media keys – mute, volume down and volume up – all work with Windows 10. Holding Function and using the Insert, Home, and various other keys let you dynamically control your LED lighting without opening the app. (There are three light stages for brightness too). That's a neat feature for presets. Some things like the F12-Lock do not lock the PC anymore, because in Windows 10 that is handled by Win+L.
Other Function keys for the F1 to F12 keyset include a calculator, default mail app, music app (which can open Groove) and media playback keys. They all work as expected.
So is it worth the purchase?
When I reviewed the Surface Ergonomic keyboard people balked at the $129.99 price tag. The Topre REALFORCE RGB is nearly double that cost, at $249, so I'm acutely aware of what the comments on this review are going to say. That's fine, but some people, $249 is worth it if the experience is exceptional.
I have stressed before that buying a proper keyboard is vital if you're a hardcore gamer or write for a living. Both groups of people know who they are and do not need convincing that a mechanical keyboard should be on their radar to purchase. Obviously, regular consumers and occasional PC users can get by with a decent $50 keyboard and be content. This keyboard is not for those people.
After two weeks of use, however, I am sold on this keyboard. To be fair, I have yet to use a Cherry MX keyboard or try Razer's new high-end BlackWidow Chroma v2 (see our recent review). I will be reviewing and comparing those to this keyboard, which has now set the bar for my daily use.
I love everything about REALFORCE RGB. The LED lighting is bright, smooth and just glorious to look at with no visual flaws. Illumination is even and crisp. Typing is exceptional. Being able to control the actuation point is a fantastic feature that makes you wish all keyboards could emulate. Since this is a dome-switch keyboard, you get the satisfying feel of hardware moving and making that great clickity sound that users expect. Just as importantly, I make fewer mistakes on this keyboard.
Image 1 of 5
In the past, I have expressed a preference for ergonomic designs, and my argument for that still stands. Nonetheless, my gripe with those types of keyboards is the lack of LED backlighting, which I find necessary. Between the weight, feel, and overall quality of the Topre REALFORCE RGB, I think I found a new favorite keyboard. But I am very curious if other designs can sway me from Topre keys.
Perhaps the only regret here is that you must buy this keyboard without being able to try it in person. The way a keyboard feels and sounds is an intensely personal experience, and people vary on what they like and dislike significantly. Luckily, the REALFORCE RGB is sold on Amazon, and from other retailers, so you do have return options should it not work out. *Seasonic, a U.S. company, is one of the largest distributors of the Topre REALFORCE RGB for North American markets.
The bottom line, however, is that the Topre REALFORCE RGB may be one of the highest-quality keyboards around, and if you are in the market for a serious keyboard, it should be on your short list. All my future keyboard reviews will be compared to this one.
Pros:
Solid, robust build quality.
Excellent typing experience.
Adjustable actuation point for keys.
Gorgeous LED backlighting.
Easy-to-use software.
Cons:
The most expensive keyboard you can buy.
Hard to find, limited quantities.
Can't try it before you buy it.
Get the Windows Central Newsletter
All the latest news, reviews, and guides for Windows and Xbox diehards.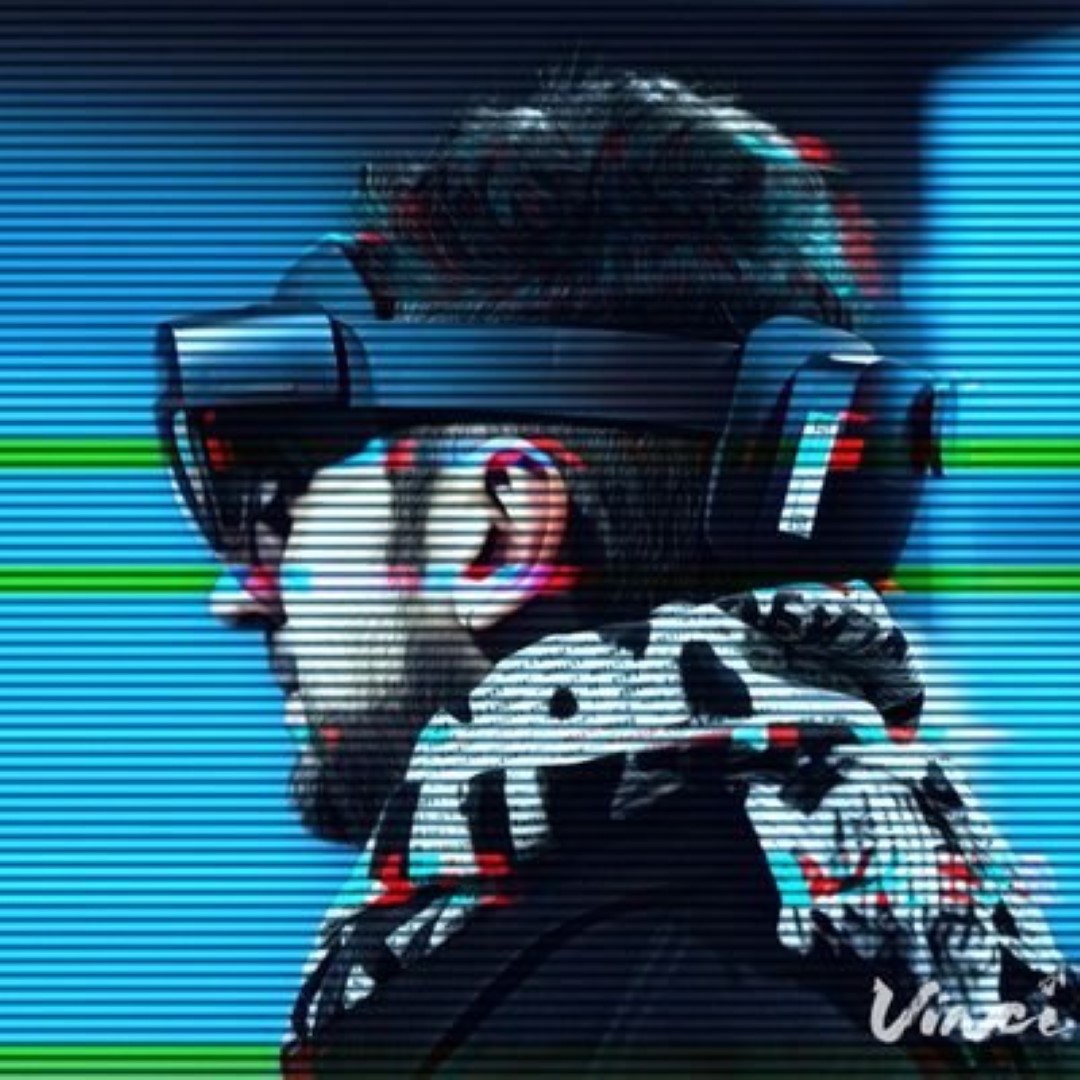 Daniel Rubino is the Editor-in-chief of Windows Central, head reviewer, podcast co-host, and analyst. He has been covering Microsoft since 2007 when this site was called WMExperts (and later Windows Phone Central). His interests include Windows, laptops, next-gen computing, and for some reason, watches. Before all this tech stuff, he worked on a Ph.D. in linguistics, watched people sleep (for medical purposes!), and ran the projectors at movie theaters because it was fun.