Turtle Beach is back on the scene with another iteration on its popular Stealth line of headsets. These affordable cans typically sit somewhere in the mid-range, but have gradually been climbing up to premium tier with every new iteration, while also expanding the naming conventions too.
Indeed! Say hi to the Stealth 700 Gen 2 MAX, not to be confused with the regular 700 Gen 2. This version comes with masses of battery life, untold compatibility, and an array of smaller refinements that really seals the deal. Could the Stealth 700 Gen 2 MAX find its way onto our best Xbox Series X, Series S headsets list? Read on to find out.
Turtle Beach Stealth 700 Gen 2 MAX
Bottom line: The Turtle Beach Stealth 700 Gen 2 MAX may be the ultimate multi-purpose headset. The snug flip-to-mute mic and Bluetooth support make it a decent option for taking outside, and the wide range of compatibility across other devices means you can use it for practically any scenario. The audio quality is great, the design is minimalistic and attractive, and the price seems right for the overall package.
For
Limitless multi-platform compatibility
Epic battery life
Great sound with a cinematic edge
Attractive, subtle design
Against
Quality suffers a fair bit under Bluetooth
Firmware issues return from older headsets
Recording quality isn't the best
Turtle Beach Stealth 700 Gen 2 MAX: Price and availability
The Turtle Beach Stealth 700 Gen 2 MAX is generally available now from all major retailers, notably Amazon and the Turtle Beach website itself. The headset is available in most markets where Turtle Beach operates, such as North America, the U.K., and the EU. The headset costs $200 typically and comes with a USB-C charging cable, the headset itself, and a USB dongle for connectivity to non-Bluetooth devices.
Turtle Beach Stealth 700 Gen 2 MAX: The good
The Turtle Beach Stealth 700 Gen 2 MAX doesn't do a huge amount to change up the Stealth formula, but there is a range of small improvements and refinements that elevate the overall package.
Notably, the Gen 2 MAX gains its name from the somewhat absurd ~40-hour battery life. I had assumed such extreme power storage might have impacted the weight of the product, but it simply isn't true. Despite all that juice, the headset is a pleasure to wear, with highly adjustable straps, coolant gel-infused cups, airy fabric cushions, with soft but supportive memory foam. Some of the material quality from the Elite Pro range has definitely found its way into Turtle Beach's Stealth range, and I'm here for it.
Swipe to scroll horizontally
| Category | Spec |
| --- | --- |
| USB wireless compatibility | Xbox Series X|S, Xbox One, PS5, PS4, Nintendo Switch, PC, Mac |
| Bluetooth compatibility | iOS, Android, Nintendo Switch, PC, Mac, other Bluetooth devices |
| Speakers | 50mm "Nanoclear" neodymium drivers |
| Frequency response | 20Hz-22kHz |
| Earcups | Over-ear, synthetic leather, memory foam with coolant gel |
| Mic | Flip-mute, omnidirectional |
| Battery | ~40 hours |
The headset itself has picked up some improvements when it comes to dials and controls. The left earcup contains all of the buttons, with cleverly alternating embossed and recessed buttons that make it easy to remember which is which without looking. The dials and buttons all feel tactile and easy to use, and have audio feedback when activated. A computer voice will let you know when Bluetooth has been enabled, for example, and a chime will sound when the headset is powering on or off.
When it comes to sound quality, the Stealth 700 Gen 2 MAX is impressive. The soundscape is well balanced, and while the bass is sweeping and powerful, it's not overpowering, allowing for finer details to remain prominent in the soundscape. And you'll want those finer details for gaming. Footsteps, enemy movements, and reloads, are easy to pinpoint and position with this headset, thanks to its great separation and cavernous surround platform. I think this might be one of the most cinematic-sounding Xbox headsets out there right now, and I didn't really feel the need to tweak any settings via the surprisingly robust Audio Hub app. It's rare I can say that a headset sounded great right out of the box, but here we are.
I tested the headset across multiple devices, because indeed, this headset has some truly crazy compatibility. PlayStation 4 and 5, Nintendo Switch, phones, tablets, PCs, even Mac; you can use this headset on basically anything and everything that released within the last decade. For those looking for true cross-platform capability, this is certainly among the better options.
The headset sports both Bluetooth connectivity for mobile devices and Switch, alongside a USB dongle with a toggle for generic connectivity and Xbox's security platform. Flipping the headset from Xbox to PC is a simple process, and the dongle is connected up to the headset out of the box, requiring no further setup.
Speaking of flipping, the microphone retains Turtle Beach's signature flip-to-mute omnidirectional configuration, making it suitable to wear while out and about, connected to a phone for music or a mobile game. The subtle design profile also lends itself well to outdoor wear as well, dropping "gamer" designs and loud colors for metallic accents and dark matte tones. The soft plastics are pleasant to the touch with chamfered edges. It feels robust with a steel inner headband with reinforced connectors, complete with large screws, and I won't be able to comment on wear and tear until I've had more time with it, but I was able to twist the strap a fair amount without any breakage. The headset is also surprisingly fingerprint-resistant, which again lends itself well to all-purpose use scenarios. The last thing you want in a wireless headset with on-ear controls is for it to be a smudge magnet.
It's not all roses and peaches with the Turtle Beach Stealth 700 Gen 2 MAX though, let's talk about some of the downsides, limited as they may be.
Turtle Beach Stealth 700 Gen 2 MAX: The bad
I reviewed the previous Stealth 700, which also sported Bluetooth connectivity, and found that some scenarios can produce unsatisfactory results with the signal on that headset. I'm sad to say that the same seems true of this headset as well.
A bug with the 2018 Stealth 700 meant that signal degradation, for whatever reason, would persist until you did a power cycle on the headset. I've found that things like adjusting the volume, enabling Bluetooth, or moving out of range can introduce permanent interference, requiring a headset restart. If you move out of range of your headset to go to the bathroom or something, then come back, you may find you'll have to reboot your headset in the process. The same is true in situations where the Bluetooth signal might degrade for whatever reason, due to interference from other devices on a bus.
Bluetooth is, in general, kind of trash for the most part, but I couldn't find any information about what specific iteration of Bluetooth this headset uses. Chances are it's because it's an older protocol, which is probably more susceptible to interference than some more modern versions. That being said, once I got it set up, and let it be, I had no issues with interference across lengthy gaming sessions.
I wouldn't recommend attempting to mix sound from a Bluetooth source and a USB source simultaneously, though. The headset is capable of it, but it isn't listed as a specific feature, perhaps due to the interference that can occur.
The only other major downside of note is the microphone quality. Out of the box the mic monitoring volume, I found, was quite low and tinny. Thankfully, you can boost the volume using the surprisingly great Audio Hub app for Android and iOS. Sadly, there's no way the app can boost the recording quality on the mic, which is at the very least serviceable. You won't be streaming or recording podcasts with this headset, but it's more than passable for general comms in Halo or Overwatch.
Turtle Beach Stealth 700 Gen 2 MAX: Competition
As a wireless headset, the Turtle Beach Stealth 700 Gen 2 MAX competes with a wide range of products that grows ever bigger as the years roll by. I would argue that as an Xbox-specific headset, it only perhaps sounds marginally better than the much cheaper LucidSound LS35X. However, the LS35X doesn't come with such a wide range of platform compatibility, given that it's restricted to just Xbox and PC.
This more closely resembles what is offered in the similarly priced LucidSound LS41X, and wow, choosing between the two is a really, really close call. While I'd say the LS41X edges it on mic quality, the Gen 2 MAX has far better configuration tools, and more than double the battery life. I'd say it comes down to the subjective at that point — which design do you prefer?
Turtle Beach Stealth 700 Gen 2 MAX: Should you buy it?
The Stealth 700 Gen 2 MAX is a nice iteration on its predecessor but probably doesn't go far enough to warrant an upgrade for those on the models that exist already. It sounds great, looks sleek, and has a great array of features, but it falls short on some of the finer details like mic quality, and signal robusticity.
If you want a headset that you can use on literally every platform, this is a great option. The flip-to-hide mic is convenient, and the design makes it suitable to wear outside without drawing unwanted attention. The platform compatibility is impressive, but the Bluetooth signal may frustrate in rare situations where competing signals may be prevalent.
The Stealth 700 Gen 2 MAX would be a great travel buddy, owing to its monstrous 40-hour battery life. Rocking this headset on a long-haul flight with a Nintendo Switch or Xbox Cloud Gaming seems like an ideal scenario. Its most impressive aspect is the cinematic sound quality, which impresses with powerful bass, good balance, and crisp detailing. If you're someone who will get a lot of value out of its cross-platform capabilities and beefy battery, this might be the ideal headset for you.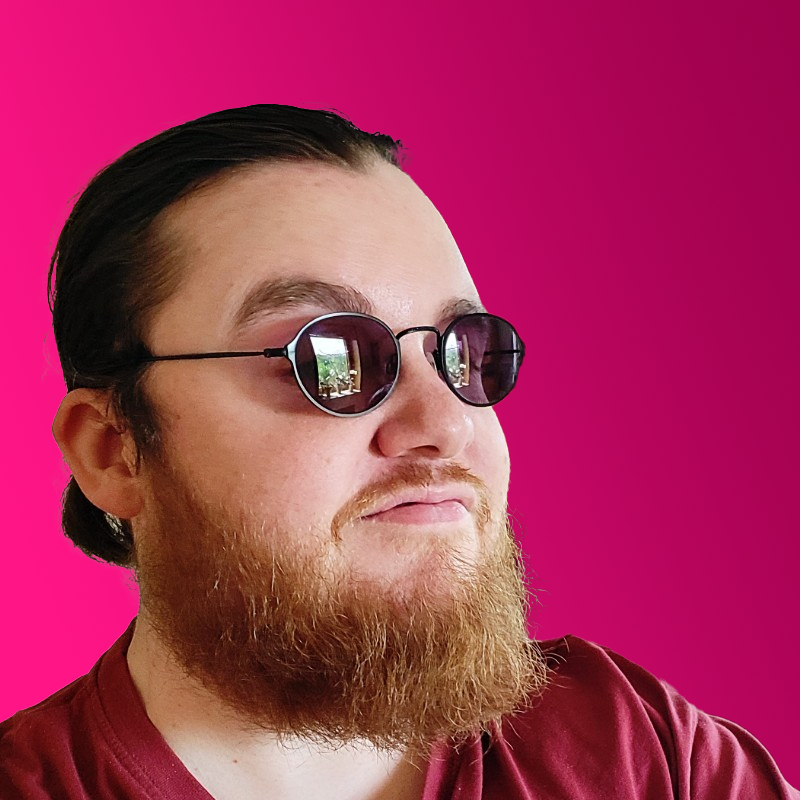 Jez Corden a Managing Editor at Windows Central, focusing primarily on all things Xbox and gaming. Jez is known for breaking exclusive news and analysis as relates to the Microsoft ecosystem while being powered by caffeine. Follow on Twitter @JezCorden and listen to his Xbox Two podcast, all about, you guessed it, Xbox!