Twitter's Project Lightning will keep you up to date on important news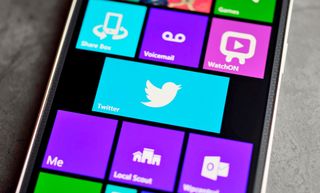 Twitter's Project Lightning is built to deliver information about interesting events, both scheduled events like awards shows, as well as breaking news and current events. The experience will be curated by Twitter, and prominently feature photos and videos from these events. Project Lightning will be available on Twitter's website, as well as in its mobile apps. There will even be a dedicated button for the feature in Twitter's mobile app, according to Buzzfeed:
Once you launch an event, you'll end up in a section focused solely on that piece of news, built by a dedicated team of editors. Instead of a timeline, images and video are shown full screen, and video plays automatically. If you want, you can follow a particular unfolding story, and have curated tweets enter your timeline.
Twitter is thinking beyond their own apps for these collections. The company will allow stories to be embedded across the web, as well as in other apps:
No release date has been set for Project Lightning, though Twitter apparently hopes to roll it out in a matter of months.
Source: Buzzfeed
Windows Central Newsletter
Get the best of Windows Central in in your inbox, every day!
Doubt we'll see this until after Android/iOS has had it for a year or so. Sigh

Hopefully not true. Microsoft did show Twitter as a Windows 10 launch partner during BUILD... so hopefully this only means good thing!

Periscope app kind of nullifies and meaning to Twitter being named as a W10 launch partner....

Still a matter of months? huh! Pls bring a feature to see conversations... Its a humble request to twitter!

and the surprise is .. we will se this on WP app on August 3015 :D stay tuned.

The twitter app is disgustingly slow. Takes ages to load photos, profiles and even to RT or Fav tweets. Gifs aren't supported and neither are videos uploaded by users, it shows them as photos. The twitter wp app doesn't even show most of peoples tweets, it will show a few from 'now' to '10 mins ago' then jump straight to an hour, then three hours. It's shocking.

Couldn't have said it better myself. I'm fine with it being slow but give us all the damn features. Annoying.

Worst app on Windowsphone is official Twitter app. Twitter needs to recode the app and also change the UX/UI improvements. Make it fast.

I quite like the current Twitter app for WP but the Windows one is absolutely horrific. Hoping improvements to both come with Windows 10... I guess that's the hope from Microsoft too!

One word: Tweetium! The best third party Twitter app there is. But, AutoPlay videos? Deal breaker for me.

Coming soon to a windows phone near you... not.

Gave up the default Twitter app up a LONG time ago....Using Aeries, the BEST twitter app around HANDS DOWN, well worth the price... Tried almost all of the others, always kept the default Twitter app installed for backup...Aeries is the only one I removed the defualt app for
Windows Central Newsletter
Thank you for signing up to Windows Central. You will receive a verification email shortly.
There was a problem. Please refresh the page and try again.