Liquid Daffodil's Unification Notification center set to retire at the end of October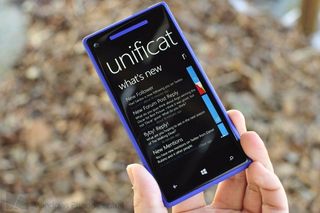 Liquid Daffodil started a project earlier this year to help unify notifications across a variety of products you use and love. Their Unification service was a cross-device notification platform that allowed developers to unite apps spanning Windows Phone 7.x and 8, Windows desktop, and Windows 8. It was an attempt to fill the lack of notifications available to customers using Microsoft's products. Unfortunately, the Unification Notification Services will be retired at the end of October.
Unification was a valiant effort by Liquid Daffodil to address Microsoft's own shortcomings. We carry around various devices running software from Microsoft. Wouldn't it be great if there was a way for developers to sync notifications across devices? That's what Unification was doing for user and developers that opted into the Azure powered service. Why throw in the towel now? Here are the main reasons as cited by Liquid Daffodil:
Hundreds of requests are received each week from users requesting Unification support to be added to their favorite apps, but developers, in general, have not been responsive to their requests, and in certain cases abusive to users.
Continuing to create an "awareness" of the services of Unification, as well as helping developers understand the services and features of Unification, has become time and cost prohibitive.
Lack of response from developers is creating a negative experience for users, which ultimately creates an additional support burden for the Unification Support team.
The team is thankful for all the developers and users who did take advantage of their service. Liquid Daffodil is also asking that developers begin removing support for Unification Notifications over the next few weeks in preparation for the deadline on October 31.
Existing notification services will continue to be available exclusively for Liquid Daffodil apps
When we first looked at Unification Notification center for Windows Phone in early March we said that third party support was how this app would live or die. Unfortunately, it never picked up enough steam and will be retiring.
Get the Windows Central Newsletter
All the latest news, reviews, and guides for Windows and Xbox diehards.