Upcoming changes to unofficial Windows Phone BBC Radio apps detailed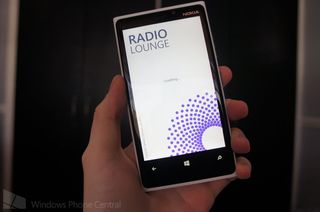 Igneous Software, the developer behind the collection of BBC Radio apps and Podcast Lounge is going through some rough times with the BBC. We've previously touched on how complications have arisen with the British corporation surrounding business licensing. This has led the developer to rename and alter apps available for Windows Phone to prevent the requirement for said solutions to be pulled.
We've now received further information detailing changes Igneous Software is required to make to its BBC Radio apps.
The team has announced plans to withdraw BBC Radio 1, BBC Radio 2, BBC Radio 3 and BBC Radio 4 apps from the Windows Phone Store. This is due to the apps not complying with BBC terms of business use. That's the bad news, but Igneous Software has managed to agree on a transition period to help minimise disruption for those who use the apps on a daily basis. Warnings will be displayed detailing the impending withdrawal.
Consumers will be redirected to Radio Lounge, formally known as BBC Radio Player (more on this shortly). This app sports access to the same BBC radio stations that are affected with the pulling of apps. When will the collection of radio apps be pulled from the Windows Phone Store? February 8th, this year.
Let's quickly touch on the Radio Lounge rebranding. Much like Podcast Lounge, the app will continue to be expanded and developed to provide a richer experience. The name change also opens up the ability to add more stations and really build up a catalogue of avalaible content. Should you already own BBC Radio Player, you'll not be required to make another purchase, it's just one update.
We're excited to see where Igneous takes both apps in the near and distant future. Two premium apps that offer unique functionality to bring a Windows Phone to life. You can download Radio Lounge and Podcast Lounge from the Windows Phone Store for £0.99 ($1.29).
Rich Edmonds is Senior Editor of PC hardware at Windows Central, covering everything related to PC components and NAS. He's been involved in technology for more than a decade and knows a thing or two about the magic inside a PC chassis. You can follow him over on Twitter at @RichEdmonds.
Yes, "Leats's quickly touch on the Radio Lounge rebranding."

And lets detail "changers"

With these spelling errors I feel like I'm on WMPoweruser.

Really? All you had to do was point out the mistakes. I'm human, sometimes I may miss one or two errors, particularly when workload is higher than normal. There's really no need for the insults or implications that I'm on the same level as WMPoweruser.

I didn't mean to offend you, sorry. Just constructive criticism. I didn't mean it as an insult or anything. ✌

Radio lounge is STILL not a wp8 app. Annoying....

If the stupid BBC of which I paid License to have created an official app, we won't be having this problem in first instance.

BBC IT Management=to55ers.

All of us that care, need to be bombarding the bloody BBC about this!

I feel, its futile to bombard the BBC. Remember this is the institution that employed one of the UK's most prolific child abusers for 60years and turned a blind eye.... They do their own thing with our money. They've already stated their refusal to embrace a wider audience. I use this app daily, and love it. Updated it the other day too. Its brilliant and a credit to a tenacious dev. As long as stations themselves can be pinned from the app, and its as speedy as it is today then im stoked.

I would also like to see "official" BBC apps. However slagging off the BBC because they're being careful with our license fee and waiting to see if WP8 gains traction will not help our cause! Lets be encouraging when we email Kieran Clifton (head of strategy) at the BBC's future media department. My advice would be Charm, not bomb.

Good advice in this instance I completely agree

I bought this app to listen to F1 races when I couldn't watch them live. App worked great but BBC race coverage really sucked last year.

How? We were in contact with the developer himself. The previous news was for Podcast Lounge, not the array of BBC Radio apps.

...and let's face it guys, the Beeb is the ultimate Apple fan-boi. For a non-commercial broadcaster, they both directly and indirectly provide more Apple air-time than our commercial stations put together.

Could not agree more. I thought it was just my perception.
Windows Central Newsletter
Thank you for signing up to Windows Central. You will receive a verification email shortly.
There was a problem. Please refresh the page and try again.