UWP developers christen annual 'Launch' event with major myTube update, 3 new apps
Rally the wagons: It's UWP time.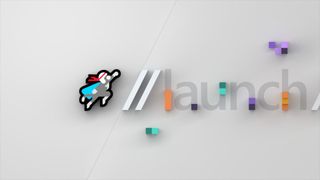 (Image credit: UWP Community)
What you need to know
Universal Windows Platform developers have teamed up to kick off an annual event for launching new apps and shipping major updates for established apps on the Microsoft Store.
Simply called "Launch," the event is marking its first year with a major new update for myTube, along with the release of three new apps.
The three new third-party apps bring a new Spotify client to the Microsoft Store, along with a modern Reddit experience and a whiteboard app for organizing your tasks.
The Universal Windows Platform (UWP) community is rallying the wagons, kicking off a new, annual event for developers to showcase major updates to popular apps and introduce new, polished experiences on the Microsoft Store. Called "Launch," the event is the result of the work of several high-profile developers teaming up through the UWP Community Discord server over several months with thousands of hours poured into the first round of apps for Launch 2019.
From developer Arlo Godfrey's blog post announcing Launch 2019:
After all of that work, here's a look at what the community came up with for Launch 2019.
myTube 4.0
The first major drop for Launch 2019 is the reveal of myTube 4.0, one of the most popular third-party YouTube apps on the Microsoft Store. Available today in beta, the update brings a whole new UI, along with the "first major design change" for the player controls since the app was launched.
Upon installing myTube 4.0, you'll find a newly polished UI for the navigation controls. The developer, Christopher Blackman of Ryken Studio, is also promising greater unity between the PC, mobile, and Xbox versions of the app, along with lots of new features coming down the pike.
If you're curious, you can grab the myTube 4.0 beta from the Microsoft Store (opens in new tab) today.
Legere
Legere is a slick Reddit client that has been built exclusively as a UWP app for Windows 10. All of the basic features you'd expect are here, and then some.
The app supports multiple accounts, playing different media types within the app, and background notifications. There's also support for the new subreddit sidebar, multireddits, and a full markdown editor is built into the app. There's also quite a bit of Windows 10 flavor here, including Live Tiles, support for Timeline and Jump Lists, and the option to open videos in a compact overlay window.
Legere will be available from the Microsoft Store starting today (opens in new tab).
Spotimo
We've already seen how third-party developers can improve upon the Spotify experience with Xpotify, and Spotimo is another example of that.
The app aims to "combine the best of Spotify and Groove Music" now that Groove has been largely retired. For anyone who used Groove Music to get their streaming kick, you'll find a lot to like here. The UI looks super polished and certainly resembles Groove, with some added touches.
Today, the app is launching into open beta, so it's still very much a work in progress. Spotify Premium subscribers can use the app to stream tracks from Spotify, while free users will be able to stream through an "experimental myTube Embed Player."
Spotimo is available today in beta from the Microsoft Store (opens in new tab).
Kanban Ink
Kanban Ink is a new app intended to make it easier to pull your ideas from a whiteboard into a list of tasks. From the developer:
Kanban Ink is available now from the Microsoft Store (opens in new tab) for free.
UWP Companion Beta
Rounding things out is the launch of the UWP Companion Beta, an extension for Chrome browsers (Firefox is coming later) that bridges websites and UWP apps. The app is actually an evolution of myTube Companion, which would open YouTube links in myTube.
UWP Companion expands myTube Companion to encompass several other services and third-party UWP apps, allowing you to open things like Spotify and Reddit links in your app of choice. At launch, UWP Companion supports Spotimo, Xpotify, Legere, Reddplanet, Mixplay for Mixer, Quarrel, and MyTube. However, all developers are invited to add their apps to the list.
If you want to try the extension, you can grab it for Chrome now. If you're a UWP developer interested in supporting the extension with your app, you can view the project on GitHub.
What's next?
The apps listed here today should go live at 5AM ET (9AM UTC) or sometime thereafter.
The developers involved plan on making Launch a yearly thing, and have invited all Windows developers to join in for Launch 2020. From the blog post:
Windows Central Newsletter
Get the best of Windows Central in in your inbox, every day!
Dan Thorp-Lancaster is the former Editor-in-Chief of Windows Central. He began working with Windows Central, Android Central, and iMore as a news writer in 2014 and is obsessed with tech of all sorts. You can follow Dan on Twitter @DthorpL and Instagram @heyitsdtl.
Wow, very excited abt this.....esp myTube 4.0 n Spotimo

Link to spotimo seems broken....

Launch event coordinator here. This article was published early, please give a few hours for download links to start working 🙂

The links in this article to Kanban Ink & UWP Companion Beta don't work either.
I searched for the latter in the Chrome Store but nothing, I haven't searched for the former yet.

Hi Arlo, the link seems to work for me, at least it opens the windows store... but then it says "Spotimo (beta) is currently not avaiable" - do I need to opt in for the beta or something? Thanks!

Hmm, is Spotimo only for streaming Spotify or does it let you stream from your OneDrive as well like Groove used to do?

That would be just awesome, but just now, it's only for Spotify.

myTube is one of the main reasons I still have my Elite X3 and 950XL on my desk permanently. Fascinating to see that the latest myTube update still works beautifully on W10M, really good stuff, kudos to the dev for this good work!

The dev is amazingly active as well. He gives alot of tips on how to make very nice transitions on UWP if you ask (though sometimes the replies can take a while). Really a good client, some of the announced apps are interesting might try them out (Spotimo and the reddit client specifically).

Now this is GREAT! Giving Legere a try during this next meeting...

I'm on board with Amazon Music Unlimited now. Didn't like Spotify when I tried it. I don't like the Amazon Music app though. This Spotify app alternative looks awesome. Sucks I can't use it. I just can't change my music provider again.

Spotimo has long since evolved into Strix Music. Strix Music v2 will let you use ANY music provider in the form of plugins, perfect for your situation! The Launch 2021 showcase has more details on the upcoming project: https://uwpcommunity.com/launch/2021/

These are terrible designs. The Skype UWP that is a good design.

Your opinion is welcome. However, you didn't state *why* these designs are bad. Any particular reasons why?

There are a lot of reasons why, but I'd have to go through each and every app. I've written a lot about this though. Here's a link: https://www.reddit.com/r/Windows10/comments/biq7t3/how_microsoft_learned... If I've got to summarize though. The reason I like the Skype app is it follows a template that is easy to understand and applicable to both an app on the desktop and on mobile. The left side "sidebar" shows the main layout that presents the key menus of the app: Chat, Calls, Contacts, Notifications. The right side shows the supplementary window where actions in the app are presented. So on the left you have the menus that show the content and on the right you have selected content with actions available. This is a format that is easy to follow and can be applied to many things other than the Skype app. This could work as a Reddit app. This could work as a Media Player app. The only thing that would change, if it's being used on a smartphone with the breakpoint design, is a back button to get from the supplementary window to the main window. I think Microsoft and UWP developers should stay away from the hamburger button and the vertical toolbar. Here's a link to some concepts I did a while ago. Particularly, the Outlook app concept. www.imgur.com/a/gX6Py

This is awesome guys! A grass roots campaign to support UWP apps is what UWP needs.

UWP needs mainstream, first party support. Knock off, third party apps are the last thing UWP needs more of.

No, uwp needs developers on board period. This is just a good a way to do that as any. If you do not see enough first party support it is because there are no developer(s) that are on board or willing to even try or do anything about it.

Well, kodi is working on theirs, and rumour has it whatsapp (we've seen screens of this) and FB messenger are projects in the works. So I'm sure you'll be applauding those when they come out right? :P ;)

I completely agree!
Such a DO move too.
This really channels the spirit of what Microsoft stands for when it comes to many of their support programs (like insiders4good, #InsiderUP, ect.) 💙

I've tried to join that, but after accepting invite, registering, verifying email etc, I can log in but I don't see anything. When I search for UWP on the site servers it returns nothing. My best guess is that this server is not about the gaming and could be that it violates some site rules. That's the only reasonable explanation for what I see.

I don't see myself using any of these while im on my desktop computer. They are fine for laptops and tablets.

Living the spotimo. Work to do of course, but at last a UI that looks great on big screen and not locked into an iTunes style interface. I'm sure you have your own plan, but here's my wishlist:
Play own collection with album art and integrity of album list intact.
Download of course! Smaller UI thing, longer linger on artist full screen art with a slower fade and gentle zoom like in groove. Might be time to ditch Deezer....

I have to admit i really enjoy Spotimo mainly for the 'Now Playing' screen.
Windows Central Newsletter
Thank you for signing up to Windows Central. You will receive a verification email shortly.
There was a problem. Please refresh the page and try again.