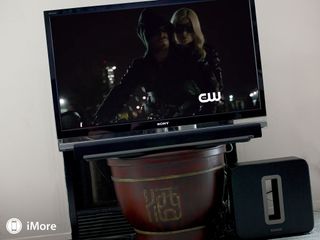 Vector is Mobile Nations' cross-site, cross-platform analysis show where we talk about the hottest topics in the tech industry. On this week's episode Anthony Casella of Mobile Nations joins Rene to talk about cutting the cable and satellite cord, setting up an antenna, getting free over-the-air digital channels, using a home media center, and the pros and cons of streaming services like Netflix, Hulu, and Aereo.
Subscribe, listen along, and then tell us — are you cutting the cord? Why or why not?
Show notes
Guests
Hosts
Feedback
Yell at us on Twitter or leave a comment below.
Get the Windows Central Newsletter
All the latest news, reviews, and guides for Windows and Xbox diehards.
Just felt like commenting

this is actually very interesting. i'm so tired of plunking down money to the cable company and am uninformed about my options. will definitely check it out.

Sweet. Gonna check it! Been a cord cutter for a year now. Always looking for better ways.

Why do we not get all of these? It seems that we only get every 4 or 5 of them. Hell, I remember one about the Xbox One and another one about when Nadella just became CEO and they still weren't on here, but they were on Crackberry for some reason. What gives?

It's been a little hit and miss, but I'll make sure they're all on everywhere going forward!

Stop paying for cable. :)

Setting the name Vector I thought it was that brilliant game in IOS and ANDROID

New podcast app won't even find this one when searched for...sigh

Yeah, it's almost impossible to add a new podcast to Microsoft's new podcast app.

Never have and never will pay for cable...

I would cut the cord if I wasn't addicted to HBO shows. It's pretty much all I watch. Otherwise, I would just get an antenna/DVR and buy subscriptions to cable shows (like Bates Motel) through Xbox Video or Amazon. I don't have to watch any show live (except sports). I can wait until the next day.

I feel the same. I don't mind waiting until the next day/week/month for most things. And I suppose I'm lucky in that my favored sport to watch is MMA and I can watch those events live direct from the content provider in various mediums.

Here I am. Win 7 pro Media Center with Hauppauge WinTV-HVR-2250 dual tuner running using the Xbox 360 as an extender. The guide gets automatically updated, record HD TV. Cut the cord.


For 5 years he was stranded on that hellish island with only one goal...

When I first read that, I though it said, "with only one goat." **shudder**

If I'm reading this post on the WPCentral app, how do I listen to the podcast on my phone?

Please add this podcast to the Windows Phone podcasts. I'd like to listen on my WP8.1 device.

Wish I could but needs my HBO. It's a dam drug that HBO........

HBO is the main reason I still have cable. Comcast offers an internet + HBO GO package in some areas that I'll probably jump on if it comes to my area.

The instant I can get HD streams of live sports to include ESPN without a cable subscription, we're dropping cable service. Where I live, we still can't get a good OTA HD stream so we're tied to the box if we want decent quality.