Verizon Wireless: We won't support Wi-Fi calling until mid-2015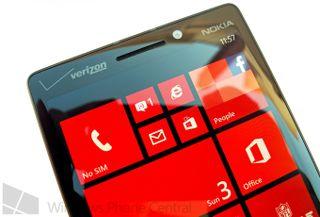 A Verizon Wireless executive stated this week that the company won't be adding support for Wi-Fi calling for its smartphones until sometime in mid-2015, stating that it will take "some technological work in our network to make it available."
FierceWireless reports that Verizon Communications CFO Fran Shammo made those comments as part of an address for the Bank of America Merrill Lynch Media, Communications and Entertainment Conference. Shammo added that adding Wi-Fi calling support was not a big priroty for the company, adding, "We built our voice platform so extensively [that] there was never a need for us to tell our customers, 'Oh, our network is not good enough so you need to go on Wi-Fi to complete your call."
The news follows that of AT&T, which has also confirmed it won't offer Wi-Fi calling support until 2015. T-Mobile has offered its customers that feature for a while and Sprint is adding it to a number of its Android phones.
What do you think of Verizon's timetable for adding Wi-Fi calling for its customers?
Source: FierceWireless
Windows Central Newsletter
Get the best of Windows Central in your inbox, every day!
They must be too busy getting out the Cyan update.

When I saw the notification, "Verizon Wireless: We Won't Support" I about crapped a brick.

The headline preview I saw was "Verizon Wireless: We Won't Support Wi..." So yeah, freaked out a little.

And people, this is the singular sole reason to have word wrap in the notification shade.

My favorite is "Cyan firmware now available for Lumi" It is never for the icon :(

Verizon: cyan will only be downloadable if you pay a monthly charge of $15/month for WiFi calling. Posted via the Windows Phone Central App for Android

I have never used this feature on T-Mobile so it's pointless to me

How does it work? I have horrible reception where I live and the network extender doesn't always work well. I'd love to be able to use wifi calling if the quality is good.

You turn on Wi-Fi calling and make your calls or send text messages. MMS doesn't work, though. I could never tell the difference until I tried to send MMS messages.

Same here. It worked well for me, but the lack of MMS was irritating. Great feature when traveling abroad though!

You connect to your Wi-Fi network. On your T-Mobile phone there's an app called, ". Wi-Fi calling" open it and set Wi-Fi as you're preferred calling method

@DaveGx I was a Verizon customer for 10 years...live in a location where we might get 3g if the wind is blowing the right direction. Bought their $300 booster - doesn't help. I just left and went to TMobile - who's service isn't any better but the ability to call and text over WiFi is priceless! Actually making calls from my cell phone while at home...what a concept!

Isn't a huge point that you could travel outside the country and not pay international roaming fees or am I missing something? Personally I think all carriers will drag their feet on this. This is a consumer win and a carrier loss.

True. I'm sure they will find a way to charge us for it in the end

Makes sense. They stake their reputation as having the best network of any carrier. To suggest WiFi might be needed to make a call would seem to say otherwise, even if it is true (case in point, my reception in my house is horrid, and after a year Verizon finally gave me a free signal booster).

Just use Skype to call over Wi-Fi...

Miracast? Posted via the Windows Phone Central App for Android

Sorry I don't know about it, can you enlighten me please?

Oh basically, you can mirror you phone screen or tablet screen using WiFi onto another (usually bigger) device using a WiFi signal. This is as much as I know, I never cared to understand it. Lol Posted via the Windows Phone Central App for Android

Actually it's a technology that allows two devices like laptops to comunicate without needing a router in the middle. So the two wifi signals are directly communicating with each other.

What this guy said. And I've learned something today. Posted via the Windows Phone Central App for Android

Thanks guys. Not yet in the concept though because as you say you make it look like two devices are contacting like messaging(?) with Wi-Fi. Isn't that normal?

Its the wireless equivalent of an Ethernet cross over cable.

Well with the coverage of ATT and Verizon its true that they don't have to be in a hurry, t-mobile and Sprint on the other hand need all the help they can get just to hold a conversation

or lumia cyan... on another note, when i was using Tmobile i used it often because my area had horrible service. When i was with Sprint i wished i had this feature, so good they have it even though it comes across as admission of crappy network coverage but its still better than charging customers for those airrave signal boosters instead.

There really no point of this if you have good coverage. T-Mobile and sprint have awful coverage and even worse inside building so they need this. Verizon and att are good enough.

Not always. Where I live, I need a network extender for Verizon and microcell for att.

Where I live (mentor, Ohio) T-mobile actually has better coverage then verizon!

Hey, its terrible in Cinci; I can only get signal for a couple intersections in Maineville, then its back to No Service. I bought the 521 to see if the WiFi Calling app could be installed on other phones. Apparently there's a service running in the background that it relies on, so nothing can be done until we find a root-like solution that runs deeper than what the InteropUnlock does at the moment.

Actually you should speak for yourself....Tmobile does not have not have crappy coverage..their coverage is flawless in urban areas. In rural areas.. It is spotty but getting better as they improve their network.. Their spectrum does not penetrate buildings very well which they are addressing... Their Coverage has significantly improved over the last few years..this is primarily why...they are adding so many customers...more than Verizon..att and sprint. Pricing is also a major factor!!.. And Wi-FI calling allows a user better service in their home where building penetration may not work well... It allows the majority of tmo customers the ability to call all over the world using your WI FI connection without incurring huge cell phone bills.. Because in most cases you are using your minutes and not paying roaming or ling distance charges....something Att nor Verizon. Want to do..because they bitch slap their customers with hugh overages...

I don't feel like you understand the word "coverage"... by definition, if they are not covering a large percentage of areas the coverage is "crappy".

I'm getting the Tmo CellSpot because I get good coverage outside my house in my neighborhood but indoors, especially in my basement, i get either 1-2 bars in my house and 0 in my basement. But outside and 2nd floor I get 3+. The penetration of their signal sucks but other than that, I normally don't have an issue. I came from ATT where the coverage is real good and chose tmo and still not going back to ATT because tmo's service doesnt suck so bad I cannot use it. I've hit many deadspots with ATT just like I have with T-Mobile. It really depends on where you are. When I was traveling through Dallas, TX area, everywhere I went was full signal for T-Mobile. Some places, no signal (mainly rural).

Well with the criminal amounts of expensive bills that they charge... They better be providing the best coverage everywhere... Posted via the Windows Phone Central App for Android

Amen to that. If what you charge is ludicrous you'd better darn well be using that money to get your mess together.

About the same time they release Cyan...cool

Yeah, and we'll get Lumia Denim 2 years after that! Verizon sucks at updating anything but the iPhone! Microsoft, Google and all the other manufacturers need to get together and sue all the carriers to force the same update process Apple gets!

Download age of empire now!!!!

All I could see in notifications was "Verizon Wireless: We won't support W..." I thought for sure they were dropping Windows Phone!

He has a point about their network.

Do they SUPPORT updating??????? Lawl.

Gotta give Verizon credit here. I've had Sprint, Verizon, AT&T and T-Mobile over the past few years, and have never dropped a call or lost coverage in areas where I am (not counting driving in remote areas etc) with Verizon. I did with all other carriers, and T-Mobile was the worst, they obviously need Wi-Fi calling the most. There has simply never been a need for it with Verizon for me.

No such issues in UK...seems strange the US is taking this attitude?

And all we want is DENIM!!!

Gosh can't wait for DENIM!!!

Cyanem? I agree with Mikeso on the good coverage, with exception to living in the mountains but they're better than att on the ticket.

I doubt WiFi calling will be free so i will probably live without it.

VZW is always the most expensive out of the 4. Though they have the best U.S. National coverage. So unless you employment consists of a lot of traveling the only 2 places where coverage would matter is where I live and go around and my place of employment (along with the commuting route) I take. For that TMO works for me..

"Verizon Wireless: We won't support Wi-Fi calling until mid-2015" Meanwhile, there is this new thing called Skype...

Probably the same timetable as getting 8.1 out to 928/Icon/etc...

Cansado de esperar cyan en mi lumia icon.. Algún día actualizaran y no hay ni señales de humo cuando ira a salir la actualización ya casi 2 meses y verizon lento como siempre.

Don't matter I wouldn't ever use Verizon again..... If they had it their way we would be paying more and locked in to even more contracts

Verizon has the best coverage where I live without question. That being said, I live in a high elevation spot in the inner-city and the coverage in this area, including where I live, isn't good for ANY cell carrier, but Verizon isn't good. There is a line that goes for about 8 blocks that I will drop a call every single time no matter what when I cross it. And invariably in my apartment I will drop calls without warning or pattern. As a long time Verizon customer (but new to this area of the city) I'm not used to this and it drives me crazy for how much I pay. And don't get me started on my cousin in the DC area and his problems. Why should Wi-fi calling be a priority for them? Because their network still has dead zones and, as great as it usually is, it can't penetrate into buildings and through concrete walls well enough to not see the benefit of Wi-fi calling for their customers. Plus I have Google Fiber so Wi-fi for me is on a level that most only dream of and it would fix my problems at home (but still not in the surrounding areas). Glad to hear it's 'coming', but as something that's just not a priority to them I'm not confident about them meeting this date or supporting whatever WP update is needed to take advantage of it with my Icon. Boo.

Verizon's coverage is amazing - I had voice and data in the middle of nowhere Oklahoma for instance - but I'll never go back. The price premium and locked down CDMA phones will keep me away.

I hope I will be able to take advantage of wifi calling so I don't have to worry about my call dropping in the metal building I live in. The reason why i say this is because I have to use their home fusion for home internet since it is either that or satelittle and home fusion is so much better. Back to my point, if I use wifi calling and it doesn't count towards my data limit that would be awesome.

WiFi calling??? Omgosh PLEASE!!! Not that I ever need it because I love VZW service here, but travelling, it would be awesome to have

WI fi calling is a handy feature. When I was with T mobile I sometimes needed it to get calls through using a resorts WI fi when service was terrible. Now I'm on Verizon and sometimes have to walk or drive to sweet spots, to get reasonable reception. It's not too often, but it is a pain.

It's funny, I came here expecting news, but all I found is a story about Verizon not doing things for their customers. That's not news to anyone. :P

This has to be one of the strangest aftereffects from an Apple keynote I've ever seen. Since Wi-Fi calling got a mention, it's apparently gone from being a band-aid for poor coverage to a must-have feature.

Same with the interest in Contactless Payments. Now that the financial institutions and businesses are getting on board maybe we can all do what our devices have been capable of for years (Android and WP). Thanks Apple.

I wish this would come sooner. Living on the FL coast does have one downside, all buildings are concrete block construction so my service is horrible indoors!

Maybe we should worry about an update to wp 8.1 or cyan before getting our collective panties bunched up over wifi.

Who care about WiFi calling now on Verizon when we don't even have the Cyan update from these SOB. I keep hoping the each day is the day but Verizon keep disappointed me....

Couldn't people with poor coverage use Skype via WiFi and have calls forwarded to it if they had to have WiFi calling. With Skype you could even call out with the same caller id as your Verizon number.

It makes sense when their trying to get VoLTE up off the ground

Verizon Wireless doesn't support wireless calling, texting, or data in my neighborhood. Let them figure that out first before trying to add another half-assed product to the mix.

They just haven't figured out a good way to charge people for it yet.

Yea so if you could focus on giving us the latest update that be great