VoLTE, WiFi calling, and WiFi texting part of T-Mobile's Un-Carrier 7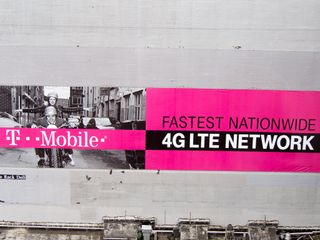 T-Mobile has just announced their Un-carrier 7 initiative. The theme for this one this go around is 'Wi-Fi Un-Leashed" and will see T-Mobile making some new waves with Wi-Fi. Look forward to Wi-Fi calling and texting for all customers on T-Mobile.
Here's what you get as a T-Mobile customer thanks to Un-carrier 7.0:
Wi-Fi calling and texting for 100% of T-Mobile customers and business customers - 100% of new smartphones in T-Mobile stores are Wi-Fi calling and texting capable. An exclusive enrollment window in JUMP! – T-Mobile's revolutionary upgrade program – so 100% of customers can immediately upgrade to a new Wi-Fi calling ready smartphone.
Next-generation Wi-Fi calling and texting on its network - Designed to deliver high-quality HD voice, fast call setup times, fewer dropped calls and seamless voice coverage between T-Mobile's nationwide Voice over LTE (VoLTE) network and Wi-Fi with compatible smartphones
Anyone on T-Mobile looking forward to all these new Wi-Fi features?
Windows Central Newsletter
Get the best of Windows Central in in your inbox, every day!
How can 100% of the phones sold be compatible when they haven't pushed out 8.1 yet?

Because the existing WP8 Lumias (925/521) are Wi-Fi calling compatible on 8.0. If you mean the 8X or the 810 then T-Mobile has already EOL'd them

But didn't Microsoft just put VoLTE in update 1?

Well it could be that previous gen phones are not compatible with VoLTE?

Yeah phones like the m8 & icon(based on what cpu its holding)

Might be interested when T-mobile finally get the HTC One

They said coming in the fall so anytime after October.

Unfortunately the jump promotion ends Oct 17th. Hopefully the 930 or One come to t-mobile in time.

Why everyone complain about their coverage???

Their coverage does blow in certain spots of the south I know. AT&T and Verizon work fine.

Coverage in my apartment is 1 bar or less. Have made only 2 phone calls in the 9 months I've had tmo. My phone doesn't support wifi calling either. Looking forward to these changes.

Sound great but I need more Windows phone selection.

I have a Lumia 925 without 8.1 and I have Wi-Fi calling...

It's something TMO includes out of the box.

Shame their UK colleagues don't share the same vision...


Or just improve your coverage? Seeing as this requires a Tmo branded phone and they tend to abandon their WP devices in short order I say I'll stick with my unlocked, non Tmo phone.

And yet I need better coverage on the road. If this worked with any smartphone via an app, I'd be pretty happy. But does nothing for me as I don't run a branded phone. This will only allow updates further. I wouldn't be surprised if it's holding up 925 and 521 updates right now.

You're correct about the delays due to the extensive Wi-Fi calling testing. Don't get me wrong, having the Wi-Fi calling is a great benefit. It's only reason I've been with T-Mobile for so long. I lived in a first floor apartment near a hospital, and only Verizon would work PART of the time. T-Mobile offered Wi-Fi (UMA, maybe?)calling on their BlackBerrys (yes that is the proper spelling for the plural proper. Ha), so I went with them. When I was with Android, the updates were usually last for the T-Mobile versions of phones, and I believe the T-Mobile 925 was the last to receive the Lumia Black update. Convenience comes with a cost.

Would be nice if ms toke over like apple & design a unified app for uma that the provider would either deploy a pre provisioned app or let you configure it yourself (ie download some certificate)

As it is now, their wifi calling is complete shit. If its on, it screws with mms messages and wont send them until its off. And yes, I even tried with cellular preferred, same thing. Deleted the app from my 925. And it would be nice if they pushed the damn cyan update already.

Agreed. I deleted it also cuz it screwed with my mms messages.

Same here. I didn't uninstal, just turned it off.

The latest preview update fixed it on my phone.

which update? ive uninstalled it and am up to date, but i am still having this issue. I actually cant text at all due to wi-fi calling

The few times I hard reset, it would turn back on and I didn't realize it at first so I would get frustrated thinking something is wrong with my phone. So far, the only thing they have done that I liked was music streaming not counting against data. They should push updates faster, that would be uncarrier-like. They've had cyan for what, around a month? They only have 2 phones, meanwhile at&t has 6 and they are all updated to cyan now....but that's none of their business.

Love it and using it on NL925

I just want to know when I can get Cyan and/or a real upgrade to my 925.

I agree, but at least T-Mobile officially committed to doing so before the end of the year, so at most you will have to wait 3.5 months for it (though likely less). Thankfully they will not be EOL'ing the phones, which was my worry. I'd like to see that already myself, or at least a timeline to pinpoint it more accurately. The only upside is that most of the early bugs we've read about on WP Central should be worked out by then.

Won't Denim be available through the DP before then...??

Please understand Denim if Firmware. the dev preview only releases Software. Denim will have to go thru carrier testing sadly.

They also originally said summer 2014, so....

I hope this explains why it is taking forever for them to release the Cyan update for the 925 & 521. Getting a little anxious waiting for them.

Yup the wifi calling app has been broken for two years almost. I hope they finally fix it with cyan and 8.1 release for us

I'm looking forward to Tmobile picking up new phones.....

I would like to simply see their Wi-Fi calling work properly for Windows Phone (don't know how it is on Android or iPhone, but I'm curious if those applications are more polished). I've had a 925 since they first came out. Issues now with Wi-Fi calling now: -Often shows no signal (no calling can be made in or out) even when Wi-Fi is available -Call quality is often unintelligible -Incoming calls on Wi-Fi go straight to voicemail, no ring -Visual Voicemail unavailable over Wi-Fi -SMS does not transmit over Wi-Fi (but will work with Wi-Fi on if 2G-4G LTE signal is available) -MMS cannot be sent or received unless you disable Wi-Fi, which is ridiculous. If you try to view an MMS (all group texts, texts between more than 2 people, are automatically MMS) with Wi-Fi on, the phone will be trapped in a download forever. Even if you turn off Wi-Fi after that and restart the phone, you are never again allowed to view that text. It's lost forever. Seriously, how about this T-Mobile: Write an app called "Wi-Fi Calling" that only works if you have a T-Mobile account. Anyone can download it for free, but if they try it on say AT&T, nothing will happen. Then I can download the developer preview or whatever updates I want the same year they are released, and still keep Wi-Fi calling. One for Visual Voicemail would be essential as well. That would also mean I could actually buy the Windows Phone I want, instead of the pitiful selection of one entry or midlevel phone you have had for most of 2014. I really hope this means much improved Wi-Fi calling performance, as apart from the "unlimited" nature of T-Mobile's cost structure, this is my number one reason for choosing them over AT&T or Verizon.

Agreed. It is all but useless in its current form. The only thing that works sometimes is using the cellphone preferred setting.

But this would mean alot of there testing on branded phones is pointless if the app was capable of being universal. Clearly it's not... TMO just needs to move faster. With everything

Wi-Fi calling had been on my Nokia Lumia 521 for over a year. Kind of old news to me.

Where is WP8.1 update the summer is over.

T-Mobile needs to get either the L830 or L730/735

Ok, I have Wi-Fi calling on my 925 now. Will I be able to text over Wi-Fi too? <please say yes>

You should be able to text over wifi. The only problem I have with this is the fact tha you can't send MMS. Also, it's a very unreliable service. I moved to a new area with almost no T-Mobile coverage and I'm about to, sadly, switch carrier.

You wouldn't need to rely on WiFi calling so much if your coverage were any better, T-Mobile.

Need WiFi calling for people with non t-mo branded handsets. Otherwise that 100% of customers is a lie. (ATT Lumia 925 unlocked)

Until they let me unlock my eBay bought, used for months on prepaid Lumia 710 w/o having to pay to be an active customer, TMobile has lost me as a potential supporter again. Even got escalated to another idiot.

That means we could now take our phones to other countries and make calls for free as long as they are on a WiFi connection. However, has anyone noticed the cell signal is been crappy for the last few months here in the mainland?

What's going on with wifi calls not going through and not dropping dialing sequence?
Windows Central Newsletter
Thank you for signing up to Windows Central. You will receive a verification email shortly.
There was a problem. Please refresh the page and try again.