Virtual BlackBerry OS on Windows Mobile Finally Shows Its Face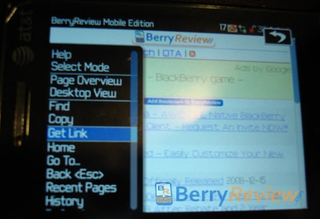 You'll be forgiven for not remembering that RIM announced that they planned on doing this back in April of 2007, but it does in fact look like RIM is making good on virtualizing the BlackBerry OS on top of Windows Mobile. As our friends at CrackBerry.com note, this is more than a worthy successor to BlackBerry Connect, it looks to pretty much blow it out of the water.
For us, though, well, we still prefer Windows Mobile to the BlackBerry OS and would have liked to see RIM continue to develop BlackBerry Connect by adding their PIN messaging service to it. Instead, RIM's plan is to try to head off Microsoft's device-choice advantage by hijacking it. We suppose Microsoft won't entirely mind -- a WM license is a WM license, even if you can't see it underneath the Java-based OS from Waterloo.
Get the Windows Central Newsletter
All the latest news, reviews, and guides for Windows and Xbox diehards.