Vodafone Australia skipping GDR2 update for the HTC 8X, waiting for GDR3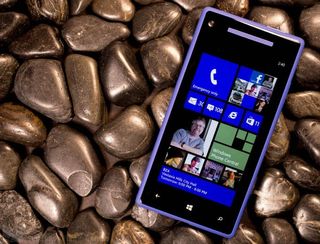 Vodafone Australia has released some details surrounding the mysterious GDR2 Windows Phone software update for the HTC 8X, which has been in the news recently. It turns out the manufacturer is skipping the operating system update from Microsoft. This is due to HTC 8X customers getting in touch with some issues since updating their smartphones.
That's the bad news. The good news is Vodafone and HTC will be aiming for GDR3 once it's released.
The above is published on the update section of the Vodafone AU website. So not all hope is lost, folks - especially if you're with other networks.
Source: Vodafone; thanks to everyone who tipped us!
Rich Edmonds is Senior Editor of PC hardware at Windows Central, covering everything related to PC components and NAS. He's been involved in technology for more than a decade and knows a thing or two about the magic inside a PC chassis. You can follow him over on Twitter at @RichEdmonds.
Ouch... Sorry guys and gals in the downunder.

It's a shame, but if I get GDR3 in November, I'll be happy enough. Nice of HTC & Vodafone to publish this update too – a little transparency with consumers, whether it be good or bad news, is always welcome.

I have to agree. At least there's some honesty as to why.

Well the first GDR3 phones should be coming out in November (though announced sooner), not sure we will get GDR3 at the same time, there's always been a lag. I'd be happy if we get it for Xmas.

It only a minor is update. GDR3 is worth the wait.

for htc gdr2 was not as big of a deal as it was for all lumia owners, since nokia added a lot of stuff to gdr2, still nothing from damn att, and still no data sense either for the lumia 1020 on att


AT&T is probably doing the same thing

I hope not. Will the GDR3 update contain the GDR2 update or do we need GDR2 to update to GDR3?

If that was the case that would be one of many selling points for the 1020.

Any updates that you receive will include all the features of the previous update, so no, you don't need gdr2 in order to get gdr3

That was my question. I'm guessing GDR3 already contains GDR2. Otherwise, this is just stupid

Strange AT&T are slow in the States and EE are the only carrier in the UK not to release GDR2 yet for the 920.
Both were the initial launch partners for the 920. Might the issue be something to do with the initial batch of 920s, and not actually the usual sloth of these carriers?
EE has announced they'll have the update "mid-month", so I guess one more week, maybe AT&T will manage to match that?

Unlocked,unbranded phones don't have GDR2 in Australia either. Don't know what their excuse is.

And here in The Netherlands I'm still waiting for GDR2 for my unlocked, unbranded 720.

I have GDR2 on my UK unbranded and unlocked Lumia 820 and Lumia 620. I got it 1 week ago.

If this was the case it wouldn't come till after the release of the 1520 then.

I still haven't got a fix for the disappearing keyboard on my Samsung Focus... Lol❕

I dunno, after reading about all the bugged 8X's out there, this may not be a terrible idea, also gives HTC more time to make sure it doesn't happen again.

But at least the silver lining lies in the fact that they will announce the details regarding GDR3 "soon". Might give the rest of us a date to lose our minds over :)

But "soon" can mean anywhere between now and a year these days.

Mennnndoooooosssssssaaaaaaaaaaa!!!!!!!

If this is what att is doing also I guess I wouldn't mind as long as they tell us when they will release it and no bs it better be before any one else

I don't think att is doing that. They are taking their time most likely. If it isn't released by next week then you may be right.

Like damo579 said att will have amber gdr2 by end of Sept, but we will be waiting for gdr3 for a while as 1520 will be out. At least that's what I think.

Most likely gdr2 will come,out late this week or early next week. Remember the 925 comes out Friday.

Wouldn't be surprised. Every time I ask them on Twitter I get the same answer "we have no information on that update for your phone." then a generic link about the gdr1 update.

Typical HTC lagging in support department. Sounds like when Samsung dropped the ball on one version of the original Focus; that phone couldn't be updated for months after the "copy/paste" update was released. Be happy, stick with Nokia (or whatever they become after MSFT acquisition).

I don't think you understand how this works...

I think he's saying it seems like the mess Sammy got into with the focus where the forts run of phones used a different set of custom Sammy written drivers that were incompatible with the first update. Caused all sorts of reports of bad updates, while most were ok. Took Sammy months to admit the fault was theirs and nearly forever to fix the affected phones.

HTC released GDR2 causing problems with their phones. A few tears back, Samsung admitted to undocumented swapping of at least one component in some Focuses, requiring very specific update for those few phones that took many months to release. They seem like similar scenarios; HTC is not really a great example of a mfr supporting product post sale. Compare Nokia, who always seems to be pushing hard on customer service.

This has nothing to do with HTC. It's the carrier, again. I hate carriers. They're horrible. Too much power and control too much of what people get in the way of updates. What exactly does 'soon' mean? Next week, month, year? Pathetic.

I'm not even in Australia but this is what is really irritating me with regards to carriers more than anything and why unlocked phones need to be more readily available at a decent price.

I agree. MS should have adopted the Apple's way of releasing updates long time ago and completely bypass carriers.

They don't have the same clout as Apple does, so they can't bypass the carriers. That and there are significantly less models of phones (and no extra oem's) they need to push out updates for, so less testing involved.

There must be something wrong with it that the carriers can't get MS to correct. A carrier has no benefits for holding an update back. I work at a software company and that is the only reason I know for holding an update back for our customers. It has no financial benefits for us to hold it back.

I was hoping that much carriers skip the GDR3 and go straight to WP8.1...

I don't see why they'd have to ever skip an update. Any company. Wouldn't they just want to make there customers happy?

If the update bricks the phone then skipping the update *is* making customers happy. Not taking on thousands of support calls and possible device recalls also makes shareholders happy.

That is true. But I'm just confused on how it could if all the phones use about the same hardware and a lot of the devices already got gdr2 update. I dunno.

Same thing happened with the HD7 on Windows Phone 7. After the first year updates were skipped, excuses where given, and finally as time went on the phone was forgotten. This why you don't buy HTC people. What makes you think they will be able to get GDR3 working or even BLUE? Mark my words, with HTC's track record BLUE may never see the light of day on the 8x.

I don't see it as an HTC's fault. Blame Vodafone!

I agree since installing gdr2 im getting half battery life.

Why does Microsoft allow this to happen?

Well for one thing, you get your phones at a cheap rate with contracts from your carrier. This model will not prevail forever if you ask me, Microsoft might just be adopting this model in order to gain market share and once when they have gotten enough, they will certainly ditch this model.

the only things carriert do is adding favorites in IE .. adding crappy software preinstalled and put their contact details in settings. not a need for them to have a right to refuse the phones being updated

And in the Uk im still waiting for EE to go from "waiting for approval" to "coming soon", to "its available", while o2,Vodafone and 3 already have it for download. Man cant be bothered, i think ill grow a moustache .

I'm on O2 UK and am still waiting for GDR2 (8x). Contacting them gets you nowhere, they haven't a clue

Vodafone.. Still waiting too!

http://www.nokia.com/global/support/software-update/wp8-software-update/...

Xexexe... What if they skip gdr3 too and then 8.1 :D

Why skip an important upgrade?

Feel sorry for you people :'(

If Windows Phone really wants to compete with iOS and Android they really need to have a unified update system. Google Experience devices cross a variety of hardware manufcatures so it can be done.

It's definitely something that they need to address sooner rather than later.

I am so fond of the HTC 8X. If I didn't have my 925, this would be my phone for sure. Though, Nokia's software is unbeatable

Makes me wonder what's stopping carriers from skipping GDR3 to wait on 8.1.

This is a curious decision by the carrier and shows who really is in control of this whole process, it's certainly not Microsoft. Although there were problems with GDR2 for some 8X devices, HTC (for once), worked quickly to push out updated firmware (3.3030.0.34101.401) which was designed to resolve the issues. That was at least 4 or 5 weeks ago now.

To me it sounds like the carrier is using that episode as a smokescreen to hide the fact that the rollout has been painfully slow and they've not got their act together in time. There's no guarantee that Vodafone Australia will deliver GDR3 to 8X users any quicker, having skipped GDR2. It really makes a mockery of the whole update process, gives ammunition to the other side in terms of cohesiveness and non-fragmentation and doesn't give confidence about the support for the platform.

When did at&t move down under?

I guess AT&T is holding off on also

so I can't still use this phone till GDR3..buy now..use it later?
Windows Central Newsletter
Get the best of Windows Central in in your inbox, every day!
Thank you for signing up to Windows Central. You will receive a verification email shortly.
There was a problem. Please refresh the page and try again.