Webroot is one of the best antivirus software options, because it quickly stops malware without causing computers to slow down. Deep virus scans are quick, and this software comes with advanced security tools, such as a firewall, proxy server, and a good amount of online backup storage. There are a few hiccups, though. Here is a rundown of what I discovered during my testing of Webroot SecureAnywhere Internet Security Complete.
Webroot SecureAnywhere Internet Security Complete
$60Bottom line: All of Webroot's computer protection programs are excellent at stopping malware attacks, but its SecureAnywhere Internet Security Complete is the best because of the minimal amount of resources it uses, access to 25GB of secure online storage, and overall value.
For
Fast virus detection
Advanced security tools
25GB online storage
Against
Tricky to navigate
Redirects from dashboard
What you'll love about Webroot SecureAnywhere Internet Security Complete
Image 1 of 3
I jumped at the opportunity to fully test Webroot SecureAnywhere Internet Security Complete because this is one program that isn't consistently tested by other security test labs. I wanted to see just how well this antivirus program stops malware, and it did not disappoint. Of the 362 live malware threats I used during testing, Webroot easily stopped 99 percent of them with the only exceptions being a couple of malicious websites that weren't completely blocked. But the important sites, especially phishing schemes designed to look like PayPal and Facebook sign-in pages, were blocked.
When a threat tried to download, Webroot stopped it while displaying a warning message in my browser telling me what was blocked and why it was dangerous. In some cases, the entire website was blocked so I couldn't access it at all. When I used search engines, the search results were tagged as either safe or dangerous to visit.
On top of impressive malware blocking, Webroot performed well without causing any slowdown to either my test or home computers. Virus scans took seconds to complete and even full, deep scans were done in just a couple of minutes. While Webroot was scanning, I was able to watch videos, play games, send emails, and upload and download files and programs without any lag or slowdown, even while on a couple of older desktops running Windows 7.
One perk Webroot's Internet Security Complete has over the company's AntiVirus software is secure, online storage. You get 25GB of online storage space to back up computer files and programs. This protects sensitive information from hackers and ransomware but also ensures you can restore your computer in case it crashes or does become infected with malware. Because it's a full, premium security suite, Webroot Complete comes with a firewall and password manager. It also gives you access to proxy servers to help protect your online movements.
What to watch out for in Webroot SecureAnywhere Internet Security Complete
Image 1 of 3
My biggest complaint with Webroot it that several of its tools are not accessible from the dashboard. Instead, when you click on the function, you are redirected to the Webroot website where you are given step-by-step instructions on how to enable features like the password manager. While having tools housed in the cloud is one reason why Webroot is so fast at stopping threats, it would be more convenient to have everything in one central place rather than having to galavant through several layers of links.
So should you buy SecureAnywhere Internet Security Complete?
I recommend Webroot SecureAnywhere Internet Security Complete because of how well it protects your PC without causing drag on your system. But it's a decent value, too, costing about $60 for a yearly subscription to protect one device, which is a steal considering the amount of protection you get. You are given discounts for added additional licenses that work on Mac and Android devices, too. If you don't want to mess with setting up tools from the website, you can still buy Webroot SecureAnywhere AntiVirus, which doesn't give you access to those advanced tools anyway and comes with the minimum protections you need already enabled.
Webroot SecureAnywhere Internet Security Complete is one of our highest rated and recommended programs for how well it stops malware before it can download and infect your computer. It also does well at blocking phishing schemes and includes a firewall for stopping hackers and ransomware. You get a few extra perks with this premium program, including a password manager and 25GB of secure online backup storage space. It isn't the easiest to navigate, because some links redirect you to the website to set up tools, but overall it is a top performing solution.
PC-friendly protection
Webroot SecureAnywhere Internet Security Complete
PC-friendly protection

This advanced antivirus software is one of the best at stopping malware attacks and does it quickly without slowing down your computer. It also gives you access to secure online storage to backup important files and documents, a personal firewall, and password managers.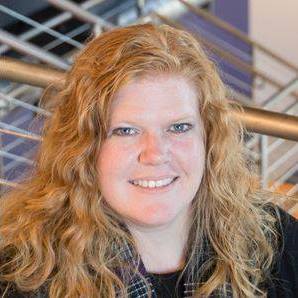 Nikki is a commissioned editor for Future Plc covering internet security including antivirus and VPN. With over 18 years of research and writing experience, and 11 years of testing and reviewing internet security solutions, Nikki knows how to dive deep to get the information consumers need to make better buying decisions. She is also a mom to 10 children, and personally uses many of the products she reviews to ensure the safety of her own family.