What is the best Lumia of all time? (poll)
Lumia will always hold a special place in our hearts, but what was the best Lumia of all time? We want to find out.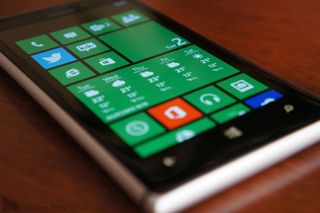 The Lumia brand is, rather obviously, a fan favorite among Windows phone fanatics. For a long time Lumia phones were the only good Windows phones you could buy. In 2017 however, it appears Microsoft has decided that there will be no more Lumia handsets, meaning our favorite brand is dead.
Because of that, we thought now is the perfect time to think back and remember our favorite Lumia devices, and even crown one Lumia the best Lumia of them all. There have been many Lumia's throughout the years, starting with the Lumia 800 back in 2011 that kicked everything off.
Now, we're not looking for the best Lumia based on specifications or whether it was the fastest, we're looking for the best Lumia based on how you personally enjoyed it. We want to crown the best Lumia based on how it made you feel, and whether you loved your time with it. Some people may have loved the Lumia 620, others the Lumia 550 or Lumia 1320.
For example, the Lumia 925 is in my opinion the best Lumia ever, because it had the best design, the sleekest display, and was everything I wanted in a smartphone running Windows Phone 8. I personally feel that my experience with Lumia peaked with the 925, as I don't really remember enjoying newer Lumia handsets such as the 930 or 950 as much as I did the Lumia 925.
We're omitting unreleased devices from our poll, for obvious reasons. Sure, the Lumia McLaren may have been the best Lumia ever based on the fact it had 3D touch, but since it was never released we can't know that for sure. Our poll includes most Lumia devices ever released (if there's a handset we missed, sorry!). Once voted, make sure you tell us why you chose what you did in the comments!
Get the Windows Central Newsletter
All the latest news, reviews, and guides for Windows and Xbox diehards.