WhatsApp for iOS now supports in-line Instagram and Facebook videos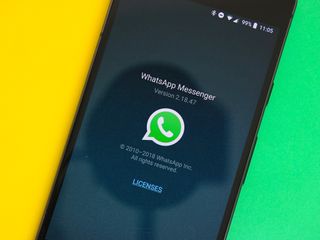 When you share a YouTube video in WhatsApp for iOS, tapping on the link allows you to watch that video right within your conversation thread without having to leave it and open the full YouTube app. Today, similar functionality is now available for Instagram and Facebook videos.
As part of the latest 2.18.51 update for the iOS version of WhatsApp, tapping on a link to an Instagram or Facebook video will now allow you to watch it right from WhatsApp – all in-line with your current conversation.
The feature appears to still be rolling out to everyone, and while it's not currently available on Android, I'd expect to see it made available soon.
Additionally, the 2.18.51 update also adds further support for group chats, including the ability to add/revoke admin privileges from other users and active admins can edit the description, icon, and subject of an ongoing chat.
Download: WhatsApp for iOS (opens in new tab)
Why is this article about an iOS app on Windows Central? 🤔

Not much to report on Windows Phone/Mobile, I guess :p

i love ❤ my windows phone..😍
Windows Central Newsletter
Thank you for signing up to Windows Central. You will receive a verification email shortly.
There was a problem. Please refresh the page and try again.