I won't support the Cerulean Moment, and neither should you — but Microsoft ought to
Fan-funded phones never do anyone any good, but if Microsoft really cared, this is what would happen with the WhartonBrooks Cerulean Moment.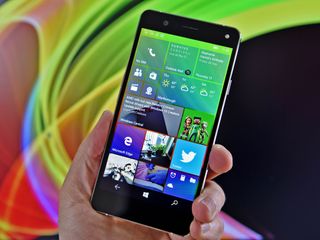 Having passion in this world is respectable, but it can be tough.
It's even harder when a company has that passion and is trying to do good, but you have to take them down a peg. The WhartonBrooks Cerulean Moment is such an example. The initiative is spearheaded by a company with the right intentions: to give fans a new phone with Windows 10 Mobile. But it's struggling against significant odds.
As of now, the Indiegogo funded Windows phone is stalled at less than $30K of a needed million dollars. With a month left in the campaign, the chances of the Cerulean Moment being successful are very low, making my little advice column here moot. But hear me out.
I think it's important to point out a few reasons why Cerulean Moment is destined to fail. Also, WhartonBrooks is taking the lead on this project, but it shouldn't have had to.
Confused messaging
It's accurate that WhartonBrooks slightly overpromised and under-delivered with the Cerulean Moment. Some of that falls on Windows Central as a site, too, and our editors have had some important internal discussion about that.
For clarity, the Cerulean Moment is based on the nimble and well-built Coship Moly W5 (not the Moly X1).
The Moly W5 is a phone of much higher quality than its original $199 price point suggests. Our Cerulean article confused the Moment with the Moly X1' specifications, and the design is the slightly newer Moly W5.
Regardless of the phone's origins, it's still just over a year old if the Indiegogo campaign succeeds. Luckily, WhartonBrooks updated the specifications, and I mostly agree with those choices. They're quite significant. Here is how the two compare.
Moly W5 vs. Cerulean Moment
Swipe to scroll horizontally
Category
Moly W5
(New) Cerulean Moment
Display Size
5.0-inch LTPS Display
5.0-inch LTPS Display
Resolution
HD (1280 x 720)
HD (1280 x 720)
CPU
1.1 GHz Snapdragon 210
1.5GHz Snapdragon 617
Cores
Quad core
Octa core
Peak download
150 Mbps
300 Mbps
RAM
1GB
3GB
Continuum
No
Yes
Internal Storage
8GB
32GB
microSD expansion
Yes
Yes
Charging
micro USB
micro USB
Camera
8MP rear
2MP front
13MP rear
5MP front
Flash
Yes
Yes
Battery
2250 mAh
2250mAh
Bluetooth
4.0
4.1
Thickness
7.3mm
7.3mm
The Cerulean Moment with the Moly W5 as its base and the new specifications is honestly a tempting phone. I would have preferred USB Type-C and a fingerprint reader in 2017, but the metal and glass Moly W5 / Cerulean Moment is like the Alcatel Idol 4S in quality and feel. It even is reminiscent of an Apple iPhone 4 with less bezel and more display.
I've had a Moly W5 for months, so I know exactly how it compares to other Windows phones and even the Moly X1. I never reviewed it due to low interest. The original specifications also made it hard to love.
Nonetheless, it is a phone I've used myself (well, on occasion, I'm not entirely giving up an HP Elite x3). The size, build quality, and specifications make it a compelling entry-level phone. It fills a gap for Windows phone users.
I'm a bit upset that such a phone with that newer hardware won't be happening. A small, nimble, glass and metal phone with a five-inch display is desirable. Banging out text messages or listening to Groove would be like the good old days.
Besides the messaging, the Moment's branding and even its name did this project no favors. The whole way this was sold to the Windows phone fan base was just wrong and misleading.
What bothers me the most is had the Cerulean Moment been presented in a different manner with less hype, more of you would want this phone and would be willing to fund it.
That, however, leads me to my next point.
Crowdsourcing is lame (for phones)
When it comes to crowdfunding projects, I have mixed feelings on the topic. I contribute $200 every year to RiffTrax through its Kickstarter campaigns. I've invested in a few bits of technology, even the Purple Pillow.
The issue is risk. It's there for the project leaders, it's there for those who invest, and it just seems odd for things like phones, which need ongoing support.
People do not like to buy phones sight-unseen. There's a big reason why, especially in the U.S.: people buy phones in stores still and not only online. Without a presence in physical stores and no carrier connections, any such project is a hard sell. Whether it is BLU, Funker, Coship, Alcatel, or even Acer, people want to see the phone first.
I still fondly recall walking into a Sprint store exactly ten years ago to mock the Palm Centro, only to walk out with one twenty minutes later. That was a surprise. In fact, the Palm Centro and the Cerulean Moment have a lot in common.
Despite how terrible things are for Windows 10 Mobile — and they are bad — it should not be left to the fans to fund such a project. It's admirable that someone would lead this charge for the fans, but it's also a bit insane.
Desperation is never flattering. It says a lot if Microsoft can't even support this project, or, rather that they let the ecosystem get so sad it has to come to this.
Microsoft should fund the Moment
All of this leads me to a weird conclusion.
I like the Moly W5, but not enough to tell you to buy one. However, putting in a modern octa-core processor, bumping the RAM to 3GB, and making it Continuum-enabled is much more enticing. In fact, I wish I had one. It'd be the first small, high-quality Windows phone since the Lumia 730, but metal and glass.
It'd be like the iPhone SE, but you know, fewer apps and more social stigma.
Kidding aside, I don't think consumers should have to risk buying this phone, nor do I believe that it even has a chance of hitting a million dollars to be funded. That makes any rationalization here silly.
Instead, Microsoft should step up and give WhartonBrooks and Coship (or whoever the ODM is) a million dollars to fund the project. Then let whoever wants to buy one order it for $175 with some of the original $290 cost subsidized by that million bucks. Remaining phones and inventory can be sold through the Microsoft Store online and maybe even a few stores.
Of course, in no sane world will that happen, and I'm saying this mostly in jest.
There would be no point except for doing the fans a solid, which makes zero business sense for Microsoft. But whatever, it's not my theoretical million dollars, so I'm going to tell Microsoft to grab it from their $113 billion offshore surpluses and fund it. Maybe Microsoft can write it off as a charity?
On a more serious note, this phone may simply be coming at the wrong time.
Rumors are picking up that Windows 10 Mobile is winding down as Microsoft replaces it with Windows 10 on mobile, or Windows 10 for ARM. I've already written how if that is the case, Microsoft needs to be upfront with everyone, so noble but ultimately ill-fated endeavors like this don't happen.
See Cerulean Moment at Indiegogo
The Cerulean Moment at another time could have been a novel device for a distinctive phone OS. But we don't live in that world anymore, and the chances of the Moment being anything more than a fantasy is nil. If Microsoft doesn't help its phone fans neither can WhartonBrooks, despite all the best intentions.
As a long-time fan of Windows phone, I would take a Cerulean Moment with those specs at the right price. It's just a shame that this is where things are for Microsoft in 2017.
Get the Windows Central Newsletter
All the latest news, reviews, and guides for Windows and Xbox diehards.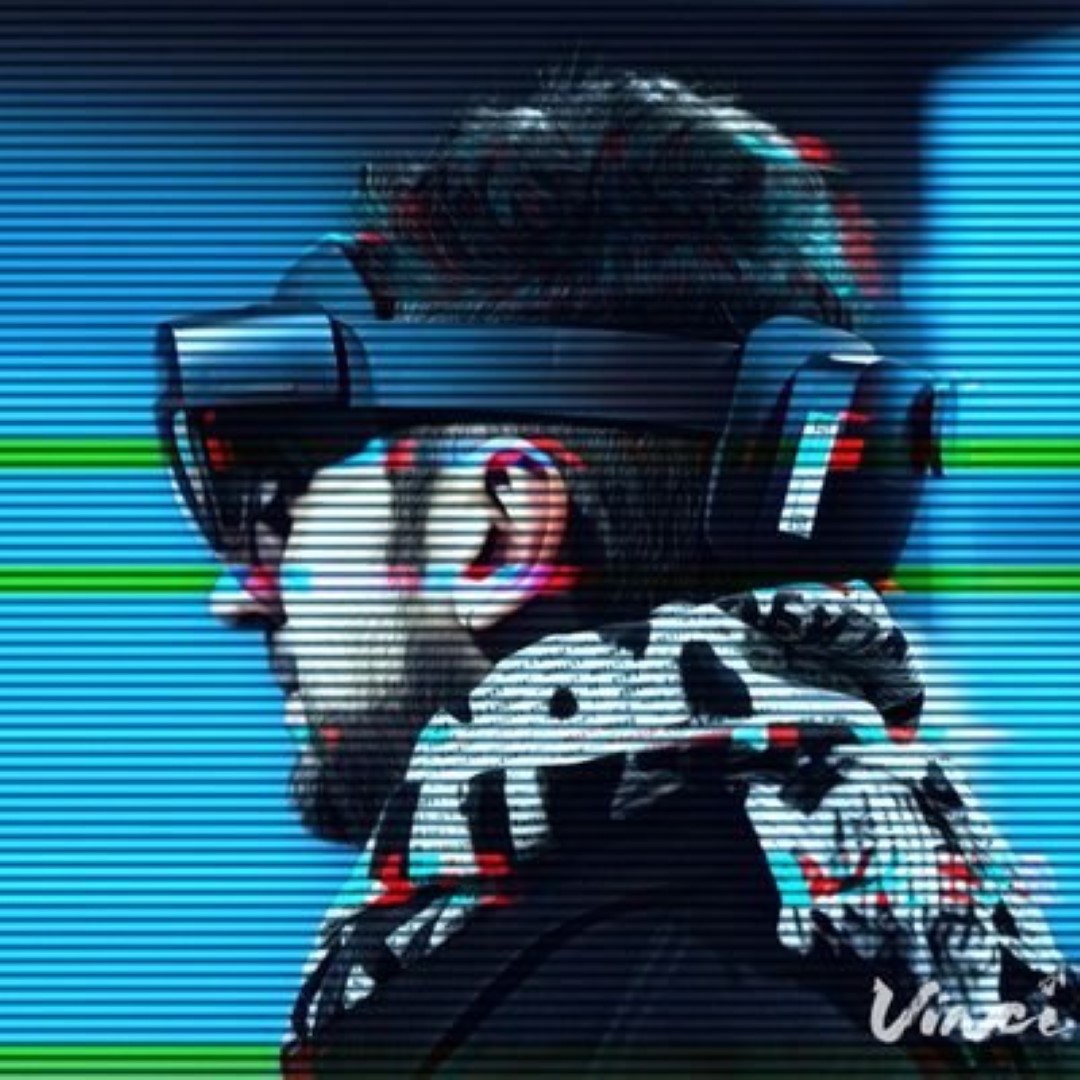 Daniel Rubino is the Editor-in-chief of Windows Central. He is also the head reviewer, podcast co-host, and analyst. He has been covering Microsoft since 2007, when this site was called WMExperts (and later Windows Phone Central). His interests include Windows, laptops, next-gen computing, and watches. He has been reviewing laptops since 2015 and is particularly fond of 2-in-1 convertibles, ARM processors, new form factors, and thin-and-light PCs. Before all this tech stuff, he worked on a Ph.D. in linguistics, watched people sleep (for medical purposes!), and ran the projectors at movie theaters because it was fun.