Windows 10 Mobile update finally rolling out to AT&T Lumia 640 XL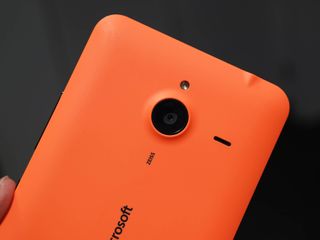 If you own an AT&T Lumia 640 XL, you can now finally get your hands on the official Windows 10 Mobile update for your phone. Over on the AT&T support forums (opens in new tab) (via MSPU), the update was confirmed by a support rep to now be rolling out to users. This comes months after AT&T rolled the update out to the smaller Lumia 640 in June.
In any case, snagging the update isn't as straightforward as checking in your settings menu. Rather, you'll first want to download the upgrade advisor app from the Windows Store (opens in new tab) onto your phone, open it, and then follow the on-screen prompts. From there, you can then head to Settings > Phone Update > Check for Update to start downloading Windows 10 Mobile.
Have you grabbed the Windows 10 Mobile update on your AT&T Lumia 640 XL? Let us know what you think in the comments!
Dan Thorp-Lancaster is the former Editor-in-Chief of Windows Central. He began working with Windows Central, Android Central, and iMore as a news writer in 2014 and is obsessed with tech of all sorts. You can follow Dan on Twitter @DthorpL and Instagram @heyitsdtl.
Wow, they're really on the ball.

I've had Windows 10 Mobile on my Lumia 640XL over a year now.....

Lol, a little late. I'm sure at least one person waited for this.

It probably took so long because ATT only assigned one person to work on the certification.

At least Windows Central doesn't publish click bait articles like MSPU does.
Correct name for the title here. The MSPU article doesn't even "mention" ATandT in the title which will confuse people at first.
.
Thanks WC :)

The spousal unit decided that she wanted to try android so I got her a go phone to try. 2 months in and she wanted her 640 back. So, in prep for the return to WP 10, I charged up the battery and checked for updates. There it was.

Lol the "spousal unit". Too funny. I like it.

It all depends on what android Phone you bought her...

The phone is irrelevant to the conversation. She found the android system to be less intuitive and to busy for her. She prefers the simple straight forward modern GUI.

A lot of people who tried the $29 Lumia 640 said that when they switch to iPhone and Android. The icon menu is not as easy on the eyes as the tiles.

New, unlocked 640xl's are now $99 at B & H.

yeah , it's also been that price on ebay from some reliable stores for few months at that price also, i purchased one for a 70 year old , who wanted tablet but also phone.

For those in the U.S. market, beware. The 640XL handsets at B&H are RM-1066 and RM-1067 models which lack LTE bands for U.S. GSM carriers.

I've been on the Anniversery Update for a few months now, using release preview. Is this any different?

Probably the most underrated Windows devices, 640 and XL, for a while, especially value for money!

Got the 650 for $50, $8 to unlock. Have a phone that does payments and records calls. Better than the 640 in my opinion.

Nothing to be excited, really. My phone was alot better with 8.1. Now every now and then I want throw it out the window

I'm starting to think that "fans" around here might have a different tolerance level from one another. I have a 640 and I have gotten to the point that has me feeling the same as Av2ry. Not a fan of it on Windows 10 Mobile. When it comes to low/midrange, I personally think that the experience is better on native Win 10 Mobile phones. I have had my 550 for a month and I feel differently than I do over the 640. Regardless, choice is a great thing, and at least there's always the option to downgrade. Good job AT&T!

My 1520 doesnt open several apps now, for no apparent reason. The whole OS is a huge step back from WP 8.1.

Having had two 640s, I can say that they were not of acceptable quality. One crapped out after a couple of months of mild use. The other one is rocking Win 10 as a laggy backup phone. My 830 on Win 10 is a different story although video recording is a let down a bit.

I couldn't wait any longer for AT&T to release this, did the update as a windows insider many months ago.

Who cares? This article is about AT&T and the 640XL. Not about you.

Hey he has a right to put his two cents worth in. You being a dick gives all us old curmudgeons a bad name.

Have to get the 640XL back from the kid.

Thinking about getting this phone for my wife but I was curious about how it handled Win 10. Is there anyone who may have opt for the insiders with some experience to share? comments o.

Windows 10 on 640xl works fine with a few niggles
The screen will occasionally go black for 20-40 seconds before coming back on.
Notifications are hit and miss, WhatsApp hardly ever pops up notifications and I have to check manually.
Quiet time sometimes won't turn on automatically.
Apps corner tile keeps disappearing and reapearing off the start screen.
Camera app crashes and sometimes won't save a picture.
some apps run like crap, Windows central takes around five attempts before it actually opens.

Used window device recovery tool to reinstall the OS on it which will send you back to 8.1 then you download the window 10 mobile again, it will work for you well after that. I was having the same problem and l did it, it now working fine with the window 10 on board.

I just upgraded from a 640 (gave to my kid) to a 640XL ($85.00 from ebay) It has been fluid and wonderful on windows 10. My wife was a holdout until Instagram quit working on 8.1. I upgraded her phone two months ago and she has no complaints. She even said she liked some features better. It still has the constant restarting of edge, but no different from my 640. The camera, while not top shelf, is more than adequate to capture the daily with clarity. Now I did go to California on a family vacation. Suddenly Cortana struggled to connect, maps kept dropping to the point of unbearable (9 restarts to go 6 miles), had other issues. Back in Utah and everything is working normally. Made me wonder if the disparity of issues people complain about has more to do with the strength of the cellular network, than the OS.

It does. A phone on a gimped network operates poorly when it comes to data dependent apps. That's all cell phones.

I love my 640 XL and have been an Insider ever since I got the phone (I started on the 635 when W10m first came out). I keep my device on the Release Preview ring. I would consider the Fast ring if there was an impressive update coming out but stay on Release since my 640 XL is my daily driver. W10m is very fluid and stable on the 640 XL. I have no complaints about the experience on this device. The little things that I would like to see improved are OS specific. Enjoy :)

Thought I was the first to comment, only to hit the refresh button and now seeing loads of comments. Still would like some feeback from persons acquainted with Win 10 on this phone. Cheers

I have used W10 on a first a TMobile 640, then an ATT 640 for almost a year. On production ring since August and found W10 to be very satisfactory, except could never get quiet times to work with W10. Just got a 950 for $85, so retiring the 640.

Meanwhile, the T-Mobile L640 still has nothing. I guess they don't want to bother fixing its Wi-Fi Calling & VoLTE problems. It's also noticeably slower than 8.1.

I agree. T-Mobile would probably suggest getting a new phone.

Wow i received update. Wonderful update. Now my mobile supports chrome browser, youtube, gmail app etc.thank youuuuu

I am using windows 10 on my 640xl from over a year

I don't know when Microsoft will provide a software update to enable VoLTE on supported devices. Lumia flagships like 950 and 950 XL are capable to handle VoLTE. As mentioned earlier by me that Reliance Jio in India have great offers for LTE users. And now Airtel is also going to provide VoLTE services in India. No need to tell that Airtel is the biggest telecom operator in the country. Now, it is Microsoft's turn to join the party by enabling VoLTE through a software update.

Not up to them. It's up to the carriers.

Not mandatorily. Reliance Jio is the one and only carrier who is offering VoLTE services over a LTE network. Devices like Samsung J2, J3, Moto G4 Plus and OnePlus 3 handles Jio network very well with Voice call over LTE. But beside having all LTE Bands, my Lumia 950 XL uses Jio's data services only. Even OnePlus have plans to enable VoLTE on OnePlus 2 with a software update.

How about for lumi 920..? Is there any hope to get win10 update?

Hacking is not required, just become a Insider and update your Lumia 920. But I have doubts that it will run smooth on it.

No, I have a Lumia 920. Only Windows phone OS 8.1 is supported. Windows 10 insider program used to work before, but they stopped offering it a while ago.

I would be surprised if they supported a 4 year old phone.

I guess the HTC phone won't be getting this update.

Nah, that ship has sailed a long time ago.

WOW! Wow! I never​ thought this would happen...can finally upgrade the couple of 640XLs in our households. Wow.

For people who have problems with Windows10 on a 640 or 640XL, just make sure you did a hard reset after the update. this is VERY important. My 640 was laggy when updated and after a hard reset became a totally new device. Definately faster than W8.
Windows Central Newsletter
Thank you for signing up to Windows Central. You will receive a verification email shortly.
There was a problem. Please refresh the page and try again.