Windows 10 'Redstone 4:' What to expect in Microsoft's next big update
"Redstone 4" is Microsoft's next major update for Windows 10. Here's everything we're expecting to see show up.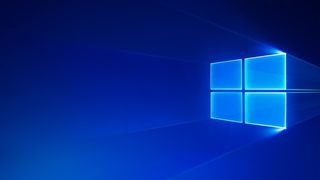 (Image credit: Microsoft)
Windows 10 Redstone 4 development is now well underway internally at Microsoft, which means it's time to start poking around to see if I can find out what Microsoft is planning for its next major release of Windows 10. Here's what I've learned so far.
Release date
Microsoft itself has already stated that it plans to release two feature updates to Windows 10 each year, one in March/April and the other in September/October. Considering the next scheduled update is March/April 2018, we're expecting Redstone 4 to be finalized sometime in March 2018 with an official release in the month after.
Features
Timeline and Cloud Clipboard
File this one under totally obvious, but Microsoft is planning to debut both Timeline and Cloud Clipboard features with Redstone 4. Announced last year, these two features were originally going to show up in the Fall Creators Update, but were cut at the last minute.
Timeline is a glorified recent apps screen that shows the user all the apps they've opened on their device and other devices that are signed in with a Microsoft account. You can see apps you've opened through time, open them with a single click that puts you exactly where you left off. It works across Windows 10 PCs, iOS and Android.
I believe Timeline will be another CShell element, similar to the new swipe keyboard found in the Windows 10 Fall Creators Update. Microsoft will slowly be introducing more CShell elements over time, and Redstone 4 will see that trend continue.
Cloud Clipboard is a feature that many people are excited about, allowing you to copy text or a document and have that copied item saved to the cloud for pasting on other devices. This will be optional of course and will work across Windows 10 PC, iOS and Android too.
Fluent Design in the Windows Shell
Microsoft announced earlier this its new design language called "Fluent Design System" that will be implemented in Windows over the next several releases. We're already seeing small bits of it show up in the Fall Creators Update, and I'm told Redstone 4 will see Fluent Design show up in the Windows Shell a lot more.
My People improvements
My People in the Windows 10 Fall Creators Update at best looks unfinished, and that's because it is. I'm told My People will be getting some love in Redstone 4, with an updated design that more closely matches what Microsoft unveiled back in October last year.
The My People feature in the Fall Creators Update is only there so that developers can start working on integrating their apps with it. Its UI isn't final, so expect to see some good things on that front.
Cortana
As always, we're going to see Cortana get smarter with a new release of Windows 10. Abilities such as being able to set a wallpaper, find lyrics, help with shopping and a whole lot more are being worked on for Redstone 4. Microsoft is also working on a new chat-based Cortana UI, however, I'm not sure if that will be ready in time for Redstone 4. We shall see.
And more
There's a lot more in the works for Redstone 4 from what I'm told, and of course, more things are being added to that plan all the time. Expect to see more improvements to Microsoft Edge, new Pen and Ink features and improvements, Windows upgrade improvements, and more enterprise-related features.
Improvements to the Windows Shell is what I'm most excited about with Redstone 4. Fluent Design is going to make Windows 10 look pretty, and hopefully closer resemble that of what Microsoft unveiled in its concepts.
Get the Windows Central Newsletter
All the latest news, reviews, and guides for Windows and Xbox diehards.