Microsoft announces Windows 10 S, a version of the OS that's tied to the Windows Store
Windows 10 S is Microsoft's latest edition of Windows 10, but it's different in one particular way: It's locked to the Windows Store.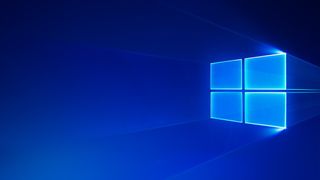 (Image credit: Microsoft)
Windows 10 S is Microsoft's newest edition of Windows 10, with one specific change over previous, "normal" editions of Windows 10. This new edition of Windows 10 is locked to the Windows Store for all your apps and games, meaning if you want to install apps on Windows 10 S, you can only do so if said apps are available in the Store to begin with.
This new edition of Windows 10 is actually aimed primarily at schools and the education market. It's more secure, since the ability to run app from outside the Store isn't possible. Because of this, you should hopefully see a minor battery life enhancement too, as users won't be able to go and download battery intensive Win32 apps unless they're in the Store.
Yes, that does mean Windows 10 S can run your traditional Win32 programs as well as more modern UWP apps. Windows 10 S isn't a "lite" version of Windows 10. It's a full, standard version of Windows with the only difference being the fact that in order to install apps, they must come from the Windows Store.
But Windows 10 S being locked to the Windows Store isn't a be-all, end-all scenario. If needed, users can upgrade to Windows 10 Pro directly from a Windows 10 S installation. This does cost you, but not as much as it would upgrading from Windows 10 Home to Windows 10 Pro. The upgrade only costs $49.99 for normal users, which is a huge deal.
What's more, if you're a student, you can actually do the upgrade from Windows 10 S to Windows 10 Pro for free. So if you really do need to run Win32 programs on hardware that came bundled with Windows 10 S, you can do so.
Windows 10 S won't be an edition of Windows 10 you find on store shelves, and for most power users it won't be something they encounter often. It will, however, be the version of Windows found on devices that are designed to tackle Chromebooks, mostly at the low-end of the market. That doesn't necessarily mean you won't find it on some high-end hardware. You've got high-end Chromebooks, so you'll likely also get high-end Windows 10 S devices too.
Chromebooks are now a big deal in the education sector, and as mentioned above, Windows 10 S is designed primarily for that market. So seeing Windows 10 S on mostly Chromebook competitor hardware won't be much of a surprise. Keep it locked to Windows Central for more regarding the new Windows 10 S edition!
Get the Windows Central Newsletter
All the latest news, reviews, and guides for Windows and Xbox diehards.