Windows 10 activation server issue causes PCs to lose activated status (Update)
Windows 10 Pro licenses are being deactivated due to an ongoing issue with Microsoft's activation servers.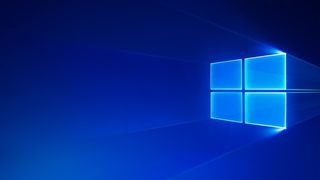 (Image credit: Microsoft)
Updated November 11,2018: Microsoft says it has now fixed the issue with its activation servers and anyone who encountered problems should see them automatically resolve within 24 hours. Alternatively, you can manually resolve the problem by heading to the Start menu and selecting Settings > Update & security > Activation. From there, you can click Troubleshoot to run the Activation Troubleshooter, which should return things to normal. The original story follows.
Many users booting into their Windows 10 PCs this morning are being met with a deactivated machine as Microsoft's activation servers struggle with an ongoing issue. Users on Reddit have noticed that those affected are being asked to install Windows 10 Home instead, as their Pro license no longer works.
According to the Microsoft Answers, Microsoft support says that this is an issue caused by its activation servers (opens in new tab), and that the problem will be resolved soon. It appears those affected are users who upgraded using older Windows 7 and Windows 8.1 product keys. Devices that shipped with Windows 10 Pro appear to be unaffected at this time.
Although it looks like it, Microsoft is not forcing users to downgrade from Windows 10 Pro to Windows 10 Home. The bug is causing Windows 10 to think those who installed Windows 10 Pro have installed the wrong SKU, and is asking the user to install Windows 10 Home instead to rectify the issue. You don't need to do this.
Microsoft support says the issue will be fixed in the next couple of days, so it shouldn't be too long before PCs are back to a normal activated state. We've requested comment from Microsoft, but in the meantime has your Windows 10 PC hit this deactivation bug?
Zac Bowden is a Senior Editor at Windows Central. Bringing you exclusive coverage into the world of Windows 10 on PCs, tablets, phones, and more. Also an avid collector of rare Microsoft prototype devices! Keep in touch on Twitter: @zacbowden.
My computer is affected and I have the retail version of Windows 10 Pro which I purchased 3 years ago when I built this computer. Ironically, I purchased the retail version because I didn't want any activation issues if I decide to swap hardware out but it's been so long since I used my original key card and USB stick that came with it that I don't remember where I put it. I've been looking for so I can re-enter the key as when I try to troubleshoot the issue, it tells me I have a Home license instead which is not true.

Typing in the key again doesn't work. I had this a few hours ago and couldn't find any info online so did a live chat support. I was told it should be fixed within 24 hours. slmgr -rearm will clear the warning in the mean time

And ironically my cracked copy works fine.

I think you're being sarcastic, but I'll put it out there anyways. cracked copies don't report to the activation server, so...

Yeah I know, that's not the point though. I'm just agreeing with Maaz how it's ironic that original copies have problem, yet the cracked ones don't.

I got onto MS support earlier, and although they've not yet fixed the problem they did give me a command which retrieves your current product key. Run this from an admin command prompt: wmic path softwarelicensingservice get oa3xoriginalproductkey

I can confirm, it is not just for W7/8.1 upgrades. My PC is about two years old and has never had anything but W10 on it, and I just got the error a couple of hours ago.

"It appears those affected are users who upgraded using older Windows 7 and Windows 8.1 product keys."
not true
I have a new Dell XPS purchased with WIn 10 Pro-- and I am affected too.

I think that's why I was going crazy trying to active a new clean install of winodws 10 pro, on my new laptop (it comes with home)

I woke up to this and because nothing I tried fixed it and there was nothing being reported about it at the time I went and bought a new Pro licence, which did work and restored my activation.
Wish I'd known this was Microsoft's fault before I wasted my money!

You should be able to ask for a refund because this is an exceptional situation that was Microsoft's fault.

"I woke up to this and because nothing I tried fixed it and there was nothing being reported about it at the time I went and bought a new Pro licence, which did work and restored my activation. Wish I'd known this was Microsoft's fault before I wasted my money!" ...and now we know the real reason for this "bug."

You have too much money.
So if the new one you bought stops working, you'll shell out money for another key again. Lol

same here with buying a new key grrr

Yeah I have this as of this morning on a laptop upgraded from 8.1 Pro - at least I know it's not a real problem I guess but I have wasted my time trying to resolve it until I read this.

It happened to me this AM. Yesterday I updated my Dell Optiplex 990 BIOS, so I figured that caused it; I was glad to find this report confirming it's not my hardware change but MS. My Pro license was an upgrade from a universal license for Windows 7 that I got for being in the Beta program ever since the days I spent beta testing MS-DOS 6.

My custom built desktop running Win Pro 10 was registering as my Surface Pro 3 running Win 10 Home. I cross checked the activation keys and sure enough there it was. I changed the key back to the desktop Win 10 Pro and everything activated fine again. *sigh

All the while Gates is designing toilets while the ceo from Asia find something else to break.

Why "ceo from Asia"? Why not just CEO?

This is absolutely true. If you want to attack him, attack him for his skill or choices. Not his ethnic background.
Would you have said, "Gates the whitey is designing toilets?"
Also, Gates doesn't do much for Microsoft anymore. Move on. Just like he did. He wasn't the CEO before Nadella either, FYI.

I'm not white or US or Asia or EU. Can't be racist. African actually.

Of course you can be racist. Being African doesn't make you immune to being a racist. Racism is putting down someone based on their ethnicity or skin colour. Doesn't matter what skin colour or ethnicity you have, if you say something degrading to someone based on their skin colour, you are being racist. If you as an African say "you are worthless because you are white" you are being a racist.

@Hiswona, Racism is defined through the actions and words used against another in a derogatory manner based on their ethnicity, colour, creed and faith, as such you are being racist with your remarks which fundamentally makes you a racist. No, if's no buts, there are no "alternative facts" that condones such actions. Being from a specific region or being a specific colour or of privelege does not absolve or make a person immune from being called a racist. If they act in such a manner they are indeed Racist and that is fact - not conjecture.

This is Trump's America. So, we don't say "racism." You can say "tribalism" or "nationalism" if you need a euphemism.

Zac, my laptop came with Windows 10 Pro preinstalled and it's been deactivated.

So it's been preupgraded too. :)

The extra annoying part... All personalization is disabled while it thinks the activation is not valid - including the 'Settings' interface to fonts. Microsoft needs to take a big hard look at activation restrictions and provide grace periods. This taking more than a few hours to fix is bad - a few days is unacceptable. PERIOD.

Hi, I'm writing from Italy, I haven't done an upgrade from a previous version of Windows and from this morning I'm facing the deactivation of my regular windows 10 Pro licence. Waiting for the fix.

So this only affects Windows 10 Pro? I'm guessing that Windows 10 Home users aren't being asked to downgrade to Windows 10 S Mode.. I'm not belittling the issue for Windows 10 Pro users, I just want to clarify whether this is the only version affected.

Have Windows 10 Education on my desktop, also affected. It's just Pro with a different name so that makes sense. Thought it was caused by me messing up my overclocks and having to reinstall Windows. Yay that this particular issue isn't my fault 😂

I'm sooooo glad I waited on hold for over 45 minutes with Microsoft, just for them to inform me that I need to contact my re-seller to resolve the issue since my product key was incorrect (Home vs Pro). Thankfully this article was posted so I now know the true problem. However, it'd be REALLY nice if they "communicated" this problem to their support staff.

Windows 10 pro, Retail version purchased in 2015 (USB key) to be able to install later on another machine when I'll change, but no activation issue for the moment. My license is linked to an MS account maybe that's the reason.

Microsoft's stellar software engineering strikes again!

To be honest, they over fired their engineers... soo ermm.. yeah.. what does one expect... lol...

Yep, I got affected. GG Microsoft.

Glad to see this is being reported, saves me hours of worrying about it. My PC probably qualifies as "has been upgraded from an earlier version" - XP64 -> Vista64 -> Win7-64 -> Win8-64 -> Win8.1-64 -> Win10-64. No "fresh install" or activation problems in all that time until today. It had to happen sometime.

It happened to me this morning. I thought it was because I just cloned my old HDD to a new SDD, though that was a few weeks ago. So I was wondering why it's happening now.

"Microsoft support says the issue will be fixed in the next couple of days"
That is too long!!! We need our PCs right now!

Happened to me on an Asus laptop that originally came with Windows 8 Home that I bought a Pro key for. It has been running Pro for years with no issues until today.

Yes, I'm affected too. My Windows 10 Pro was upgraded from a Retail Version of Windows 7 64bit Ultimate a few years back.

Hmm. I had this this AM but simply rebooted and it went away. (??)

Not affected here, 5.57pm UK time. I upgraded from 7 Ultimate to 10 Pro

My Surface Laptop that I unlocked Windows 10 Pro on has this issue according to Microsoft Support, so it's definitely not just computers that were updated from Windows 7/8 keys.

My lenovo PC came with Windows 10 Home. I upgraded last year from Home to Pro and I've got this issue too. The home version was USA because I purchased the PC in US but the upgraded Pro version is India. Thought it had something to do with this. As I'm not the only one facing this issue I'm okay.

Restarted the computer, it's fine now.

I have that same problem on two windows 10 home computers which were upgraded to windows 10 Pro last march 2018. I called Microsoft, to be told, after half an hour of talking that this was a generalized problem.

Well I rebooted my PC and now I'm not activated. Apparently I have a Win 10 Pro N licence and I'm running Windows 10 Pro. 7.14pm UK time

Yep, count me in. I got hit with this one this morning as well. Sucks.

I suspect one of my PC's could be affected. So I completely booted offline as soon as windows was up and running I inserted Ethernet cable. So far everything works.

I won't log in to my Win 10 Pro machines until this thing is fixed! Meanwhile, I use my desktop main driver, Win 8.1 Pro....

It happened to me as well last night but once I reboot it goes away. Its happened twice and in both cases the reboot resolved (temporarily) the problem. So far since the second reboot it hasn't happened a third time

Here also deactivated. Windows 10 Pro 1803, upgraded from Windows 8.1 Pro in 2015. I live in Brazil.

Now the problem is solved. Winodows 10 Pro activated again.

My Pro licence was from a Retail version of Windows 7 Ultimate

I bought a Surface Laptop in December 2017 with Windows 10 pre-installed. Shortly after, I upgraded to Windows 10 Pro. I am getting the same activation error so it is not limited to users who updated from Windows 7 or 8.1.

I don't recall Microsoft having so many customer effecting technical issues just two or three years ago. They're slipping.

After randomly clicking the "troubleshoot" option from within the activation menu... it now all of a sudden has "activated" my windows! I wonder if they've fixed the issue?

Thanks, I just tried doing what you did and it worked. This morning it didn't.

Problem with activation solved! Without restarting the computer.

It appears to be fixed now, at least for me. Earlier when I clicked on 'Troubleshoot' it told me to install Windows 10 Home even though I have a Pro license. Now when I clicked on it, it reactivated Pro.

Same for me, no reboot needed

Welcome to a world of Cloud Services. :)
Just to add to stats, 2 out of my 4 devices are affected. One had started experiencing issues two weeks ago or so, other one happened to a notebook that I did not boot up since this April.

My Surface Pro 3 has been affected by this deactivation bug. It's fixed now though. When I clicked on "Troubleshoot" just now, it reactivated Windows 10 Pro.

It's not just computers from windows 7 and 8.1. I just recently bought my Dell Gaming 7577 with windows 10 home so I can play around with mixed reality. I upgraded it to windows 10 pro using the store shortly after receiving it to install dev tools. This morning, I woke up, fired up the laptop to read my most favorite windows site in the whole wide world which is windowscentral (lol), and noticed a watermark on the right asking me to activate windows. Luckily, restarting my PC seems to have fixed the problem as the watermark has disappeared and windows shows as activated but this is still very very concerning.

So why does the OS need to keep in constant contact with the activation servers in the first place? That's the question we should be asking.

It does not keep in constant contact with the activation servers. So probably this is not the question we need to ask.

All good here in the UK this morning. I just ran the activation troubleshooter and I'm activated again. Fair play to MS for dealing with the problem so quickly

So credits to MS to fix this fast. I trust they will do root-cause investigations to ensure this does not re-occur in the future. Btw. I have seen similar issues with my Adobe CC activation status and that was resolved quickly equally. SAAS is here to stay despite some hick-ups.

Its all good here in Nigeria. Blaming microsoft is not the issue, that the technology threw up a challenge and MS was able to rise up to the occasion on time, is worthy of praise. This shows that nothing is perfect in this world but God only.

Troubleshoot fixed my issue for this in matter of seconds.

Glad to see this issue resolved quickly. Surprised to see my system de-activated yesterday morning then trying to find my product key to fix it. I thought activation was a 1 time thing but now still surprised it relies on checking online continuously.

"Updated November 11,2018:"
WOW! Windows Central is so fast with its news posting, that it gets news updates from the future! :D

Hahaha, I noticed that too. I had to do a double take and even checked today's date to make sure lol

Is this isolated to Windows 10 only? I am seeing issues with Windows 8.1 Enterprise laptops as well...

Is this also the SLA for Azure? It can go down but it will probably be up in a couple of days. High quality of service, not!

Had the same issue. It has been resolved after troubleshooting.

Article says it was updated on Nov 11th but today is the 9th. Now that we know you know or come from the future, we have to wonder why you didn't tell us this issue was coming? Also, powerball #'s..

Activate Windows Goto Settings to activate Windows. Watermark annoying and I am an insider too!

No. I've chosen not to use any services or mine that potentially could have this issue until Microsoft comes with a definite communique that all it's definitely fixed. Meanwhile also stopped all Windows 10 updates since last month. The latest issues in my view are too serious for official release. And there are too many issues as of late. It's microsofts responsibility to release stable build for the general user. I think Microsoft has been irresponsible work the reliability of the latest October update. They will likely release a stable rerelease oktober build and fis the server activation. But these issues for me are a sign of unreliability and fragility at this point in time.

The devs are over worked and with the constant re-orgs it's hard to keep track of who has done what in terms of code reiteration. As such we are seeing stupid issues, all of which are preventable. This cost grabbing policy has to stop because it's generating nothing but crappy PR.

Oddly my Surface Pro 4 didn't have this issue but my desktop did, I just reactivated it again and it seems to be fine now.

Fortunately, it didn't happen to me. Thanks Lord...
Windows Central Newsletter
Get the best of Windows Central in in your inbox, every day!
Thank you for signing up to Windows Central. You will receive a verification email shortly.
There was a problem. Please refresh the page and try again.