Windows 8 Release Preview now available to download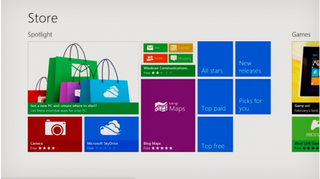 Microsoft has made the anticipated Windows 8 Release Preview available to download in 14 supported languages. This version is the final release before the next major operating system hits gold, and includes a number of improvements made by Microsoft using feedback received from the community in past releases.
Should you be familiar with Windows 8, and have installed the Consumer Preview, you should look forward to more features and apps, including news, travel and sport. If you've not picked up a copy yet, you might want to do so to see how Microsoft is changing things on the desktop / tablet to match Windows Phone.
You can download the Windows 8 Release Preview (opens in new tab) from Microsoft.
via: MSDN (opens in new tab)
Windows Central Newsletter
Get the best of Windows Central in in your inbox, every day!
Rich Edmonds was formerly a Senior Editor of PC hardware at Windows Central, covering everything related to PC components and NAS. He's been involved in technology for more than a decade and knows a thing or two about the magic inside a PC chassis. You can follow him on Twitter at @RichEdmonds.
Yup going download it now. It so fricken awesome fast & fluid just like windows phone. Mac is lion sucks windows 8 way way better just look at the UI so better looking and more modern than mac is lion

I love it, and you are right it is as fluid as WP7.

They should provide it as update for existing Consumer Preview Users. Would make some things way easier.

I've read you can directly update.

How? I've looked and can't find out.

Likewise, I've looked around and can't figure out how to do a direct update. I literally just installed the CP on my laptop last night.... and then this comes out today?! How unfair...

Hey Daniel, when and if you do find out how to do a direct update could you possibly post something to help out the fans. Itd be a great help.

To "update" to this version, just go the website and download the installer that will run on your current W8 installation and it will upgrade your machine. Only "downside" is it won't import any personal stuff (docs, music,etc). It goes into your windows.old folder where you have to manually move it back in your new version. Ah, you also need at least 20 GB of free space (I'm running it on a Samsung 7 series tablet, sweeeeet :-D )

It is more like an update except that you have to manually download and install it. I am upgrading from the consumer preview to the release preview.

Do you keep all programs and settings when updating via the upgrade tool from consumer preview?

From what I have heard, no. You have to do a fresh install. Got mine downloading now at 40KB/s... Just another 19 hours to go.

Hours?! I got mine going in quite a number of minutes... O_O

Mine said that, too, and then downloaded in an hour. Still really slow, though.

I was hoping for an easy update (using consumer preview), but I'll install it over the weekend, no rush.

Are their any noticeable changes in performance?

Oh yes. Performance is even better, and many feature & small changes throughout. Can't wait to see what the RTM is like.

like Smokey, and Cube said,, Daaaassaamn!

hmm some ppl are downloading at 40kb/s im guessing there are alot of ppl trying to download it, hopefully it clears a bit by the time i get home, i usually get 500kb/s~1mb/s so i was expecting a quick hour download

When I was about to install it, the compatibility process came up, seems like it will break my Media Center Player and Adobe Flash Player, Codec Pack will have to be downloaded again. I was hoping for a little update, since already using the preview, the last few months

About to apply the update, only apps it cried about were iTunes and putty? The iTunes I get, the putty makes no sense... I'll update all in when it's done...

Be sure to try your favorite Windows Phone app, Rowi now on Windows 8 Release Preview. :)

I just tweeted my first tweet with that moments ago. Love to see all the WP7 apps on Windows 8. This release preview is making me want a touchscreen monitor more and more.

Does anyone know if the XBOX Live and Zunepass functions are available to Canada now?

WOW! My complete Microsoft Office 2010 suite is gone!!! When I installed the Consumer Preview onto my Windows 7 laptop a few months ago, the Office suite transferred over perfectly fine, but today when I upgraded from the consumer preview to the Release Preview, my whole Office Suite is gone!
Well technically, I was able to find it in the .old folder, but when I try to open them it says it's incompatible/not supported.....

Does anyone know if Micorosft will make the 2010 version compatible again in the future? Or does this mean I will be forced to buy the new Office to run on Win 8 Release Preview?? Yes I download the RP on my main and only laptop (which I just bought a few months ago for college). I really need to use Office for homework and stuff so I need to know asap.
I still have the product key though.

You're doing it wrong. An upgrade from consumer preview to release preview is not supported, which is why all of your programs and such were moved to the .old folder, and you will receive an error when trying to execute many of the applications in this folder. This does NOT mean Office 2010 is incompatible. All you need to do is install it as you normally would on a new computer or fresh install of Windows using the Office 2010 installation media. Use your same cd key and you'll be setup in no time.

You're exactly right. For some reason (unlike several previous Windows versions), they opted to not provide upgrade support from beta to release candidate. Weird and disappointing, but mostly because I'm traveling and can't take the time to do a proper clean install... was hoping to just do a quick upgrade. It's also disappointing that the setup process doesn't warn you when it's doing its compatibility checks.

didnt warn you...Are you kidding??
It TELLS you that it will save NOTHING, how is that not a warning?

I don't have the CD for Office. I only have the product key since Microsoft Office came with my laptop alreayd, I just had to buy the product key to activate the full version.
So does this mean I'm screwd? I still have the product key though.

Thanks for the help!

Redownload office and then re-enter the product key.

Download the trial of the exact suite you had before (ie. Home & Student or Professional) and enter the product key there.

im trying to download it but it says my computer is imcompatiable?? i have the consumer release so my computer can run windows 8? does anyone know anything about this? it there a way around it possibly?


http://answers.microsoft.com/en-us/windows/forum/windows_8-windows_insta...
See the forum thread above. The issue is a BIOS setting that you have to enable before it will install.
Of course none of that is in the release notes or system requirements, and the solution is completely unacceptable as it flies in the face of the "If it runs Windows 7 it will run Windows 8" mantra we've been hearing from Redmond. What a joke.
If they don't fix this before RTM and the same system requirements are carried through, average joe PC user will have to go into the BIOS and enable some settings. They will be staring at a support NIGHTMARE and a huge embarassment. Tech blogs are probably preparing hit pieces on this as we speak.

Calm down... Its not official release....i hear you though. Some people/haters will have "hit" articles anyways against the OS

i want to download this but im unsure ill be able to boot back into my macbook. if anyone can confirm that ill be able to please let me know. much thanks. :]

I tried the consumer preview and it work with boot camp. But the driver support was lacking, even after installing the boot camp drivers. I am thinking about virtualizing this time around.

Yay!

And now, dear MS, give us the Windows Phone 8 Release Preview.
We know you can.


OMG, I so wish they would release a WP8 Release Preview!!

Something huge just crossed my mind. Tell me if I am wrong... And if I am right Microsoft is freaking BRILLIANT. The plan is for apps to work across all ecosystems that run versions of windows 8, in other words, PC, tablet AND phone. Including our phones once updated to Apollo, right? I am looking at the giant spike of interest happening right now in building apps for windows 8. And why not? What company/bank/game/social network, etc, Wouldn't want to be compatible with the o.s. that dominates computer market share in a way apple and android could only dream of on the mobile front? So every "app" known to man will find its way to the windows marketplace because they dont want to miss out on the party... Also known as the o.s. that will be shipped on nearly every computer sold not made by apple from here on out? This will cause the marketplace to explode with apps that will, if I understand correctly, work on our phones! In other words... We are about to be in a position to never hear again that our phones are sucky because we dont have alot of apps. Unless I am missing something here, our app problem is about to be fixed. Thoughts? Corrections?

Yes you are completely right, Microsoft wants to have a 3 screen policy.

So in other words... Soon we will have all apps? And every person that buys a new laptop not made by apple will want to have a phone that provides a seamless carryover from their home machine, thus windows phone will not look so silly anymore? I'm thinking windows phone market share is about to blow the hell up. Looks like we hitched our wagons to the right horse, friends.

This would work as long as there's a way to easily scale the apps for different resolutions. No windows phone device supports 1080p apps. It could be done though.

I have been thinking about this for a long time and as a Win 8 developper I think it makes sense since the snapped view is pretty much the same layout of a phone ;)

Yes, Microsoft has said many times that their vision (even back in 2009, around the timeframe of the Windows 7 release) was Windows on "three screens" - specifically mobile (phone/tablet), television (XBox or Media Center - there are specific versions of Windows Embedded that can be made to do Media Center only, and appear to be targeted towards televisions and like devices), and traditional (laptop/desktop). Microsoft has given good dev guidelines for writing apps that will be portable, and there are ways to do it for existing WP apps today. It's not trivial, but it's not a total rewrite either. I would guess once the WP goes Apollo and the release of the next XBox, we'll finally see that possibility. Would be interesting to see a Windows 8 Embedded Media Center in TVs too to go with them ;).

downloading now... interestingly I'm doing it from a win8 CP install and it's currently using a win8 upgrade assistant...

If I install this, will I be able to upgrade it to the official release later on?

RC to Official Release will have to be a clean install if it follows what Microsoft has done with their other OS's

Overall it seems pretty polished. Even a lot of the third party apps are pretty strong. The only areas I have had issues is that some of the apps would not install from the store right away and the music app died on me twice when trying to navigate. Oh and Flash in IE10 Metro does not work with Amazon Prime. darnit.

Bing's sports app is amazing. Same with the Bing news app, too bad they don't make those for Windows Phone!

It is getting really close to being ready!



Available? Yes. Does it work? No At least not for me, says my CPU isn't supported even though it is....

i get the same message when trying to upgrade on one of my machines, which blows away the system requirements and is currently running the consumer preview. Ridiculous. I was able to install it at work on a VM however.

You're right, and it took me 2 minutes to fix the problem. But that doesn't change the fact that this will be a huge screw up on MSFTs part if its carried through to the RTM. Look at the fix - http://answers.microsoft.com/en-us/windows/forum/windows_8-windows_install/error-when-installing-windows-8-release-preview/a2c11f2c-d43b-44fc-9bc0-61805a2d95ef. 95% of PC users don't know what BIOS is and 99% won't know how to enter it. They're the ones saying "if it runs Windows 7, it will run Windows 8" and that's true but only if you have some obscure BIOS setting enabled that you have to call your manufacturer about. This is a very exciting and dangerous time for MSFT, but the same people who will get very frustrated by this issue are the same people who will likely flip out about the lack of a start button or Metro in general. They can't afford slip ups like this in my opinion, and hopefully its addressed at RTM.

The type of people likely to have problems with this are likely to have someone else do the install in the first place :P or buy a PC / tablet with it already installed. Personally I am not in a rush to switch to W8... I freaking love W7 and don't see any compelling reason to upgrade - at least at this stage. I may install it on a spare PC, but certainly not my main!

Relax... Its not gold yet!

+1 to this... its a Rlease PREVIEW, not the full thing.
Im sure problems such as this will be now knows to Microsoft who will make sure there is a fix in the final version.

Not only that, but it's pretty uncommon to find BIOSes with the NX bit disabled - all of the thousands of OEM machines I've touched since 2006 or so have this enabled by default. I'm sure it'll be documented thoroughly for RTM, but it should still be rare. Not sure how people are ending up with machines without NX enabled, but doing so is a fairly good security measure anyway. If your CPU supports it and it's not enabled, enable it anyway ;).

using it right now and its awesome i love windows 8 cant wait to get it on a tablet :D

I have been thinking about this for a long time and as a Win 8 developper I think it makes sense since the snapped view is pretty much the same layout of a phone ;)

YEEEEEEEEEEESSSSSSSSSSSSS. I'm so stoked for Windows 8. (Almost as much as WP8.)

The Metro UI is so incredibly beautiful... I still fall in love with Metro everytime I unlock my phone, and this is, if possibly, even better.
Still not sure If it will be worth it upgrading my gaming computer to Win8 though.

It just feels nice and something about the sounds for windows phone and win8 are just so pleasant

Running now on Samsung tablet. Living the dream. :-)

Too bad they didn't release the Windows 8 RT Preview.

Installing on my Samsung tablet now...can't wait to see what's changed!

I don't understand all the hate it's been getting today. I dont think any of those people actually tried it out. The release preview is wonderful. Cold booted into Windows 8 less than 12 seconds on a old Vista laptop. Metro UI and new Aero theme is beautiful.

Just typical on troll that was everything handed on a platter on a prerelease download

I literally just installed the Consumer Preview on my old laptop last night... and this comes out today?!? LAME! Is there anyway to upgrade from Consumer Preview to Release Preview?Also, what changes from CP to RP? Like what features do you get and such?

Why is that lame? That's bad timing on your part, Microsoft doesn't revolve around your schedule ;).
I'm only joking, but that's pretty funny.

You are for getting the consumer preview late... :rolleyes:

It was pretty well known that it was coming out around this date....

If you just installed, then there will be nothing really to save.
So fresh only install im afraid!

I am overjoyed to see that I'm not the only one who loves windows 8, and that no one came here in the comments to be an idiot/bash metro. Keep on being awesome guys!

So before I install let me make sure I understand this correctly. If I install, I lose function of Office Suite 2010 and Itunes? Anything else? Basically I shouldn't install on my main laptop?

If you upgrade from Windows 7, the Windows 8 installation software will start by giving you a compatability report. Office should carry over, but apparently iTunes won't from what I've read above. If you're upgrading from the Windows 8 Consumer preview, however, nothing will carry over (which is a bummer).
Also, there is no guarantee that an upgrade to Windows 8 in its final version will keep all of your programs from the realease preview. It probably will upgrade smoothly, but it's not a guarantee.
If you're using a Windows 7 machine, there are not too many risks to upgrading to the release preview, but you will lose iTunes and may lose all of your files later if you try to upgrade to the final version of Windows 8. I reccomend partitioning your hard drive and installing Windows 8 on the partition using a USB. That's what I'm doing and it's perfect because I can play with Windows 8, but don't have to worry about my files in Windows 7.
Here is a tutorial for making a partition and installing Windows 8 on it:
http://complabng.wordpress.com/2012/03/06/how-to-download-and-install-windows-8-on-a-new-partition/

Thank you for that I'm hoping that works for Vista as I'm on a Vista Laptop. I'll try partioning the HD if I have enough room. Can't really afford to lose Itunes as most of my music I sync with my Ipod uses that and Office I need for school and work.

Office 2010 will work i have office 2007 working perfectly on windows 8
as for itunes i don't know i don't use itunes

I just downloaded to my MacBook pro and I must say I like. Now I'll have the best (and maybe the worst) of both worlds when I get the official windows 8 build and Mac OS mountain lion this summer. Can't wait. The UI is really nice in Windows 8. I must say that it's a must have best Windows OS in my opinion.

Downloading it first thing in the morning.

I just installed it over my windows 7. Working great! But I am missing IE10 :( and its supposed to be included. I can't get it anywhere.

IE10 Missing?? as you dont have IE on it at all?
Or just a lower version?

Cant see how it is missing O.o

IE10 should be on desktop
on metro click desktop it should be in super bar
or search of the internet explorer name go to right top corner charm bar will appear click search and search for the name

Yeah I searched for it in apps and it doesn't show. I have ie9 on the desktop but no ie10.

Fixed. I just had to set internet explorer as default browser.

Maybe someone can help me but.. how the hell do I manage my phone in Metro? Is there an app we have to download or something? I can see my phone in the devices list under settings but I don't know how I am supposed to add and remove content from it.

it still RP " not yet final version " you have use ZUNE at the moment

Yeah thanks because I totally missed the not final version part of a release preview.

Did they include a tutorial this time? If they are going to make such big changes they need to include a tutorial. Many of us can figure things out on our own but the average users will probably get frustrated.

Steven sinofsky said on windows 8 blog they are going to provide a tutorial in the final version :)

I upgraded last night from the Consumer Preview on my Dell Duo. Man, W8 has truly made a very disappointing convertible into an outstanding machine. Don't get me wrong, it could be much better if it had better hardware but from W7 to W8 was a massive improvement. I'll be watching very closely this coming Christmas for a new convertible PC with W8!!!

Just curious.. Anyone gaming with w8?

If Microsoft releases Windows 8, Windows Phone 8 and Office 15 all together it will be huge!
Windows Central Newsletter
Thank you for signing up to Windows Central. You will receive a verification email shortly.
There was a problem. Please refresh the page and try again.