What is Windows OneCore and what does it mean for the future of Microsoft?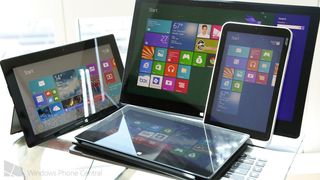 Is Windows One on the horizon?
A LinkedIn page from a Microsoft intern contains a reference to something called "Windows OneCore" which could be a rebranding of the company's plans to develop one kernel that will be used for all of Microsoft's operating systems, including Windows, Windows Phone and Xbox.
The "Windows OneCore" reference shows up on the LinkedIn page of Microsoft intern Sawyer Anderson, who states that among his responsibilities are "Porting trademark Windows Phone features for use in any Windows operating environment through Windows OneCore."
In addition, a Microsoft Careers listing for a software engineer states, "The XAML team is building the UI framework at the core of the 'One Microsoft' OS." One of the goals of the team is to enable "developers to create UI that works well across all of our devices: phones, tablets, PCs, and the Xbox."
All of this would appear to be evidence that Microsoft is slowly but surely making efforts to merge its Windows operating systems into one. Indeed, last week at the Worldwide Partner Conference, Microsoft's chief operating officer Kevin Turner stated that the next version of Windows will contain support for universal apps that can be used on the Xbox and large screen devices in addition to Windows and Windows Phone.
Exactly what this next version of Windows, which internally has the code name Threshold, will be called when it is released to the public is still something of a mystery. The "Windows OneCore" reference could suggest that Microsoft may launch the next version of the OS as "Windows One", much like how they named the third version of the Xbox console the Xbox One.
What do you think Windows OneCore really means?
Source: Sawyer Anderson on LinkedIn , Microsoft Careers via @H0x0d
Get the Windows Central Newsletter
All the latest news, reviews, and guides for Windows and Xbox diehards.