Windows Phone 7.8 mainstream support ends September 9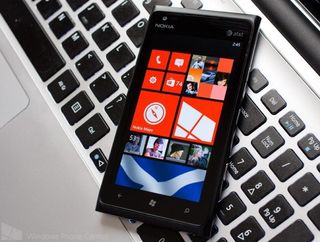 Microsoft has posted a reminder that Windows Phone 7.8 will lose its mainstream support on September 9 as part of a recently updated list of its software products that will see either their mainstream or extended support end in the next six months.
That means that after September 9, phones that have Windows Phone 7.8 won't be getting any more new operating system features or major performance improvements. However, those same phones will still receive free security updates for the next five years. Most people will likely purchase an all new phone with Windows Phone 8.1 installed rather than continuing to use their old device for the next five years.
The same list also shows that Windows 7, which is currently the most installed OS on PCs, will lose its own mainstream support on January 13, 2015. Extended support will end for that operating system on January 13, 2020.
Are you still using a Windows Phone 7.8 device and do you plan to trade up to a new Windows Phone 8.1 product in the near future?
Windows Central Newsletter
Get the best of Windows Central in your inbox, every day!
This is sad. I remember waiting outside a T-Mobile store for 1.5 hours for my HD7. Dat nostalgia.

Loved that phone, until 900 came out, and difference in screen quality and colors just killed me so I switched.
P.S. Was there any support at all? I didnt see no updates after the official 7.8 came out.

That was the first thing I was thinking about.. There wasn't..

Yes, 2 additional updates where released, version 7.10.8860 and version 7.10.8862.

Point is, nothing to be excited about

Actually, this article has no point to it at all. WP7.x hasn't been getting udpates for 1.5 years. Neither feature updates nor any type of performance update whatsoever. Nothing. Nada. MS officially stated that 7.8 would be the last update WP7.x devices get. We've known this since WP7.8 was released, so this is very old news. So. Is this article really 1.5 years late, or does the author not understand what MS' support lifecycle means (hint: it doesn't mean that supported devices will get updates during that time).

I still love the 900 hardware. One of the best looking WPs ever. And that Cyan! What happened to Cyan?

Yeah I really loved the design of Lumia 900 & 800 in cyan color than any other phone

I'm using my beautiful cyan 920 to type this comment.

i counter that lumia 800 is better size and fit for hand and pocket

Yeah, this was really a big joke from Microsoft back when many of us bought one of the flagships WPs (Lumia 900) just to know that the OS is out dated only after a few months...

Am still using my Titan and there never was any updates after 7.8

Loved my HD7, until I got my L521. Rinse and repeat when I got my 925.

You sound just like me! I've had the same exact phones!

EXACTLY!!!! I used to own a HD7. It's a great phone

I'm still using my HD7... waiting for a flagship (non-phablet) device with microSD. Sigh.

I think that Samsung ATIV S would categorize as flagship: 1GB RAM, 16GB internal memory, 4.7" 720p screen AND microSD-card slot. :)

I agree, if you want a flagship with microSD, go for the ATIV.

Yeah, true - I forgot to mention that. I was heavily tempted by the ATIV when it first came out... but Samsung's lack of updates and support turned me away. I used to be a big supporter of HTC but their phones were rather lame and they seem to have given up supporting WP.

You are really doing yourself an injustice I have no idea how you can really function with that thing. Do yourself a favor and do the minor off contract upgrade to the L521 $89 or even the 925 can be had very cheaply now days.

Yeah, I've thought about doing that a few times... but I don't see the point in buying a crippled device (low RAM, low onboard storage) when I have the money to spend on a top-end device. I never buy on-contract so I can buy any device, from any carrier, at any time. I just want the best device available, but I'm continually forced to compromise if I want one. Nothing in the 920/925/930/1020 range has microSD which is a dealbreaker. The 1320 and 1520 tick all the boxes, but for some reason Nokia decided to only release them as gigantic phablets. All I want is a top-end device, in the 4.3-5" range, with all the bells and whistles and microSD... I wanted the 1020 so badly when it was announced... but I couldn't believe a photo-dedicated device didn't have microSD. If it came out with microSD tomorrow I'd buy it in a heartbeat. Until then, I'll just keep waiting.

I just got my 1520. I absolutely LOVE it. I too was concerned about the size...and was really loving the 920. Hated to give it up. I have to say the 920. Is a joke to me now. This is by far the best phone I have ever owned. HD-7 ➡ Radar ➡ 920 ➡ 1520...the Radar was a joke of a phone. At any rate I am very happy about my swap.

I love my HD7... it'll be hard to let it go. Prior to 7.8 it received frequent updates, with a lot of features added long before the Nokia mobiles got them. Great phone... it's a shame HTC only offered the 8X which was only marginally better than the HD7. I would've bought it with microSD, but 16GB is woeful as I discovered on my HD7. I am tempted by the 1520, but damn that's a big mobile... I find it amusing when people are holding them up to their face to make calls - it's almost like seeing someone with a tablet pressed up against their face, or even taking photos with one! :P

Im in the same boat as you. I have a 900 :(

I'm still waiting for my sim card (hurry up T-Mobile!), but I received my Nokia Lumia 1520 a few days ago, FINALLY putting my Dell Venue Pro to rest. I made a quick video: http://youtu.be/0dJBYMwINlU

Forgot to mention, did anyone else have a problem with 7.8 on devices that used seven-eighter to get the update? Had to downgrade back to 7.5 because there were so many bugs. I'm assuming it's because it was never meant for the DVP.

Did you move your text messages when you migrated? I want the Lumia 1520 or the next latest and greatest Windows Phone (Fall 2014); but I need to know how to easily move said info from my Lumia 900.

You are a textbook example for this app! Check out "Transfer my Data" for Windows Phone http://www.windowsphone.com/s?appid=dc08943b-7b3d-4ee5-aa3c-30f1a826af02

Rats...does not appear to support Win7.8...yuk

It worked fine for me from 900 to 920

Well, I just looked for it from the given link and would not let me download, strange.

I haven't transferred anything yet: my new nano sim card is still in the mail. It was nice having the 7.8 update on the Dell Venue Pro at first. Over the course of a month, the bugs started appearing. Felt like a new phone when I first got the update. www.youtube.com/justin76pa

You can't move SMS. You will lose them when upgrading to a newer 8.x phone. That function was added with 8.0 if I recall correctly.

On WP7 you can move or copy them individually... not in bulk -_-

But 7.8 devices already aren't receiving any updates so what do the mean by not receiving mainstream updates?

+925 Even if Microsoft had released updates, most carriers ignored them. Hence, mainstream support effectively ended a loooong time ago.

My Lumia 710 with 7.8 still works fine, and I got that phone the day it came out. Of course, I had to manually update it to 7.8 because it's T-Mobile.

I do not understand waiting hours outside of a store to get a stupid phone. I like my lumia icon, but I wouldn't even think of waiting for more than a few minutes to get it. I ordered it online and I had to take it into a store to get the right sim card for it. Unfortunately they were unacceptably slow. It took at least 30 minutes to get a stupid sim card. At the end of the day its just a phone. It supliments my computer usage, but can't even come close to reaplcing it nor would I want it too. At 5" its just too small to be usefull for anything serious except in very short bursts. Even my 13" yoga pro 2 pushes my size requirements. I prefer my desktop with its 3 monitors 2x 24" 1080p and 1x27" 1440p.

Beecause it was 2010, I was in college, and I had nothing better to do than skip class, drive 1.5 hours, and wait 1.5 hours for a stupid phone. I'm not saying it was wise, but saying it did happen. Plus, I had been following Windows Phone 7 development for nearly a year and my Touch Pro2 had fallen out of a car the week before.

I remember my HTC HD7S on AT&T, got it the day after it launched (: LOVE IT, but beforehand I went to an AT&T Retailer they tried to talk me out of buying it before it was released extremely rudely... But the real AT&T store was nice about it.

Waited 1hr for my day one htc Mozart, was a good day

I mean does anybody even use Windows phone 7.8 now? No seriously that sounds like Ancient greece!

HTC HD7 is my morning alarm. Very soft and comforting, gradually ramping up the volume, unlike the 920 where it just goes instantly loud.

On my 820 it's a gradual volume increase using the Nokia clock sound for the alarm

Maybe so but the "slow coffee" alarm is pleasant enough.

Use the Microsoft alarm tone and it goes from soft to high gradually. I use it everyday. Ny preferred method of waking up

Have you tried 627.AM on your 920?

I do, my two year contract on my Lumia 800 ended in March this year. I've been waiting for the UK release of the 930 ever since! Looks like I have around 2 weeks of WP 7.8 remaining!

In windows phone today, Lumia 930,is optimum choise. Infact m waiting for 930,to emerge in India...

Of course we do! It's not like everyone can afford to switch phones each 12 or 24 months. I wish Microsoft at least push some system feature that would ease the transition to WP8.1. Something like full app/settings/SMS backup and so on... Anyway, yes I plan to move to WP8.1, but that is only going to happen in late 2015. I love my Lumia 800 to much to get rid of it...

I love the headphone jack pos'n on the 800

I use it. Bought it in may 2012. Looking for a new mid range phone which Microsoft doesn't seem to have plans for.

Yes, I do. I still have an hTC surround, and its is my main phone. I just don't have the urge to upgrade. Everything on my phone works smoothly.

I would still be using my HTC Titan if the apps I use were able to run on 7.8.

Ancient Greece Is amazing by the way:)

Almost as much as ancient Egypt

Until a little more than two months ago I used my first phone, a Lumia 900. Now that I have a 1520 the 900 is my my alarm clock.

My HTC Trophy has long been shelved. The one and only WP7 device on Verizon.

I still use my Trophy as a media player. WP8 / 8.1 is obviously worlds ahead of 7.8 but XBox Music is terrible. The Zune player on my Trophy still works great, I can still access some of my favorite music apps, and there's a built in FM radio.

The 920 (and others I assume) also have fm radio built in.

Yes, no phones to buy & no compelling reason to upgrade.

I'm still using my Samsung Omnia 7 and it's still ok but the lack of support for many new apps has really lowered the experience and now I'm just waiting for the new Lumia flagship to come out, hopefully with a "portable" screen size as IMO 6" phones are just ridiculous

There are still a few. At&t imposed the full 2year wait time with no early upgrade option. So late adopters of the 900 are going to be down to the wire on this one.

I have the 900 from Apr 2012. Two year contract is up. Still rocking it, still rocks. Almost got the 1520 but couldn't deal with the size. Just biding my time waiting for the Mclaren.


According to one the articles a few weeks back market share has fallen to nearly 15%

Lumia 710. It's my daily driver. I can't afford a new phone right now. I'll wait six months more or a year. By then, my 710 will be three years old.

The only WP users I know are 7.8 users. Although, they are looking forward to getting an iPhone this fall; I already did the switch when 5S came out. Got fed up with the BS treatment from MS on my Lumia 900.

I do. My Lumia 800 is still going strong. Especially like the small screensize (3,8"). And almost never a hiccup of WP7.8.

Yes I use a Lumia 710 with WP7.8 and I am thinking to replace it with Micromax Canvas Win W121

Never knew there was a 7.8

They never upgraded my Samsung focus to 7.8. Hmph. Kill it for all I care.

Flash it to the Rogers firmware and then you'll get the official 7.8 update with the firmware

Samsung never care Windows Phone. In Thailand, they don't push any update to ATIV S (including GDR 2 update). So, don't trust Samsung.

Really? GDR2 came to my unlocked Ativ S before anyone I know with Lumia's Samsung might not make much effort in WP, but they are very good at pushing updates

Sorry, my fault. Samsung Thailand never release GDR3 update to ATIV S.

Same with the omnia 7. My GF still uses that phone, tried countless times to get her to upgrade to my old 820!

Oanka how are you supposed to flash Samsung phones

There was ways of side-loading the upgrade. Some people even made tools that do it all for you.

Are there any new features or performance improvement for WP7.8 all these while anyway?

There hasn't been a single update since 7.8

There have been 2 updates since 7.8.

Man, I gotta say, I know how they handled WP7 -> WP8 was necessary, but I so sort of feel like they didn't do the early adopters right. 7.8 basically just received the resizable tiles of 8.0 and that's it. Heck, MS didn't even rebrand "Zune" to "Xbox Music" in 7.8. They could've done better.

Thank god they didn't rebrand Zune...literally the only thing keeping me from getting rid of my WP7 phones.

It would have literally just been the branding. Xbox Music is not the problem, it's just the apps.

Even then, Xbox Music still sounds retarded to me. Zune was better on every level, including the name. I'm glad they didn't change anything about it on WP7.

I disagree, I really liked Zune, but it makes sense to bring together all their entertainment properties under a single brand, especially one that already carries a lot of wait. I used Zune since 2007 and loved it, but I like what Xbox Music has to offer. I think it's good they have free cloud collection that syncs across your devices ad-supported streaming for non-Music Pass subscribers. It's cheaper and available on a wider range of devices and will soon have a locker service.

I hate ads. Plus it doesn't sync all your music through the cloud crap. Its a joke. Zune was better. Even visually.

Agreed. Half of my music doesn't sync with it because they don't have it in their "large" collection, and a lot of the stuff I do have, it syncs as completely different versions. Incredibly annoying. There's a reason so many people still use the Zune desktop program. It looks better than most everything out there, and it works better too.

You only great adds for music you don't own and the locker service will allow ALL of your music to be synced and streamed.

Yeah, they've been promising many new features for a long time. Funny thing is, they still have yet to bring back features that they previously removed, and they still need to fix a ton of existing problems. So when do you think they'll get around to that?

You know I have no way of knowing that. They've recently committed to bi-weekly updates of the service, and have been showing real interest in user feedback across their range of consumer products and services so hopefully sooner rather than later.

Nope I get ads everywhere on my Xbox music crap app. Its a no go for me. So I removed it from my viewing. And no matter how many times I try only about half of my music syncs through the stupid cloud. And if the cloud is something they want everyone to use and kill hood products off for it then it should be 100% free for any part of it. Arg.

Unless you pay for a music pass, streaming in all forms is ad-supported. What I meant was playing music you own locally doesn't have ads, I've tested it. So if you had you music stored on your OneDrive and it's synced across your devices, you get add free streaming. Automatic metadata retrieval is pretty crappy and it's annoying it doesn't actually update the file metadata, I agree, that while thing can use some work.

Idk where you're hearing ads at on XBM

Still no autoplaylists, song rating is gone, wireless syncing is gone, and performance is still well below sub-par. Sure, cloud syncing is nice - but the app has never been good enough to make it worth while to use. I've a ton of music, both cloud and local - Zune was always incredibly quick. The same cannot be said about Xbox Music.. it doesn't even come remotely close. Xbox Music is a flop in so many ways.

I'm not saying those things are incorrect, just that it's ridiculous to bash it and say it would have been better if they kept Zune. Had they kept Zune, they would have likely done the same stuff. Overall, the Zune software was better than the current XBM apps, it's missing a ton of features in comparison, but with the cloud sync and locker service, your collection will be more accessible than it ever was with Zune.

It would have been better, because they could have just added features rather than stepping way back and starting almost from scratch again. The fact is - they've wasted countless hours just to get back features from before. And the actual new features are completely half-assed. Also, you really need to stop mentioning this music locker - it's likely a long ways away still, while Google's music service has had it for quite a while now. It's not at all something you can take Xbox Music's side with. It doesn't exist yet, and once it does, it will likely be half-assed as well. Look at any other music player on other platforms. Anything is better than XBM. All they're doing is playing catch-up. With Zune, they were already ahead, and being MS, they naturally decided scrapping it was a good plan. Bashing XBM and MS because of all of this is as reasonable as I can be. They've made some really dumb decisions - but this Zune/XMB stuff has had the biggest impact on mine and many other's experiences, and in my eyes, it was their dumbest decisions yet. It's almost like they don't have anyone on their teams who actually listen to a lot of music and really care to have a great music player on their mobile device.

MSFT didn't push any update to WP7 since the 7.8 update anyway ( apart from 2 update that were about minor bug fixes ). So this article brings nothing new ....

I thought they killed the support for it when 8.0 Came out

8.0 and 7.8 came out on similar dates

I remember people saying Mango was going to be the savior of the platform. I never believed it. I remember writing an article on windowsphonevip.com saying we were still a year behind.

But mango brought us closer but I agree.

Mango was more like a lemon

Mango was a step forward nonetheless may not of got WP 98% market share but it was a substantial upgrade for the OS as a whole. On another note, I like lemonade sweeter the better though lol

The Samsung focus was a tremendous device. 90% of all first Gen Windows Phones sold were Focus models. Awesomeness from years past. Many games will only run on a 480x800 resolution screen. So they have a use for music and gaming.

Well it was a good run but with the endless barrage of budget phones they keep pushing out, everyone should be able to afford to get a WP 8/8.1 device. I'm just waiting on that Lumia 1525 or McLaren for T-Mobile baby.

The lumia 900 on the photo wasn't used for a long time with 74 updates waiting and collecting dust

There were no further updates for 7.8 so who gives a @s#@, And as for windows 7, Well it will go the same way as XP and we will all have to upgrade, Now that is what I call control ;-)

Wasn't this codenamed "Mango"? I mean c'mon who the hell names thier OS "Mango"? LMAO

Mango was 7.5 you're wrong

Still sounds better than kitkat.

I'm still using a lumia 800 on WP 7.8. Just waiting on EE finally getting the 930, then it's upgrade time :-)

My wife loves her Lumia 800. Nothing new out there of similar size in the Windows phone lineup that has same features. She dropped it and cracked the screen a few days ago. She'd rather send it in for repair than upgrade to a newer Windows Phone that would force her into a larger handset.

This is crazy what are those 68 people still using it suppose to do? Go out and buy a new phone? Their phone should work for at least 5 years. I bet apple would never have done this. Android? May be they would but I'm not really sure. The rage!!!!

Ya we got the Nokia 900s the day they came out and felt pretty screwed over the sudden switch to 8 and no love given to us with 2 year contracts.

Hmm wpbench shows new wp7 versions on the way...

still using 7.8 for about 2 years now. my plan is upgrade to 630 :D but still saving....

GET DESTROYED WINDOWS PHONE 7

Woaw! Update the apps on that phone on the pic! Haha

Hahaha! Windows 7.8. A joke almost.

Many of the features are better than 8.1. We have a working music app, hardware keyboard support. and better integration with the OS (hubs), than having separate apps. you can stay with a buggy 8.1.

Currently using my old Lumia 800 again after I got robbed recently. Feels bad after using a 1020 for 5 months.

That is so unlucky. Hope you had insurance! Bet the Lumia 800 feels nice to hold again.

Sadly I bought it second hand so no insurance. But it's convenient to have all new contacts immediately synched with my old phone. And the award winning design of the N9 and the Lumia 800 is comfortable as no other phone ever

By now contracts should be up anyways and people should upgrade. Still feel burned by MS by shortly announcing WP8 right after the launch of the Lumia 900. They should have stopped that, but business is business.

Nokia needed to come up with something, it was less for Microsoft and more for them... Just to prove they had the chops and rightly so. Updates or no...

Still use my HTC Titan for occasional surfing and alarm clock

They need another Titan, Pilot style! #Titanfall =P

Or if you bought it from AT&T, it was never actually supported...

What I want to know is what kind of security updates could they get and would the carriers necessarily push them through? WP7 barely ever got ANY support, even those "fans" that are so vocal about it... Talk about wanting to spin gold from straw! @_@

This. Microsoft will probably meet their obligation to produce the updates as needed, but I doubt any carriers will test and deploy them at this point. How many phone models didn't even get 7.8 because carriers decided to block it?

I can't believe they are cutting support for win 7 so quick. It's not even that far after vista (I think). I bought a new laptop last year and it came with win 7.

wat. read again... windows PHONE 7.8

still using my 710... hoping i can get my hands on a unlocked 1520 in the next month... filthy Mexican vendors TT

Had an hd7, upgraded to 900, upgraded to a 920 and still using it. R.I.P. WP7/7.5/7.8 you will be kind of missed.

I never got WP 7.8 on my Trophy.
:(

consider yourself lucky my friend

What is this windows phone 7.8 you speak of? Lol

I just sold my l900 on Craigslist for 175 bux. A sucker born everyday.

There is support for 7.8? My L800 jumps with joy.

I have a Lumia 800 with 7.8 and a Lumia 520 with 8.1. Even though the 520 has all the latest features, in the area of usability my 800 is way better. The 800 with its single core even seems faster.

I will stick with my LG Optimus (Slider keyboard) until they come out with a new phone with a physical keyboard. Oh, they're not making anymore? Ok, no problem. In that case, I will keep using this one until it breaks, and get another used or old stock one. There were 5 windows phones, with keyboards. So I can switch to another type if i felt like it. Also, for people wondering why. 1) I don't use apps, so that's not an issue. 2) I don't really use the camera 3) I only make phone calls and send texts 4) i only play a few games, but not many so that's not a factor 5) the MUSIC hub is awesome, and is a replacement for my ZUNE and it works FINE, compared to all the issues i hear about with 8.1 6) the ME hub, and other hubs for PICTURES are still there so NO, i don't want to DOWNGRADE to 8.0, or 8.1 phone. no thanks MICROSOFT for 8.0/8.1, and THANKS for a GREAT 7.5/7.8 windows phone. i don't care if there aren't any more upgrades, there haven't been any in years anyways. later -1

Here here...we need some physical KB WP8.1 love. I have the LG Quantum with the physical keyboard but I always wished for an HTC 7 Pro (but wasn't going to switch to a CDMA carrier for it)

I had me a Lumia 800. Upgraded to the 520 with WP8. But wanted to head straight to WP8.1, so now using a Lumia 635 with the amazing yellow neon cover!

Before wp8 I didn't like wp7.8 my friend has it on a 710 I think its shit.wp became good because of wp8.

There were things better about 7 than 8, even including 8.1. The Zune music app was better than anything else Microsoft has tried and wifi syncing was really cool.

I agree with u on some level like the WhatsApp app is better cuz it has send audio but like when u feel both simultaneously which has the better ui and I apologize for sounding like an iOS freak but the apps are very limited

There's a Windows Phone 7!?!?!?

Yes, Windows Phone 7, then 7.5 and 7.8.

It's a shame LG never updated their models to 7.8

Uhm.. I've seen many Optimus 7's with 7.8. It's carrier dependent, not brand dependent.

*sigh* I remember being an early adopter with the Lumia 900 and getting riled up at postings about 7.8 release, then seeing leaked slides of post 7.8 updates that were planned. Obviously that never came to fruition. My 900 now has a second life as my Mom's phone.

My aunt has a lumia 900 that is pink. Is there any other pink windows phones out? Only pink phones I found was moto g, moto x, iphone 5c. I think she is going to switch to cricket since her contract ends this month. Any ideas? Posted via Windows Phone Central App

I have enjoyed my Lumia 900 these 2+ years. I upgraded to 7.8 when it was released. Because I allowed my son to use my upgrade I cannot upgrade until October 2014. I am considering full price for a Lumia 925 if I can find one around $200. I am really looking forward to WP 8.1.

My lumia 800 works well until one day i decided to try l720.. I have many regrets in this device honestly, unresponsive touch screen sometimes, yellowish hues on the photos, that my 800 didn't encounter. Too bad they ditched 7.8 , if they supported 7.8 like they support 8.0/8.1 nowadays, id still prefer my old 800..

Still using my 710 with 7.8. The smaller tiles with 7.8 are nice, but upgrading to 7.8 broke pretty much any and all notifications on my phone. Pretty much my only complaint about 7.8. Just waiting for MS to sell me an unlocked phone of their own making through their own online store...It seems like I might be waiting for a long while...

I had the same 710 with 7.8 (using the SevenEighter tool). I wish Microsoft could get out of the carrier controlled update blocking non-sense. I have a feeling T-Mobile will be blocking the 8.1 update from Lumia 521 users in an attempt to sell them Lumia 635 devices.

Have WP8 now but still use my 900 for Zune music....long live Zune!

+Optimus 7 Or does it not work this way?

My 900 would never upgrade to 7.8. I tried everything Nokia, AT&T, and people on forums told me to try and still got an error code every time I tried to install. In the end AT&T replaced it with a 920.

Win 7 will lose mainstream support in 2015? That seems a tad bit early, because maybe it's their normal life cycle.

M using wp720. Will be upgrading after 9 releaaes with complete hardware and features.

So when's 7.9 coming out? ; )

That was coming... Everyone started to sense that...

That means that after September 9, phones that have Windows Phone 7.8 won't be getting any more new operating system features or major performance improvements. LOOOOOOOOOOOOOOOOOOOOOOOOOOOOOOOOOOOOOOOOOOOOOOOOOOOOOOOOL! They must be joking. WP7.8 hasn't received ANY support ever since the 7.8 update. The OS has been dead in the water since then.

In other news, Lumia Cyan support was dropped today, before US carriers could get off their asses and actually release it to their customers......

People with Wp 7/7.8 devices should not worry. Just like Windows XP, as no more security fixes if your still using Windows XP, it still works, Applications still work. Games stll play.The web browser sill can view any sties with flash and adobe suport. I use XP 32bit in a VM to support old hardware (I have a perfectly working scanner that has NO 64bit support), that I only boot up in XP mode to scan paperwork/pictures or some really old programs that I use time to time. Besides the annoying "support for XP has ended", it works fine. 7.8 will contiune to work for many years but, over time app selection will start fading, then you need to decide if you want to upgrade if you want new features or apps. Crap, in the last year, I worked for companies that stil have NT 4.0 servers running old apps (that is not supported on Newer OS's)

I sold my omnia w to a fool nd bought a lumia 620

I miss my HTC Titan so much. Such a better looking (and thinner) phone than this 920. Why can't I have a new Titan with 8.1?

Does wp 7.8 still have Zune music player in it?

Yep - WP7 always had Zune, never that atrocity know as XBM.

Loved my 900. Thinking about getting another.

Still have my white Lumia 900 even after upgrading to 1020 & 1520 :-)

Lol did they release any update in last 1 year, they dint even care to fixs bugs of 7.8.

Euh? What bugs? (WP7.8 user for many years now)

Is that Acer S7 in the background?

No, they would have scrapped it in favor of the Windows 8 app, I'm certain as I've followed them for over a decade now. Anyway, I understand yours and everyone else's frustration. It's just not been as bad for me and I've been able to enjoy my music and use the apps without too many issues so my opinion of it isn't as negative, though I've done my fair share of complaining about things on Twitter.

7.8 is doing just fine. I'm not expecting any feature update. So its a dump notification.

I still use my old LG Quantum (with Telstra Room), and is the best phone I ever had, my daughter all the time lets it fall and still continues to give the battle, but wait for my carrier to bring 1520

Here widows phone 7.8 does not accept certain codes which are used to do/access certain functions/menus of the respective network e.g. Here we have mobile banking called ecocash by econet wireless Zimbabwe where by one use this code *151# to check your balance but on lumias with 7.8 it gives an error message 'session terminated' or 'unknown application'.

I have a 900 from AT&T that I'm replacing the digitizer on. I'm on Verizon now, would that phone get an update with no service? May be a dumb question, I forget what the 900 wad running anyway.

Still waiting for AT&T to bring the Samsung Focus and HTC Titan to 8.1. Any day now! LoLoL

Really disappointed to hear this.... I was once have L510, believing that those phone would be great because its OS.. but if microsoft goes this way, I really scared that wp 8 will be trash someday or may be soon..

I've got an LG Quantum with 7.8 on it. I got it in May 2011 and it was a brilliant phone. Upgraded to a Lumia 520 in May 2013 and it's brilliant too. Can't wait to upgrade to a 930 in 2015. I like to upgrade every two years or so. You have to give a device sons use right?

Hmm I will be switching to android for a change. Its was a good run with my still solid HTC Radar. 7.8 was fun :)

Love my HTC Radar(rooted)! I use it as a mp3 player :3 Zune ftw

I still occasionally use my factory unlocked att spec dvp especially when I travel to the US(but unfortunately it doesn't support sim toolkit which means its useless for knowroaming or roamly) but now that I have an icon there no need for it aside from running games that had ram optimization issues on newer devices. I found it odd that I thought I had downloaded 7.8 @ the time it came out but turned out to just be tango cause when i connected it to my pc it found the update a year after wp8 came out which I believe was supposed to be the last aside from nokia wp7 devices getting special extended support

Good ol' time. Never got to use 7.8 through, after 7.5 I went to 8.0. :)

Good that the last WP 7.8 device in our house was upgraded to Lumia 930 today :-)

I have a WP7.8 phone. I'll upgrade when I can financially swing it, but likely not sticking with Windows Phone. I'll keep my current LG Quantum as a travel backup, as well. It will be my "beater", if you will.

I fell in love with WP when I saw it the first time. Bought a 710 even though it didn't had bluetooth file sharing. I'm still stuck with it. I have to admit, I love ZUNE, FB integration and would love to keep this phone instead, It's my first! Waiting for LUMIA 730 :/

I'm still using my L800. Got it in 2012 on a horrible 3 year contract. Still using it and will be using it untill Canada finally gets something worth upgrading to. I have a feeling I'm going to be waiting a very long time as Canada never seems to get any of the new WPs.

RIP. To this day WP8 has not matched your buttery smoothnesS and responsiveness. You will be missed.
Just like my Focus Flash

Time to upgrade. Seriously...Windows Phone 7 users? You are missing out on a whole new world of awesome on WP8 and soon-to-be 8.1! Do it! ;)

I'll upgrade. Just not to WP again...

WELL SEEING AS EE/ORANGE NEVER BOTHER TO RELEASE 7.8 IT DOS'NT REALLY MATTER!!!!!! WARNING TO ANYONE WHO LIKES TO KEEP THEIR PHONE UP TO DATE STEER CLEAR OF EE.

Always buy sim free for this reason

My first WP was a Lumia 800. Great intro to the ecosystem.

I'm still using my Samsung Focus with the 7.8 update and I love the expandability with the micro sd slot all windows phones should have this.

Windows mobile 5-6.5 were the best. Even had native file manager and bluethooth hid!

I kind of miss those days with Windows Mobile. I still have 2 devices with it, HTC Fuze and E-TEN G500 (that one is broken though). Fuze is painfully slow with WM 6.5.3 cooled ROM but I had a blast using it. Had a ton of features that these phones now are getting. I got HTC HD2 and used WM on it until I upgraded it to WP7.5. I really like both and I wished they melded the two worlds together. The old OS (WinMo) was so flexible and it was basically Android before it was Android. I still play games on the Fuze from time to time. Still takes excellent pics in spite of 3mp camera. Had a dedicates button, as did a lot of WinMo phones had (even let you assign a button to do what you wanted to as I usually used it as a camera button). I think many people forget that WinMo was #2 globally before iPhone, and was right behind Nokia's Symbian OS. Ahhh the good ol' days...

I am still rocking my Samsung Focus with 7.8 custom ROM. End of this year, I will buy a new WP.

Still using my Optimus7, waiting for some new 8.1 phone release. A Lumia 830 would be perfect for me, but after months from the announcement of WP8.1 we just have two phones running it. We need more OEM and more choice, if they want us to keep using Windows Phone!

I still use my HTC Trophy to listen to Pipboy Radio and run a few apps

Im still using 7.8 on my 900. My contract ended in April but i have been waiting for a flag ship phone on AT&T.. Guess ill be using this thing until Novmeber

Lol we just finished upgrading our desktops to Windows 7

I still use my old Omnia7 ;)
And I will use it as long as I can... I'm sentimental ;)

I got my Lumia 900 day one and it's still in my hand. It's been a good phone. I still miss my universal search from WebOS but WP was the best option. I wish I had upgraded before my phone was stolen and all my text erased but live and learn. Holding out for the re-release of 1520 with 8.1 or the rumored 1525. I could honestly live with 7.8 for years more and be fine. It's like XP - not the latest but highly functional.

7.8 on my titan 2 never upgrading until it breaks. Zune player, Messaging/Facebook still fast

As long as they don't kill the Zune Pass support for my lumia 800, I'll be fine ... Posted via Windows Phone Central App

So the #Smartphonebetatest will finally be over. I, for one, am happily looking forward to ditching my Lumia 900 and walking away from the whole Windows Phone debacle. What an unsmartphone experience it has been.

That's like saying the original XBOX was crap therefore you're not going to get an Xbox One. They've come along way. Your old crap hardware and software isn't going to cut it.

The hardware was never the problem. The software, however, was a disappointment from the start. It lacked functionality that even Windows Mobile 6.5 and Symbian had.

Tech Crunch ran an article that links to an AdDuplex report that shows that 17% of WinPhone users are on 7.x. http://blog.adduplex.com/2014/06/adduplex-windows-phone-statistics.html That's 17% of their user base they can count on leaving the ecosystem and adopting a different platform.

Does that mean support for my Nokia 3210 runs out?

This is the vicious circle of the planned obsolescence.... :(

was there ever this thing we called "support" it's like the funniest article i've read this week. hahahahaha

It's time to bury the dead


Unfortunately, my jack-ass carrier (Verizon) never let us get the 7.8 update so I was stuck with 7.5. I wish the Developer's Preview Program had included WP7.

I have a Nokia Lumia 900. I traded my chinese phone for it, never looked back. The screen is million times better. The phone is a tank. I love it. Shame about the support. Gues I'll buy the 520 for WP8.1.