Windows Phone app carrier billing is now live in China, India and Brazil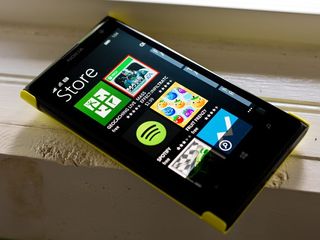 Owners of Windows Phone devices in China, India and Brazil can now pay for apps in their local Windows Phone Store via their wireless carrier instead of a credit or debit card.
In an announcement today, Microsoft stated:
This move will make it more likely for those folks to get Windows Phone apps. Indeed, Microsoft claims that 93 percent of residents in emerging markets don't have access to their own credit cards. There are now 81 carriers in 46 markets that can access and pay for apps in the Windows Phone Store via carrier billing, with a combined subscriber base of 2.6 billion. Microsoft says that 60% of Windows Phone paid app transactions are handled via carrier billing. It added, "All told we've seen an 87 percent increase in monthly sales year-over-year."
Source: Microsoft (opens in new tab)
Windows Central Newsletter
Get the best of Windows Central in in your inbox, every day!
And that's rly awesome for us! AVANTE BRASIL HUEHEHEUHEHU

Dont make ali brazilians appear to be idiots

DeCarvanho, I am really proud to be brazillian. But if you think I'm being idiot with my comment extolling Brazil, I'm afraid that you are just another bobão. What about respect others comments and think before you answer? Thank you, you're welcome.

Se eu comprar um app, irei pagar somente o valor exibido ou ira cobrar taxas como os bancos?

Estás hablando brasileño? Porque la diferencia es mínimo a español. Interesante. Yo hablo English, Alemán, Español, y shqipe.

opdkaod mdak fnjafnjs ck!!! dadksdf??? foakfoakd?!?!?

It's "Portuguese"; there's no language called "Brazilian". :) And yes, it's *kinda* similar to Spanish.

It's Portuguese, not "brasileño". E sim é um pouco parecido hahaha

Não, senão viria escrito"preço x + impostos"

HU3 HU3 BR kk Bom saber que ainda tem brasileiros q não foram consumidos pela modinha galaxy e iphone kk :P

We are a great number. And , about WP , we are a growing number, there are lots of 930 still on sale from black Friday. This move in paying with telephone credit is awesome, most of market here is made with pre-paid phones

Yeah, it's great. Hopefully Vivo gets into the ship too. As it's the most used here in Brazil. But looking at how they don't care too much of Windows phones here, I think it will take a long time. :/
And for the growing number, yes, we are. I just convinced 5 friends of mine to buy a Lumia and gave one to my girlfriend, they just loved.

El stimata tromota bonn dien aa graaavo se..?? What exactly are ye all taking about..??

When will we have this in the middle east

It is already present in Egypt via Mobinil and in UAE via Etisalat and Du. You can check the available carriers that provide carrier billing for WP here :
http://msdn.microsoft.com/library/windows/apps/jj215902(v=vs.105).aspx

Thanks bro for the link
شكرًا

That's really big for China and India. Despite Indians insisting the world is falling because MixRadio has been sold, I think this announcement will move a lot more WP there.

If u know us Indians. Very few of us prefer to "buy" apps .. That lagdroid has painted a picture in everyones head that all apps should be free.. Dumb lagdroid.. :(

Well, that's the sad truth. But I'm pretty sure it's a good news for all my friends here with WPs but no credit cards! :D


That is something I'll never understand. When I purchased PowerAmp on Android, everyone went 'YOU BOUGHT THE APP!???!! THERE"S A FREE APK AVAILABLE!! ' Indians are just not ready to pay for intangible things. Music included.

I'm happy for you folks in India. You guys have been bitching for a long time. For example, people wanted a way to pay for Xbox music. Idk if carrier billing works for that, I kind of think not, but, you get my point.

Unfortunately there ain't Xbox music here in India

Don't care about Xbox music. But finally I have a way to buy moliplayer pro :D

Why wouldn't you wait a few weeks for VLC?

I'm already a part of the vlc beta. But it would take some time(probably 3-4 months atleast) to be perfect.

Few weeks? You're very optimistic

For the first time in 2 years of owning wp devices i checked the "top paid" section. My advice is to wait a bit longer.. With VLC and MXplayer in the store Moliplayer may reduce in price to say $ 0.99. ​ ​ ​

How..?? I toh just delete the .MoliPlayer File from the SD before watching a movie..!!

Hey Sahil doesn't the gaana.com app on WP allow song downloads?

How to download songs in ganaa on wp?

No you cannot. It only allows you to stream online and create your own playlist within app as far as I know.

Never bothered to use gaana. I use hassle-free MUSIC+ to get all the songs I need directly to my Music hub. http://www.windowsphone.com/en-us/store/app/music/96c1fcdd-3593-40d1-93c5-26e0448e5fdc

It's also available in Egypt and UAE with etisalat carrier

Greece also through Vodafone.

Nice, we need more carriers to support carrier billing for instance three in the UK still doesn't support carrier billing for windows phone. Shame network issues drove me away from O2, they support carrier billing for wp.

I have a credit card, but i like free stuff. MyAppFree does the job.

What about other carriers in India??

just give MS time, or you can vote it uservoice.

How do I pay with the carrier? When I try to pay there's no Carrier alternative

Are your region correct? I was forced to put in Original Region (BRAZIL) to find the Claro option.

No, its US. Thanks, é nois

indeed it is better move.but only when others networks provider also join it as no one change it for billing. why not providing net banking or simple debit card mestro payment support?I don't know cause that stop Microsoft to adopt it.

But only when others network provider also join what will happen? You truncated the phrase and I don't know what will happen then.

That's good, now let's hope more carriers to join.

What about MTN carrier in Nigeria?

Airtel Nigeria is likely to do this, MTN can be nonchalant sometimes.

Airtel have service in Nigeria?

Yeah great because I have PayPal money but they want to keep it because they want my credit card number. Why when I have PP funds? I do not use my credit card on internet and don't want USA govt spies knowing my details. So this idea is perfect 4 me.

bro, if us govt wanna spy on on you, they probably are doing it right now, you are not safe! unless you use vpn with tor services and also have no online record!!

True, I don't understand if its really paranoia in people or they probably are already doing something that scares them.

I hope it means that if I have enough credit on my phone I can purchase apps. Billing suggests a bill arrives at my door but I prefer prepay.

this is so awesome :ooo loved it!

i just noticed we're back to the good news mwhuahua

How about those in Afric(Nigeria) a, we need to make app purchases, MS don't leave out, give us something to be happy for, No denim No nothing

Microsoft needs to put their hand on Africa to, alot of folks here would like this feature, Africa is way off the road when it comes to having credit and debit cards, am in Uganda.

Yes they really need this, I wish Airtel will make it happen. Fellow naija

Switched to idea because of this. I hope thier network is good in Thane.

Does this means, in app purchases are also redirects to Microsoft's network carrier Payment gateway to purchase which provides transaction details which we don't get now with carrier purchases within apps?

Any info about Bangladeshi payment system?

I think I'll buy a SIM Card of Claro (Brazil) just to buy apps. :] My carrier don't have it.

Lol. Nice going. Too bad my phone supports only one SIM. But that's a really good idea!!

My phone support just one too. LOL

Which country variant is Rm 937-im-mea3

That is NOKIA Lumia 1520 for mea
mea = Middle East and Africa

Just because I moved from Claro (Brazil)... Hopefully Vivo will get this ability soon.

Don't have it on Vodafone India

Thanks Microsoft, as I promised I already purchased 82 apps and 12 premium features in 3 days to support the developers which I couldn't due to payment method. Well lets see when I hit the century and half in premium.

Well tell it, it wont matter as I font know you in person anyways

Nothing much, mate. I was relating "infinity" from your username with the number of apps you've purchased yet. I mean, at that rate it seemed to be like you'll be purchasing "infinite" number of apps. That's all. But then, the initial of your name brought a whole new story and the conversation went otherwise and I thought to quit.
BTW, how do you know me in person? XD
And nice to hear that you're from science stream as well!

Hey i meant I don't know you in person so i won't matter. So you are in science as wel I am PCM CS(Comp science python) and what's yours

Bingo! I used to be a PCM student (from CBSE) as well! Except the fact that I was having C++ in optional. Python hadn't made its way to the schools by the time I studied.
Currently doing B.Tech(CS) from UPTU.

Well, assuming you're Indian, not many people would know what "Zekrom" is... Do you?

Legendary Pokémon of Unnova region and my most favourite out of all followed by rayquaza with dragon ascent

Wow you know quite a bit. Do you have any account on SPPF?
....and you can probably guess what the first three letters in my username stand for, then?

R Z & K
Rayquaza , Zekrom , Kyogre(with or without blue orb depending on you) or only Rayquaza and kyogre. Yeah they can make a good duo as one is dragon and other is water with better control on ice

I tried to have but my mom said I will waste too much of time on this so as its my last school year I need to focus hard on studies(science stream)

And plus I have a great pokedex app called Qdex( available for WP) and so I read daily

Nope, Reshiram, Zekrom and Kyurem! ;)

YES! The comments section will have fewer "not everybody has a credit card" comments.

And it is true, mostly a 15 or 17 years old guy do not have credit card.

Debit card payment never worked for me.. It only accept credit card

Err..You mean the other way, right?

debit card works in india....i use debit card for purchasing apps..... but only class B bank branch debit card with CVC code works.and class B bank branches are available in big cities only.

Airtel/Vodafone need to support this carrier billing so we can make use of this. And wp popularity will surely go up :)

Am sure Africa will be a good spot!,alot of my friends here in Uganda would like to download store apps but lack credit cards,am lucky that I have a sister in Sweden who sends me gift card codes and so far bought over 10apps from the store.Microsoft should bring this with Airtel and MTN which have the biggest number of users.

I'd buy a lot of stuff this way

Waiting for Vodafone India to adopt this.

Really reallly awesome.... WP apps should now start to earn even more..

Indonesia allow carrier billing since years (Indosat, Telkomsel, XL)

Airtel plz give the option.

Carrier billing for Vodafone India please :((

only for billing ... how many of us switch to idea.. don't know if others..but definitely not me..that is my point to write(more carrier should join this)

Bring it to Africa please I have younger ones without Credit cards.

Can't wait. Applied for a new idea sim @ ₹10, just to buy apps. :D

Carrier billing for reliance India please.

Why not Airtel man? Its market share in India is highest with a value of 28.41%.

+620 on Airtel, what's up with this not being on Airtel? Does idea have an exclusive deal or what?

Yah maybe they are having some secret deal coz when i bought my 525 it came with free 2gb data from idea which was not of my use.

Ravi I'm not paranoid or scared. If they have my data and then are hacked then that's scary. Why take the chance? In Thailand many instances of data going astray.

Wtf-_-.idea!?it's a flop, bring in Vodafone for India

Got a new idea sim and bought my first windows phone app. And that is..... Windows Central. Lol...

Works on Lumia 830 bough from Fido (Rogers) in Canada

What about ivory coast (west Africa) for the carrier pay bill
Windows Central Newsletter
Thank you for signing up to Windows Central. You will receive a verification email shortly.
There was a problem. Please refresh the page and try again.