The issue with Windows Phone 7.8 Live Tiles could be more problematic than first assumed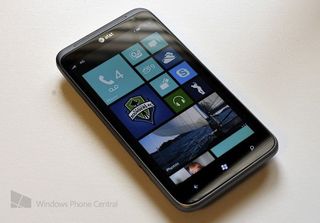 We've previously looked at a Live Tile issue on Windows Phone 7.8, but it seems as though the issue with the feature could be worse than we originally thought. Owners have complained that tiles are not updating correctly or are "bugging out" with massive amounts of data being utilised with consequences on the battery charge. This isn't good, especially when the Live Tiles are a major selling point of the OS.
According to Heathcliff, a well-known name in the Windows Phone homebrew community, the cause is on an OS level, not by resident developers. Three methods are available for apps to update Live Tiles, but two of the three options have been found to be bug-ridden or broken. Shell Tile Update was the only process found to be working correctly.
The first faulty method is known as a Shell Tile Scheduler, which is when an app retrieves an URL and displays the images on the tile. The second method is known as HTTP Notification Channel. This follows a similar path as the scheduler, but goes through Microsoft's notification servers.
Heathcliff notes that the second method listed is completely useless and is even shocked to learn it even passed quality assurance testing. We'll be looking at developers to take bug reports from users seriously when it comes to issues such as faulty Live Tiles. There's another problem with these rogue tiles - not all apps using the above methods will break, making it difficult to locate affected apps.
Heathcliff recommends consumers to be aware of any Live Tiles that may 'flicker' when pinned to the start screen, stating that it's a symptom of the app repeatedly attempting to updated and refresh the tile itself. Should an app be experiencing such behaviour, the best course of action is to un-pin it to prevent high data usage and battery drain.
Results from our recent poll
We've noticed (along with other developers) that there's something wrong with Live Tiles on Windows Phone 7.8. Here's hoping that Microsoft follows these reports closely and takes a good look at issues highlighted by Heathcliff.
Have you experienced glitching Live Tiles and high data usage?
Source: WP7 Root Tools; via: Windows Phone Daily
Windows Central Newsletter
Get the best of Windows Central in in your inbox, every day!
Rich Edmonds was formerly a Senior Editor of PC hardware at Windows Central, covering everything related to PC components and NAS. He's been involved in technology for more than a decade and knows a thing or two about the magic inside a PC chassis. You can follow him on Twitter at @RichEdmonds.
I have no problems with my Samsung Focus S. The small to the biggest tile update

Did u use seven-eighter to update ur focus s?

I did for the Focus S and have yet to have any of the problems described by others

What???? WHATARE YOU SAYING???

My WhatsApp tile was broken the entire day today, it wouldn't display message count at all, but the toast notifications would come and go nicely... Resizing it several times helped (I've set it to small initially) but now that you mentioned flickering tiles, many of them on my start screen flickered several times when I pinned them. Damn! :(

My Whatsapp tile was broken on WP8 today for the first time since I've had my phone for 3 weeks... It has worked perfectly before today.

It seems to be okay tonight, I wonder if this was a whatsapp problem? I tried reinstalling,, repinning, rebooting etc and nothing worked.

My whatsapp was working fine last night (europe) then out of nowhere the tile wouldnt open the app anymore...it would show the transition then go back to the start screen. Tried restarting, unpinning, loading from app list..nothing. Now it's working after i reinstalling. Using Lumia 920

I've found un-pining and re-pining fixes the problem with almost all of my aps.

well..such an late update for the OS, just sometic changes.. and this is what they deliver.. no wonder market share is so poor..release 7.9 and fix this!!!!

easy pork chop. A majority of the users aren't even expriencing this problem. It could be a simple case of the "you're holding it wrong."

i think at the very least a large majority are experiencing this... :(

It's nice that it took MS 7 months to create this massive update (resizeable tiles, whoo) and didn't even manage to make it right :-/

Amazing Weather stopped working for me. Unpinning then repinning it seems to have worked for now. I've also seen the Baconit tile flicker a few times. And, some of my One Note documents are just a black square on the smallest size. Nothing too problematic, but it is annoying. I kind of expected to run into issues though, since I'm on a Samsung Focus that wasn't supposed to get the update anyway.

I have the OneNote problem with small tiles. Removing them and repinning them fixed it. I wonder if this problem is related to the slower start screen performance too?

Odd, the leaked 7.8 update that came out MONTHS ago via rom or cabupdate does not have these issues.

That's coz XDA Devs are awesome. I'm serious :)

I have the same ROM 7.8 form XDA and i didnt have many issues. When the "official" update came few days ago and some apps "updated" to fit little, and large tiles.. the problems began. mnay of my tiles i just live them "normal" size to avoid problems. This shouldnt be... but ir works for now.

Well obviously, that version is pre carriers. Once the carriers got it and "tested" it they inserted data gobbling bugs

Its a conspiracy; carriers put data hogging bug in, get more $

I suppose this is why TMo passed... :(

My Facebook tile flickers on wp8 , wonder if its broke too

Same here. Along with others.

Could be the reason Trophy update is not yet available. I'll wait to see what lies ahead and maybe upgrade to WP8 after MWC unveils a new Verizon device.

Finally got my three Live tiles to work. Accuweather wasnt working and went with the Nokia version and now works. Wp Central, I had to uninstall, re-install, etc. and finally is working. Engadget has always worked with no issues. I added Groupon and the updated Nokia Counters and those are working as well. Hope it stays that way.

I guess manufacturers who decided not to release this update ended being a blessing in disguise.

Why, because some live tiles don't update or because some experience increased data usage?

Microsoft could easily fix these issues, and guess what - the users of the oems that chose not to update will not get to experience 7.8 at all, still.

We'll see when and if Microsoft fixes these issues. As of now they've not even acknowleged it

And most people haven't even gotten the official notification for 7.8 anyway. I haven't here in Denver.


I don't even feel that WP8 Tiles update correctly on certain apps. Certainly not the way W8 does. Hopefully things get fixed soon.

Has Heathcliff done the same tests into WP8 live tiles/notifications? Interested to know if it differs.

Heres a problem why havent i got WP7.8 yet update yet dammit !

I think there is an overall issue with the MS notification server (or client code) that isn't exclusive to 7.8 .


"According to Heathcliff, a well-known name in the Windows Phone homebrew community, the cause is on an OS level, not by resident developers. Three methods are available for apps to update Live Tiles, but two of the three options have been found to be bug-ridden or broken. Shell Tile Update was the only process found to be working correctly."
Sorry to say he's wrong, the issue is with tiles which are not created locally but download the tile image from an external web server. When WP7.8 enters the error situation, it will stop downloading external images, even with ShellTile.Update

So what else will come in 7.9?

Hopefully an updated calendar with categories synchronization and some kind of excel version that at least makes it possible to go back to normal font after you changed it to bold... My windows mobile 6.5 used to be able to do this kind of stuff...

Maybe T-MO was right in not letting the update out...... Just saying!

And when Microsoft addresses the 'ssues', T-Mobile users still won't get the update. How is that right?

T-Mobile Deutschland hasn't even released 7.8

It's a weird thing. All of my tiles have been updated correctly and I have quite a few of them. Have not noticed weird behavior in data... Although some tiles do "flicker", the WPCentral app included. For what it's worth.

I've had about 3 tiles "break". But my start screen launches Applications slower than 7.5. I think its because there are more apps in my view coz of small tiles

Not seeing it on my 920.. Oh yeah it has wp8

So what else are you bragging with? Dope.

BBC mobile live tile stopped updating a while ago. Anything short of a hard reset won't work. Bit of a bummer really...

Heathcliff recommends consumers to be aware of any Live Tiles that may 'flicker' when pinned to the start screen, stating that it's a symptom of the app repeatedly attempting to updated and refresh the tile itself. Should an app be experiencing such behaviour, the best course of action is to un-pin it to prevent high data usage and battery drain. Not exactly. The 'flicker' of the app can be caused when the app is updating the tile when it's not visible, but it does not mean that it has anything to do with datausage. I always update my tiles on app exit, from local data.


It can't be a complete OS failure if "not all apps using the above methods will break" Obviously it is something about the apps or the backend servers. Plus I think WP8 suffers the same.

Stop complaining, I still haven't got my update to 7.8 from At&t. Who cares, everything works fine. Everyone needs speed! why? Slow down world.

Should we get off your lawn, too? ;-)

No issues on any of the 3 Windows phones ive upgraded fro freinds and Family All Lumias

The only live tile not working for me is that it just doesn't update. It is the Rowi paid app. It doesn't do anything at all. No flicker. Just shows a little bird.

Haven't noticed this on my 900.

I've updated three WPs to 7.8: two Samsung Focuses (Focii?) on Rogers and one LG Optimus 7 on Telus. None of them have shown any issues with live tiles; in fact, Facebook's live tile started working for my wife (LG) even though it never had before. All three phones have vastly different live tiles pinned to their respective start screens. I guess we got lucky?

On 7.8 here, Weather Live not updating, WPCentral not updating, but Newsy works...

Now it all making sense! My lumia 900 battery is draining so fast. This is not good at all.

Whatever the root cause, I hope MS fixes it. I see this as 100% their problem as all third party apps go through their code review.

Completely normal bat, tiles are behaving on l900 (one day)

Ha ha ha. We love Microsoft. They always have tons of surprises. We begged for an update. Well you got it.

Yes its all messed up now, damn you MS! Background tasks won't turn on and my news apps tiles don't update. ARG!

No tile issues with Samsung Focus S and 7.8

Sounds nasty... i cant say i've noticed any issues like this but then again i don't have my internet on all the time so i get slow tile updates anyway.
The only problem i've noticed with 7.8 is the slowness :( Launching anything from the start screen now takes FOREVER, it feels like Android its that sluggish :( Once the app is open its nice and speedy though.
They need to fix these issues! The 2 things Windows Phone brags about is its live tiles and its speed and they've broken them both :(

Big disappointment with slow response on start screen yes. I thought it was just me on my low processor Lumia 610, but it sounds it's affecting others too then. Can we shout louder about this, it's a real pain!

The slow app launches from the start screen is usually the fact that the UI now utilizes small, medium, and large tiles, with a few apps optimized to update their live tiles for all three sizes, making the task of rendering EVERY tile on the start screen more difficult. Of course, this bug was also seen in the pre-release versions of 7.8 so I'm betting that the problem is more complicated.

I resotred back to 7.5 because of slow app launching from start screen in 7.8. I have HTC HD7.

Is it worth asking how many of the users with problems got the official update and how many upgraded to 7.8 using the Cab install method?

If you update counters it will reset :( not cool

I'm having problems with Rowi's latest update for 7.8. I don't get the new doublewide tile or any new tile notifications. Looking at Rowi's Twitter posts, it seems like the issue is widespread, but for some reason doesn't impact everyone...

We have a app sending push notification, and faced an error with it. The notification xml seems to have changed slightly, one optional parameter we previously left blank must now be filled. The second in the call of "push_tile" function of the library of Rudy Huyn http://phpwindowsphonepush.codeplex.com/SourceControl/list/changesets . Now, it's filled, and the tile work on all WP.

Précision from the php Guy, the tag wp:Title must now be filled with something, whatever it's not used

My Lumia 710 has some weird live tile faults, nothing I could pin down until reading this article, makes sense

Big fault here, with my rss reader, Fuse (i don't blame the app). The live lile failed to show the number of new feeds and i've had a data consumption of 1+ gigs of data in about one week. I've unpinned Fuse's live tile + a couple more and now everything is good again.

I also had the fuse live tile and many subreddits pinned to start screen and Engadget and many news live tiles, it drained more than 1gb within a week :O

When will the damn 7.8 be available for HTC in the USA,!!!

Samsung Focus here has had a decrease in battery life since 7.8. A LOT.

Since the 7.8 update on my HTC Radar which I forced from Zune using disconnect-connect trick, several tiles have gone dead. But what bugs me most of all is the way the battery runs down so quickly now. Somebody adviced me to do hard reset because it worked for him - OMG I would hate to do a reset! MS, please fix this!

Today I found only 647mb is left out of my 2GB plan which was renewed a week back !! I was shocked ! As I barely used any net in that week but then I saw all the live tiles that I have pinned and then came across many posts of live tiles draining lots of data :(
So disappointed

I'm not paying witness to any of the announced WP7.8 bugs except for the slow app launch from the start screen bug which was already present in pre-release versions of 7.8. Still, I'm guessing that it has something to do with carriers testing and releasing the update, as I've updated my Lumia 710 on T-Mobile US with seveneighter.

Amazing weather and whatsapp doesn't update the live tiles repinning or rebooting fixes this problem but it's annoying to do that every now and then remaining all apps works fine, whatsapp should be fixed immediately coz I use it for msg with all my contacts

Yup data consumption has increased I've noticed that and also the battery drains too faster than before(7.5) I've assumed that's just me having the problem
May be we should get one more fine update

I am just glad I gotten a wp8 and don't have worry, wait or have these problems. :-D

Dude, you're a bad troll.

Hmm, are you sure this is that big of a problem. I have 10 Live Tiles (using Background Tasks) and another few push Live Tiles. Plus the OS tiles of course, and they all have been working fine since updating to 7.8 (the day it became available). Just checked and at 20 days into my cycle I am at 72MB, which is actually below average for me. They include; Weather Channel, USA Today, Fox News, Weave, Mehdoh, Urban Dictionary, Battery Meter, Network Dashboard, Clever-To-Do & Lists & Things.

No issues at all on my lumia 800. I'm a bit confused.

Other than the built in apps, ny live tiles almost never worked. On a Lumia 920. So yeah...

Switching off location services improves battery performance. But with 7.8 update I lost push notification for Viber!!

Of course. Translation tile from Microsoft. Don't put it on your screen, you'll be sorry.

Had same problem with tiles not updating, I seem to have fixed them by turning them all off leaving for a couple hours then back on and playing with resizing them all and seems to have fixed it but battery life has git worse for sure battery was 100% at 6am its now critical and ive only had 2 calls a handful of texts and not really had the screen on :'(

All my live tiles apart from WPcentral, Engadget and stock ones Stop Working/became static after the 7.8 update. After a hard reset the problems presisted. And my music+videos live tile dont work either....I have a LG Optimus 7 (carrier free) in Portugal.


well is says it all microsoft will fuckup your phone , so you can buy a phones 8 version


No problems with a Lumia 900

Anyone know of a weather app that uses the working shelltile.update method?

My live tiles are working just fine after updating to 7.8 using seven eighter on my HTC trophy. Battery lasts just as long and seeing no difference in data usage. The only thing on live titles I have noticed is the "flip" behavior. Some of them flip the new windows phone 8 way...the top of the tile leans back then does a fast flip and then the bottom of tile goes a little past and the stops. Some tiles just flip the 7.5 way and some flip a mix of both ways. No big deal but something I noticed. Anyone else see tiles do this?

So far most tiles work ok in Lumia 800. The only troublesome tile is Calendar. When in large size, it works normally. If reduced to normal size, any appointment that is tomorrow is marked on tile for today. E.g. if today is Friday, and appointment is on Saturday the large tile shows "Tomorrow". When in normal size, the tile shows "Fri" instead for the appointment.

Tiles are nor flickering when pinned to my start screen but since updating to 7.8 my HTC Radar c110e is now devouring 35-40 Megabytes every day for no real reason. My 1GB monthly data plan cannot sustain this nonsense. Is this Microsoft's idea of a sick joke? Broken tiles and a phone that devours data for no reason after an update from Microsoft. If so, my next phone will not be a Windows Phone. My contract is up for renewal in 2 months. MS need to get this sorted by then, otherwise I'm ditching Windows Phone for good.

I got battery improvement in WP7.8 L800, but some live tiles are not wroking.

Hi, im developing several APPs for Windows Phone and i do have also the same problems with two of my APPs. Since two weeks im facing this problem. Im happy that its not my fault ;-)

Do you think that this problem might be caused because people forced the update on their phones? Some people seem to have no problem and others do. That seems rather strange. I wonder if people who experience issues with their live tiles forced the update or not?

Whoa whoa whoa hold up, that's an AT&T HTC Titan II with WP7.8. I have one of those phones but it's still on WP7.5. I'm on a Mac and the connector app still says no updates. Official support list still doesn't mention the HTC Titan II. Is that a beacon of hope!?

my DVP is working fine. dell venue pro was force update via xda i had to download.

Most of my tiles work as they should exept Wp central's. Won't update since yesterday 13.39 on my Lumia 900 with WP 7.8.

All of my tiles work as they should exept WP central's. On my Lumia 900.

AccuWeather's live tile is the only live tile that doesn't work in my LG Optimus 7 after updating to WP 7.8. I've tried to resize it and to unpin and repin it, but it is useless. If I uninstall the app and install it again the problem is even worst. After reinstalling the app, if I pin it to the start screen, the tile only shows the logo of the app).


Not work Live Tiles in my Lumia 800 with 7.8. Accuweather, countdown and other are stopped. before work this, now NO :( Help!!!

No working Live Tiles: Accuweather Nokia Edition, Countdown, WPCentral, Weather, Weather View in my Lumia 800!!!! Help

No problems I've noticed. Forced update, Lumia 800 on Telus.


Focus S, used sever-eighter, no issues that bother me, one thing on live tiles, they behave differently depending on the size. As an example; the official FB app small tile no live update, medium tile - partial live update, Large tile- full update with your banner photo, since I never had small tiles before I have nothing to compare. Obvisiouly, developers implementation of live tile has a lot to do with this and the OS change did cause me to notice that tiles are updated differently than 7.5.... Not that is should be this way, however I can say I notice any difference on Med and Large tiles.... MS was a tad bit sloppy on the implementation of this.

I have been running 7.8 on my HTC Pro 7 for a week now with no issues. I used the disconnect trick to do the updates.
Windows Central Newsletter
Thank you for signing up to Windows Central. You will receive a verification email shortly.
There was a problem. Please refresh the page and try again.