Windows Phone logo for Facebook gets a remake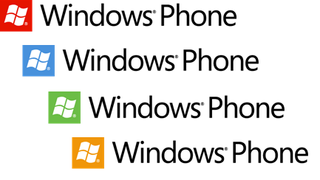 We've mentioned before that with "Mango", Microsoft is updating their logo for Windows Phone to the square version, enhanced by the various accent colors of the OS. The new logo received mixed reactions from you the last time with most agreeing it makes sense but that you still liked the old one better.
Well, now you can see it even more as Microsoft has changed the lil' icon for when you post to Facebook--you know, that tiny guy that tells you what service you posted from. While seemingly a minor detail, Facebook is a great place to spread the word about new technology and the new icon certainly has some pop to it. Clicking the link of course brings you to the Windows Phone Facebook page to learn more. Not bad.
Thanks, Loopyeyes and Nick L, for the tip
Daniel Rubino is the Editor-in-chief of Windows Central, head reviewer, podcast co-host, and analyst. He has been here covering Microsoft since 2007 when this site was called WMExperts (and later Windows Phone Central). His interests include Windows, Microsoft Surface, laptops, next-gen computing, and for some reason, watches. Before all this tech stuff, he worked on a Ph.D. in linguistics and ran the projectors at movie theaters, which has done absolutely nothing for his career.
I noticed that. Mango is close =)

it is exactly that which i need keep sharing get well soon quotes

I actually don't mind the square look, but why... oh why did they choose red???? Blue would've been far better, **** green or even "mango" colored would be far better than red.Sigh.

It really does stand out when scrolling through your news feed, i have 6 friends with WP7 devices and its easy to spot them with that red square... i wonder if that is why they did it.

My favorite color is red, so it works for me. I think far too many things use blue, maybe they went red to really pop and grab your eye. Green is too associated with Google I think. heh

Just gave it a try, nice. Too bad they don't allow "posted from Windows Phone 7" when use post to Twitter.

Surprised they used red for facebook, figured they would use the blue variant

It does seem more appropriate to stand out and be seen, rather blending in with the rest of Facebook's theme.

Windows phone could easily send the Accent Colour data/name to Facebook as well as the Facebook status update your writing, then the Facebook website could select the right colour for each person.That would be pretty funky - I hope they do it!

So I'm the only one who likes the red?Now does this change show for everyone or just if you're running Mango (I will answer my own question in just a second)EDIT: yes

LOVE THE RED!!! woot! gona blend in nice with my RED theam :)

I assumed the red was the 'Mango' color, and theoretically major releases could get a new color. Original was Green, Mango is Red, and Perhaps Apollo will be blue?

I like it, but I liked green better, it was also standing out.

I noticed this morning on my posts and was impressed. Now my friends can keep commenting on my use of WP7.

Now if only the integration would work like an official client and show all status updates. Like it is now, I can see only most updates and the people that changed their privacy (the ones whos status I can't see) also don't have all pictures in the picture hub. (I guess it's only the folders they show everyone)I'm back to using the client to see all updates and messages.Integration is only good for Twitter really. I'd love for both Twitter DMs and Facebook messages to land in the messages hub. :(

I see all my statuses just fine.

I agree on the DMs and Facebook private messaging. I complained to Xbox Support that the Facebook "app" for Xbox 360 didn't support private messaging. They said this was "by design." It seems like Facebook really keeps tight control over who can access the private messaging platform. I had always hoped that if anybody would get to use it, that Microsoft's investment in Facebook would mean they'd get to first.

not your own, other peoples. It doesn't show them if they changed their privacy settings. No idea when exactly it doesn't show them, all I know is that some people don't show up while they do fine in the client.

It's when people choose to not allow Facebook platform applications to access their data. It's a privacy setting. There's really nothing you can do about it except ask your friends to re-enable it. I only have a few friends who have it turned off, but it baffled me for the first few weeks I had Windows Phone.

They could treat WP as an official client. MS is all buddy with Facebook anyway, so they should use that and get me the perfect implementation. Right now, it's not. It's good for posting pictures and stuff but not actually for reading.Kinda the opposite of Twitter which is good for reading but not really for anything other than normal updates (since it uploads pictures to skydrive which you can't even view on the phone currently. At least I get an error when I try it)

that's what I meant I see the statuses, at least the ones of everyone I care about anyway.

hi,I'm running on 7.1(7720.68)I don't see the change I just see the Facebook logo only which was there from the beginningAm I missing something to do get the Windows Phone Red Icon on my wall posts

You get the Facebook logo if you're using the Facebook app.You get the Windows Phone logo if you're using the native Facebook integration in the people hub.

I just came here to give a tip about this. Glad to see I wasn't just going crazy and that it's happening OS-wide.

Finally, I was waiting for this last cosmetic change. The last tiny logo wasn't too much in the sense that it had some color gradient that looked terribly ugly. Now, we have the Mango-compliant red logo which I find terribly exciting - and it sure stands out among the Blackberry or iPhone posts ;)

I love the new red logo :)

I'm rear to by the shopper to observe all update and mail.
hilarious quotes || life status || miss you quotes || missing quotes

This is a professional lettering, wow, it is outstanding I'm alarmed in these facebook status right,I have launch it very useful, stare give confidence to you as soon as likely to facebook jokes inform your works! we will always carry on.

as I can do to make me appears the red icon when posting on Facebook from my nokia 800 Lumia

It doesn't show up on my end. The only thing that shows up is the "via Windows Phone" but it isn't accompanied by any logo.