Windows Phones proving valuable for NYPD officers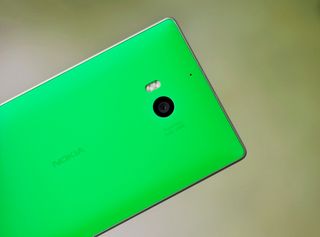 It looks like the New York City Police Department's plan to deploy Windows Phones to all 36,000 officers has paid off. According to a new report, using the smartphones has helped the NYPD shave critical time off of its average response times.
From NYDailyNews:
And the Windows Phones in use are seeing a lot of interaction from officers. For some perspective, the report notes that on one day alone, around 7,000 officers used their smartphones to click on more than 29,000 911 alerts and run 26,000 investigative queries.
Dan Thorp-Lancaster is the former Editor-in-Chief of Windows Central. He began working with Windows Central, Android Central, and iMore as a news writer in 2014 and is obsessed with tech of all sorts. You can follow Dan on Twitter @DthorpL and Instagram @heyitsdtl.
It's cool that they are useful to them.

which OS they are running I mean 8.1 or 10 or any customized windows versions ?

I'm pretty sure it's 8.1 with a suite of custom apps.

It's Windows Phone, not Windows phone, so I guess (and also judging from the picture in the article) it is Windows Phone 8.1 that they use.

Definitely not buggy crashy windows 10

Why is that getting downvoted? Just about every app on 10 crashes constantly. It's a huge pain. Take off your rose colored glasses. It's ok to still like the platform while seeing its flaws.

Haha I love downvotes! I try to get the most ;) But clearly windows 10 is not ready, especially for businesses. We use them and have them as phones at work and everyone hates them. I personally have the 950 and think it's a good phone...but the OS is not finished yet. Iris scanner is a nice gimmick.

i use L730 windows 10 mobile for personal and work purpose... i am hating Windows 10 now... i want to go back to 8.1 but you can't get much support for 8.1 apps if you remain in it..... never thought to go for android ..... apps crashes like anything in 10..... battery backup is worst and i am no longer proudly able to say to android users that Windows phones doesn't require 1GB rams and higher batteries

Please more downvotes!! ;)

Amen, I like Windows but unless something changes I will not allow Windows 10 Mobile to be used in any critical uses like emergency work.

Not trying to be rosy, but my 950xl has zero instability on 10. Even pin.it, which crashed all the time on 8.1, has been super stable.

You can't lie about windows central crashing all the time though. Also, do you use your phone? I mean really though. Cortana crashes often during searches and commands. Had some issues with skype video calls. One handed mode isn't perfected (cant scroll to actual bottom of screen to select tiles or apps in list). Apart from that the OS works fine! I like my 950, I just wish the OS was finished/didnt crash often lol. Oh and you cant copy /paste certain text from certain apps.

I've never had Windows Central crash ever, running W10 now and it never misses a beat. Had a few battery issues that are OK now but very stable, using the official version.
Only issue I have is Cortana, I can't match the region with the correct english language zone so Cortana is a no go

Hahahaha now you're just lying hahaha good try though! Windows central never crashes LOL that's a good one!

Windows Central the beta version? Cortana crashes a lot for me on Lumia 950 XL though.

There is no non beta version. The only version is constantly in beta. Slowly getting updates regularly though. Hopefully they'll fix the constant crashing

Cortana crashing while doing a search is SOOOO anoying.

Hopefully it'll get updated!

Windows central crashes for me, not just it any app even outlook sometimes.... if you try to open some app and if it takes too long to open it crashes, example shareit, it never worked for windows10. if u do moderate to heavy use on any windows 10 app it definitely crashes at one point.

Well the point is lately the OS is pretty stable so if an app crashes it's probably because of the app itself. Old apps that were stable on 8.1 are now stable on 10 too, this is proof that the apps that are crashing are bugged and Windows Central is an example of these bugged apps.

Native apps crash too though so I do think it's down to the OS as well.

I don't know the few crash reports I receive from my apps are always my fault lately due to something asynchronous not handled correctly. MS programmers can make mistakes too and since native apps have been remade from scratch that can be buggy too. A good comparison are 8.1 apps that were stable, if they didn't receive updates lately they should still be stable.

That's nice to hear. But why's the NYPD app available only in windows devices?

because it's the most secure non-iOS platform out there?

What do you mean by 'secure?' (Best encrption? Susceptability to viruses? Targetted by malware? Inability of hackers to gain access to a locked phone's data?)

Because the NYPD deployed Windows Phone to its officers on an enterprise scale.

They make extensive use of live tiles

It would be cool if they could get phones with Continuum so they can dock them in their vehicles and get rid of the lap tops most carry.

That's not a bad idea. But I think they would need something a bit more powerful. Because have you ever seen how many things officers have open?

Well, those might be very lightweight apps. That, and Continuum doesn't allow for true multitasking. Oh, and don't forget a Continuum replacement would basically mean a dock and a laptop (mouse, keyboard, monitor," so it might not be that different.

A better solution would be to get Surface 3 to all police officers. Posted via Surface Pro 4 or Microsoft Halo Phone

Open? Like donut box's , coke cans, coffee cups?

grain of hope in the Ocean of Batman vs Superman

Funny (or maybe sad) thing is the NYDailyNews article makes no mention of Windows Phone. Just says "smart phones"

They are iPhone-like tools to be exact...

Yes, agreed. I'm pretty sure they would write "iPhone" everywhere in headlines and article text if they had used those. I don't know if the lack of recognition for Microsoft is deliberate. Maybe there was an official announcement from the NYPD on a website and the journalists simply did not write their own story about it? I could imagine that the NYPD do not advertise outright what smartphone brand they are using. However, it was obvious in the article photo so the journalist could have mentioned that or done some research if they didn't recognise it.

No apps or games increases productivity. It's more or less feature phone.

No. It's a smartphone... Posted via the Windows Central App for Android

Probably they use custom made software for the intercom. Exchanging messages on twitter or snapchat isn't going to work in this case.

* "No apps or games" = hyperbolic nonsense
* Calling it a feature phone = not knowing what a feature phone is

I know what a feature phone is, they are phones that are still more successful, useful, and productive than Windows phones.

Ahhhh, so just hyperbolic nonsense then. Yay for you.

Hyperbolic? Even MS's own featurephones outsold their useless smartphones 7-to-1.

So you are applying your bias to create a false causality link with sales numbers? Apparently, others, including the NYPD have found use. I'm curious as to why you spend so much effort trying to convince people that something they find use with is actually useless. Seems a bit obsessed.

No Clash Royale. No Dunkin Donuts. I rest my case.

That's how you rest your case? OK, then.

No Dunkin Donuts.

How does that work for a policeman?

I think the police do have an app that is first person shooter. And every target is a minority...smh

Funny how people who don't devote their lives to violent crimes never end up in that situation.

A - false analysis since there are plenty if incidents that happen to innocent, never in trouble people.
B - we've kind of crossed over into the "not funny at all" realm

Dunkin Donuts comment was funny, then the thread went in another direction.

No. They have a suite of custom 911 apps that make extensive use of live tiles. There was a picture of their start screen with all the apps pinned to it, here a while back

What's closed source OS is for?

What model are they using?

It is the 640XL, specifically the RM-1063 VAR NAM US ATT NYPD SL variant.

640XL I believe they are using

Are the officers using them as personal devices too, or leaving them at the station, charging, when they go home?

Very unlikely they would have these things as personal devices, though they might have on-call officers take them home, in case of emergency.

While reading this article this app also crash on my L550.

I saw the phone in action. One of my kid's classmates mother is a sergant in the NYPD. She has a Lumia 950, running WM10, and it has a series of custom apps on the home screen. Very impressive. She was telling me that all her fellow officers had only good things to say about the phones, and that it was really helping them out.

This seems to be the exact type of entity MS is targeting for the future of windows phones, as opposed to the general consumer.

well if enterprise takes notice, it has potential to catch on the masses. like any business the end result is to gain customers.

So their next customer is SkyNet

I watch the show Blue Bloods all of the time. Next time I'll check to see if Danny and the other Reagans are using a Windows phone. Authenticity should always be observed ; )>

Actually wierd note if you watch CBS, most of the Cop Dramas have Windows phones as the default phones for shots.

So true though bb they obscure what it is

If Iiiiiiiii can <bum><bum> make it here I'll make it <bum><bum> anywhere

I guess the fact that there are so few distracting apps available helps the officers stay more focused on work.. ;-P

Guess they aren't going to get distracted by using apps. Just sayin.

Why windows? Just curious.
Windows Central Newsletter
Thank you for signing up to Windows Central. You will receive a verification email shortly.
There was a problem. Please refresh the page and try again.