Microsoft says people don't want Xbox VR — but I definitely do
So nobody is buying VR, but is that because they don't want it?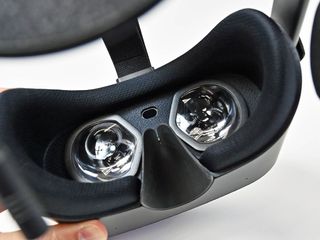 (Image credit: Windows Central)
Recently, Xbox head Phil Spencer said in an interview that VR isn't a focus for Microsoft's gaming arm, noting that "customers aren't asking for it," and indeed, the data suggests that. Mat Piscatella of the industry analyst group NPD has data from U.S. consumers that suggests VR spending is a "rounding error of a rounding error" in terms of volume. But why?
The data suggest that Phil Spencer is spot on with his assessment of VR gaming. Perhaps someday this market can develop, but it's been years and the overwhelming majority of games consumers just don't care. Rounding error of rounding error for games spending, tiny niche.The data suggest that Phil Spencer is spot on with his assessment of VR gaming. Perhaps someday this market can develop, but it's been years and the overwhelming majority of games consumers just don't care. Rounding error of rounding error for games spending, tiny niche.— Mat Piscatella (@MatPiscatella) November 26, 2019November 26, 2019
VR can be an incredible experience, but the barriers are numerous and in some ways, destructive. The tech just isn't there, but frustratingly, Microsoft is one of the few big companies that could potentially solve the issues. So, why don't they try?
Today's VR experience isn't great (or affordable)
Although there have been some significant leaps to try and solve some of the issues, VR remains this fractured thing that requires a fair bit of investment both in terms of research and money to get to grips with.
I have the cheapest of the cheap VR headsets, the original HP WMR headset, and the hardware isn't exactly amazing, although it was impressive for the price point at the time. Huge multiple cables are required to connect the thing up; wearing a bulky plastic thing on your face isn't exactly pleasant either. The strap around the back of your head can easily become uncomfortable over time, and it gets steamed up extremely easily, requiring broken sessions to keep it defogged. Not precisely the futuristic experience we were sold in The Matrix.
Of course, there are far better headsets available now, complete with wireless options and standalone configurations. It often still depends on how much you want to invest, though. Some require tracking beacons to be mounted and set-up wherever you want to play. Others require large amounts of floor space. And then you have Oculus VR, which is owned by Facebook, a company run by scumbags with questionable ethics when it comes to privacy.
And then, you simply have motion sickness to deal with, at least for some. While a lot of the games I enjoy on the HP WMR headset don't induce motion sickness and work well as sit-down experiences, such as Arizona Sunshine and Superhot VR, some games I would love to experience are dizzying in all the wrong ways, like Minecraft VR. Whether this is the fault of the game's design or limitations of modern technology, I simply don't know. Either way, I'm pretty sure Microsoft would be among the few companies with the knowhow and cash to solve these barriers to entry.
Why won't Microsoft step up more?
When Phil Spencer said Xbox customers aren't asking for VR, it certainly ruffled a few feathers on social media. There is a core of people who would at least like to see a VR option on Xbox, at least so that it can match Sony's investment on the PS4 side of things. I'm sure game developers building VR experiences would also like to see Xbox throw its hat in the ring too.
Obviously, Spencer didn't mean that nobody is asking for VR, but you need only look at how Microsoft has been investing in Xbox for an example of what the vast majority of customers have been asking for. People asked for more games and content, so Microsoft invested in several new studios. People asked for more powerful systems, and it's looking like Xbox's next-gen Scarlett consoles could be genuinely beastly. People asked for Microsoft to fix their gaming experiences on PC, so they brought Halo to Steam and split the gaming experience out of the god awful Microsoft Store into a separate app (which is actually good).
https://twitter.com/JezCorden/status/930958851029000192?s=20
Microsoft, like any platform, has to think about the future too. Attempting to build up a VR platform from scratch doesn't seem like a smart allocation of funds or expertise, considering the addressable audience on mobile devices via Project XCloud is far, far, far bigger, and already established.
It seems like more of a case of having "bigger fish to fry" than apathy towards VR. Microsoft has several other higher profile problems with Xbox to address right now, rather than running headlong into a "me too" VR pitch that consumers on other platforms aren't precisely going giddy over when you look at sales figures at least.
It's a bit of a shame
Despite knowing precisely why Microsoft doesn't invest more in this area, I can't help but feel disappointed about it. VR clearly has its place, both in gaming and utility. Microsoft's Mixed Reality team led by Alex Kipman has found success in its augmented reality HoloLens headset, which landed an extremely lucrative contract with the U.S. military last year, although investments on the plain old Windows Mixed Reality headset OS experiences have been a bit slow by comparison.
Microsoft is one of the few companies with the technical know-how to solve some of the issues with VR, from wirelessness, to motion sickness, ergonomics, and other things. Minecraft VR is an absolutely amazing experience, walking through my own Realm, connected to other devices, mining with your hands instead of with a cursor. It all just comes crashing down when I start feeling sick within five minutes. And no, I'm not going to take anti-sickness pills to play a game.
Rather than waiting for VR to become mainstream, Microsoft could be leading the charge instead, offering us an alternative to the potentially-untrustworthy Oculus platform, while supporting its Steam VR counterparts on Windows PC and Xbox. Alas, it doesn't look like it's meant to be.
Get the Windows Central Newsletter
All the latest news, reviews, and guides for Windows and Xbox diehards.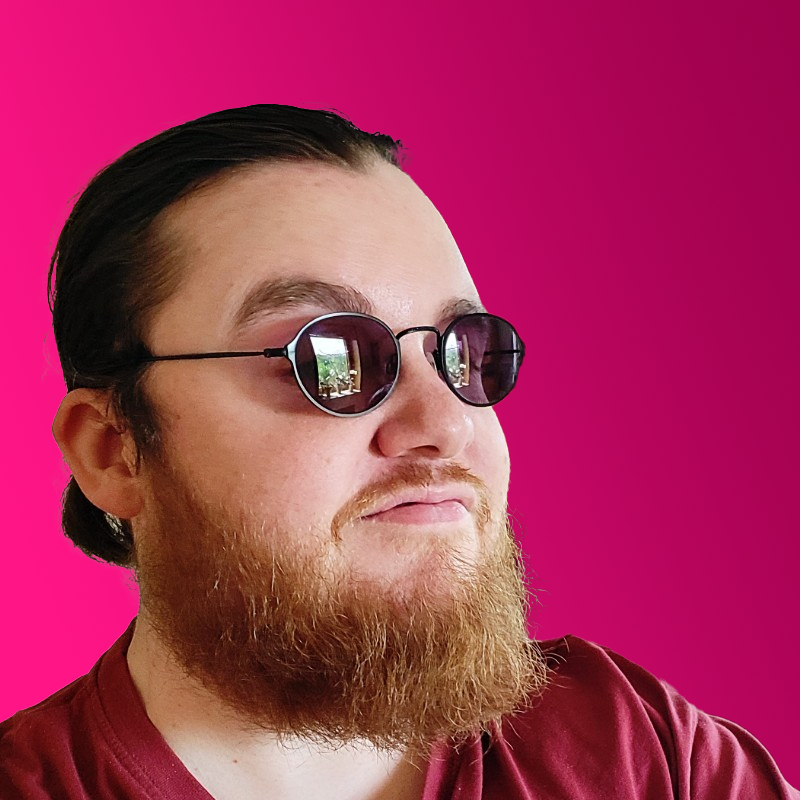 Jez Corden a Managing Editor at Windows Central, focusing primarily on all things Xbox and gaming. Jez is known for breaking exclusive news and analysis as relates to the Microsoft ecosystem while being powered by caffeine. Follow on Twitter @JezCorden and listen to his Xbox Two podcast, all about, you guessed it, Xbox!