We picked up a HP Windows Mixed Reality (WMR) Headset from Microsoft for me to review and trial, and while WMR is still firmly what I'd call an "early adopter" experience, I'm now a believer in the future of this paradigm, if Microsoft and its OEM partners can iron out the problems.
At this point, I have only used HoloLens, PlayStation VR, HP's WMR headset, Dell's Visor WMR headset, with a brief amount of time with Oculus Rift and the HTC Vive at various trade shows. Some of the issues I've had with HP's headset is more to do with their design choices, rather than Mixed Reality itself, but it shows that Microsoft still needs to take a firm grip over how OEMs build these experiences to ensure early adopters and regular consumers get a decent experience. Still, this is a great (and affordable) first attempt from HP.
HP WMR Headset Tech Specs
Displays: 1440 x 1440 per eye (2880 x 1440 combined), LCD, 90Hz
Field of view: 95 degrees
Sensors: Accelerometer, gyroscope, and proximity sensor
Audio: 3.5mm combo jack
Dimensions: 338.84 mm (W) x 176.02 mm (L) x 127.76 mm (H)
Weight: 834 grams
Connectivity: HDMI and USB 3.0
Price: $329 standlone, $449 with controllers
Design and comfort
The HP WMR headset sports a pretty standardized VR headset design, black with a front-heavy visor and an adjustable "halo" headband. The dial on the reverse of the headband is pervasive across the WMR line-up, including HoloLens, and can be turned to tighten or loosen the headband at will. Despite the adjustability of the headset, I still found it quite difficult to find a "perfect" position with this product, mainly due to the thick, stifling padding HP used on the visor itself.
While you can flip it upwards on a hinge, when in use the visor practically clings to your face. Given the autumnal temperatures here in Germany, condensation rapidly became an issue for me with this headset. To combat it, I had to position the headset in a way that it was angled away from my skin, to prevent the visor chamber from becoming steamed up. It was a constant source of frustration that I simply didn't have with other headsets, including Dell's Visor, which has large gaps to keep the air flowing. I could probably solve it by cutting gaps in the foam from HP's visor, but damaging an expensive product like this never seems like a good idea.
Once I found a position I could work with, I found the headset to be completely comfortable. It's the heaviest headset of the current lineup, at over 800 grams, but I never felt that this was an issue, even after a few hours of play time.
The headset comes with a socket for a HDMI and USB combo cable, as well as a jack for 3.5mm audio underneath. Both function well, although the sheer number of cables involved is a continued annoyance with VR in general. It made me yearn for HoloLens' completely wireless form factor, but this is ultimately a different, fully immersive experience that HoloLens isn't yet capable of.
Windows Mixed Reality experience
The HP WMR headset is pretty standard when it compares to other WMR headsets on the market. In terms of displays, it's beaten by Samsung, Dell, and ASUS, which sport higher per-eye resolution and fields of view. Indeed, you can "see" the black edges of the eyepieces with this headset quite easily, owing to its field of view, but it's not a large problem.
WMR is an experience still in its infancy, as such, I feel as though I've gone back in time with some aspects of the tech. For example, all the games I tested look as though they were plucked from a previous generation, with low res assets and textures, and the "quality" of the HP headset's display reminds me of when you look at monitors up closely, with large visible pixel edges. I'm not sure how they could have solved these problems at this early stage, but the resolution of games in WMR's "Ultra" configuration is a far cry from the Xbox One X's photorealistic 4K gaming capabilities. You're not here for the raw graphics, though, you're here for the experience.
Playing Arizona Sunshine, I completely forgot I was wearing a headset, and got fully immersed slaying zombies with the surprisingly capable WMR Motion Trackers (built by Microsoft, not HP). I did have some issues with the Motion Trackers, though, given the fact they use Bluetooth as their primary source of connectivity.
Initially, I couldn't get them to track inside games at all, making the experience virtually unusable. Installing the latest Bluetooth drivers for my laptop completely fixed my issues, but if you're a casual computer user, this is far from what I'd call an ideal scenario to be in. I feel as though WMR would have been better served using something proprietary like Xbox Wireless, bundled with a USB dongle, rather than Bluetooth, given how notoriously interference-prone it is.
Even with the Bluetooth updates, the WMR controllers judder and jiggle inside the experience, which is a little annoying, but not game-breakingly so. Hopefully it's something they can fix via firmware and software updates in the future. And that's really the thing with WMR, it's still early days, and you can certainly feel that aspect of it with the product.
For more details on my thoughts on today's version of Windows Mixed Reality itself, rather than this headset, head over here.
Final thoughts
Overall, though, the HP headset made me a believer in virtual reality as a method for delivering games. The tracking of the controllers (after updates) and the headset itself was rock solid, and immersive. And as someone who suffers from motion sickness incredibly easily, I was amazed that HP's headset made VR feel completely natural to me, in a way that felt spacious and inviting, rather than blinding and claustrophobic.
Pros:
Comfortable, functional design.
No motion sickness!
Immersive gaming experiences.
Cons:
Visor chamber can get steamed up easily.
Field of view isn't as wide as it could be.
Windows Mixed Reality has a long way to go as an OS experience.
You might not get a "premium" experience with this HP headset, like you might with Samsung's higher-res AMOLED displays, but I think at this early stage of WMR's development, it's probably smarter to jump in at the cheaper end for now, unless money is no object. HP's headset does the job for those who might be curious about the potential this format has for Microsoft and beyond.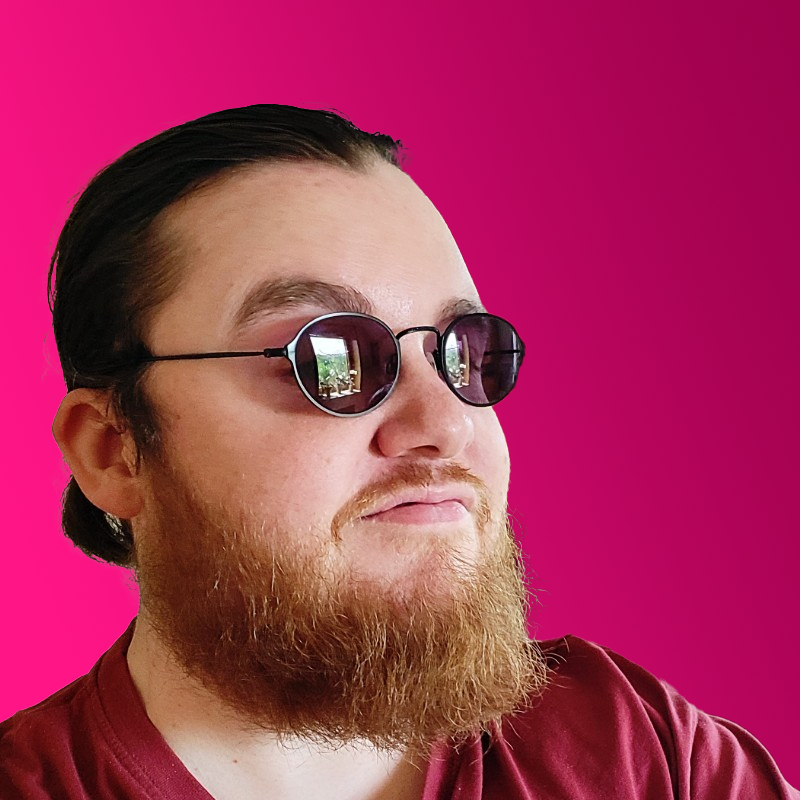 Jez Corden a Managing Editor at Windows Central, focusing primarily on all things Xbox and gaming. Jez is known for breaking exclusive news and analysis as relates to the Microsoft ecosystem while being powered by caffeine. Follow on Twitter @JezCorden and listen to his Xbox Two podcast, all about, you guessed it, Xbox!