'Xbox Game Pass Ultimate' may combine Game Pass and Xbox Live for cheaper
Microsoft may be gearing up to offer a sweet deal for Game Pass and Xbox Live fans.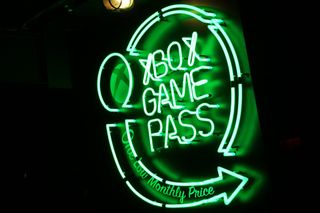 (Image credit: Windows Central)
Noted Microsoft leakster h0x0d has teased a potential upcoming addition for Xbox subscriptions, dubbed "Xbox Game Pass Ultimate."
If accurate, Xbox Game Pass Ultimate will combine both Xbox Live and Xbox Game Pass into a single subscription, for a little less than paying for both separately. h0x0d claims Xbox Game Pass Ultimate will cost $14.99 per month, as opposed to the $19.98 per month you'd have to pay to get Xbox Live and Xbox Game Pass separately on a month-by-month basis. There's no word yet on how much Xbox Game Pass Ultimate would cost on an annual basis.
https://twitter.com/h0x0d/status/1114159135048646657?s=20
The move makes total sense for Microsoft, given that Xbox Live is required for many titles in Xbox Game Pass, and the combined subscriptions are something fans have been requesting practically since day zero. It would make sense to unveil Xbox Game Pass Ultimate alongside the Xbox One S All-Digital Edition during April's Inside Xbox showcase. It would be the perfect combo for those seeking to save money on Xbox gaming, as we understand the discless All-Digital Edition will be the cheapest Xbox One console yet.
As with all rumors like this, it's smart to take it with a pinch of salt, but h0x0d's track record speaks for itself. We'll likely find out sooner, rather than later.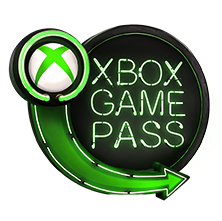 All you can play
(opens in new tab)
Xbox Game Pass 3 Month Code
More games than you can handle

Microsoft's Netflix-style subscription service serves over 100 varied titles for a monthly fee. From hit franchises to experimental indies, Xbox Game Pass has value for all.
Xbox accessories you'll love
Every one of these quality accessories is guaranteed to enhance your Xbox experience.
PowerA Enhanced Wired Controller for Xbox One (opens in new tab) ($20 at Amazon)
PowerA's take on the Xbox One controller is an attractive pickup for budget-conscious gamers that nails all the basics.
Talon PDP Xbox media remote (opens in new tab) ($20 at Amazon)
The Talon PDP Xbox media remote is great for watching shows on your console.
Xbox One S vertical stand (opens in new tab) ($10 at Amazon)
Stand your console upright with this accessory.
Jez Corden is a Senior Editor for Windows Central, focusing primarily on all things Xbox and gaming. Jez is known for breaking exclusive news and analysis as relates to the Microsoft ecosystem while being powered by caffeine. Follow on Twitter @JezCorden and listen to his Xbox Two podcast, all about, you guessed it, Xbox!
I'd buy that for a dollar!

Murphy, help me get my aim back!

I truly wish that MS does a performance update to this new one to at least rival the PS4's performance and making it a tru 1080p console, it will make sense to do so, and call it the Xbox One T or something like that. X > T > S > OG you know.

This gen is a little long in the tooth for updating performance wise. But there is coming what appears to be a 1080 focused console coming in 2020 codenamed Lockhart (Xbox Arcade).

Unnecessary, if you want extra power, get a One X. Another revision to the standard Xbox One a year before the next generation releases isn't financially viable.

I bought an Xbox one X this week so this might interest me for sure, but whoever wrote that article needs English lessons, "for cheaper" is really poor grammar indeed.

Stylistically maybe it's not ideal, but it's not incorrect grammar. Take liberties in titles for brevity and Google-fu.

What if I already have a few years of XBL stacked? Do I get that put into a credit if I buy this?

I hope so, I have some credit too

Now I'm slightly interested. I wish they would also come up with a subscription service for movies, and tv. Been wanting that since my original Zune subscription service. Or an all in one pass. Games, movies, & TV for say somewhere between $140 & $200 a year. Throw in about 10GB of OneDrive storage and I'm definitely sold.

This really isn't a super great deal. It's the same price as 1 year of Live ($60) and 1 year of Game Pass ($120) split into 12 monthly payments. ($15 * 12 = $180)

The math isn't adding up for me. A monthly subscription to Game Pass (GP) is $9.99. A six month GP subscription is $59.99 (actually more expensive than month to month by $0.05). A month of Xbox Live (XL) costs $9.99 a month, $24.99 for three months and $59.99 for a year. So, this Ultimate Pass is $14.99 a month. Definitely cheaper than $19.98 if you're going month to month. Got it. However, $14.99 is exactly the same price you would pay if you bought both of them separately for a whole year (GP twice for six months each and XL once). I always pay in advance and I always wait for a deal and get XL for $40-45. You want to get me to sign up, you need to drop it to something like $13.50 a month or give me a year of both for <$160. Make it a REAL deal, not just something that resembles a deal because you've repackaged it, but it actually costs the same or more than I'm already paying. Right now I'm not paying for GP because I don't have time to play the games I already own, but I could certainly be enticed for the right price.

Microsoft has always been pretty stupid when it comes to things like this. They act like most people can't do basic math. Microsoft should want to sell both and to do so, make it a deal if you purchase both for a year at the same time. You are the perfect case for somebody they want to buy both products. You are just on the cusp and a good deal would push you over the edge. However, you realize because you can do those math skills Microsoft thinks you can't that it really is not a deal and move on (no sale).

I have a question. Are there many people here who pay 10 bucks per month to play online?
When I read the title and this "Ultimate game pass". I thought it would be something like 12 bucks for one month and something like 120 bucks to get both for a whole year.

Not here, but you would be suprised (or maybe not surprised) how many people do. For some reason people will pass less, more often than pay one big cost that may be less in the end. This could either be from convenience or just laziness, I don't know. Some may just not have the funds for the big purchase.

In countries like Argentina it is really convenient a low monthly payment. It's just really expensive to pay for a whole year at once

I know someone who only get XBL certain times of the year. He has a busy life and games only casually. This could be helpful for someone who doesnt need to have a yearly subscription

Someone told me that you don't need PS+ to play online if you're a PSNow member. I didn't know that.
And when I thought about it, it makes sense. Game pass is only half a service for 10 $/month. You are only renting single player games. So you're actually renting something like SOT for 15 $ per month.

I had the wrong information and can't delete my comment.

Just to make clear it means if you're PSNow member, you don't need PS+ to play it's games online.
That was what I meant in my last comment.

Yeah, I originally mentioned that PS Now is $20 a month (which it is) but then I saw that it has discounted yearly prices (can be had for $99 yearly) so initially I said PS Now was more expensive, but technically it's not (although Game Pass sales still make it significantly cheaper than PS Now, I've paid less than $30 for six months of Game Pass)

I often see Game pass deals or sale prices. The 30 bucks for 6 months but also 1-2$ for one or two months. I've seen deals on one year subscription.
Just on the 11th there will be another deal with 3 months at 1$.
https://www.hotukdeals.com/deals/3-month-xbox-game-pass-or-1-month-xbox-... I'm guessing that these deals is a way to make people try the service. But it's been going on for quite some time. My questions are : 1) is the service really that popular with most gamers (including casuals), 2) if most of the people played a game like crackdown 3 (in development for years) using game pass that was bought at 1$ deals, won't they lose massive amount of money on it? How profitable will it be to make games?

Crackdown 3 isn't really an issue profit wise, as Microsoft is the Publisher, I think it's more important to ask how much third party developers are making, I have a suspicion that Microsoft will pay a developer a set amount to bring their game to Game Pass. I doubt it's a coincidence that a very large number of Game Pass games have also been Games with Gold.

I would think it depends more on the number times a game was downloaded. Maybe say they get 2-3 bucks per download (depending on the game and the initial deal) and since I don't think people download too many games a month that's how I think MS gets their money. But ofc you could be right, they just pay these teams some cash so that it's available in the service for a period. Ofc some devs will add a game to the service so that the franchise gets more visibility or to promote a sequel. We've seen that with GwG and PS+. But I'm sure studied the behaviour of gamers with GwG. They may see may not play much of the GwG games compared to other games, that's why I think it's more through the number of downloads. For months, I've been adding PS+ games to my library but I hardly play any of those. (Even though I recently finished an indie game but that represent less than 10% of the games I play) But I guess 3rd party studios will consider putting their games into the service once the game sells a lot less. Also I do think first party games are really important. If first party games don't bring in as much money as they spent to make them, then they might slowly slowly decrease the number of games or just try to rush games (dropping the quality in the process). That's what I'm worried for and that's why I don't want Sony to do the same thing with PSNow.
Windows Central Newsletter
Get the best of Windows Central in in your inbox, every day!
Thank you for signing up to Windows Central. You will receive a verification email shortly.
There was a problem. Please refresh the page and try again.