Xbox Live Gold prices are going up in several countries on June 20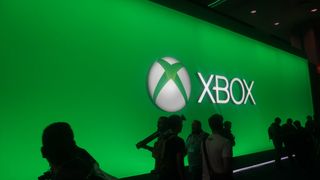 Six countries will see prices for Xbox Live Gold subscription go up starting June 20. They include Austria, Hungary, Israel, South Africa, Sweden, and Turkey.
Game Informer received a statement on the price jumps from a Microsoft spokesperson:
At the moment, the only specifics on the Xbox Live Gold price jump is for South Africa, which will see its monthly fee go up from R50 (about $3.25) to R159 (about $10.33), compared to the current U.S. price of $9.99 a month. The one-year subscription price in South Africa will soon be R979, or about $63, compared to the $59.99 annual price in the U.S.
Fair.. the four free games a month cost more

Well you know people, free gold multiplayer n it costs too much and all that. I always liked the idea of free multiplayer but that ofc hasnt happened. I'm not one to complain but there are people that can't afford a whole lot due to circumstances. Not too many that are honestly poor but they are out there.

. Sorry my WC app double posted x.x

Its a service thou, mined steam is free but that's beacuse they have to be, other wise people would just go to another service

I hear what your saying. However, on the flip side of things...if this is too expensive, then priorities should be the focus and not Xbox Live.

It's less that than a reflection of the turbulent exchange rates at the moment...I wonder if they would ever go back down, but even gas prices in the US have started to rise again for the summer. =[ Ugh, I'm at work...so boring lol =p
Windows 10 RULZZ yer FACE!!!

I doubt they will ever go back down.in canada, when they adjust the rates in response to exchange rates, they always go up, never down. Our dollar has been on par and even surpassed the US dollar in the last 2 years, but we never say a cut on anything...

It's moving towards the summer. Gas prices will always rise during the summer and drop during the winter.

Five free games to be exact this month as in India its slash dash free instead of costume quest 2 as that game never released here so just change region to India and download it also works for me while changing my region to us to get costume quest 2...also thank god gold prices isn't going up in India slowly it looks like India will be the cheapest for gold membership

Wow people really don't like looking on the bright side XD

It is 99TL (~33$) in Turkey. I should extend it while it is still cheap.

That's expensive. R979 is too costly for me. Can I stack subscriptions in advance?

You can stack up to 3 years last I checked. I did that a while back and coming up on renewal next year.

Thanks. Guess I'll stack it up month end. Wouldn't want to suffer because of fluctuating currencies. Posted from my Lumia 950XL

same hapens las feb in Mexico, but to be fair the exange rate went from 14.70 pesos per dolar to almost 19

Really random, I know, but does Microsoft sell XBL in Palestine? Just curious. Not trying to start a whole argument here Posted via the Windows Central App for Symbian

No, they don't sell subscriptions in fictional countries.

Kid above this wins asshat of the day award. Posted via the Windows Central App for Symbian

It was 18 TL in turkey, with this it's costs 30TL. What the ****

​usually I buy prepaid cards when they go on sale so I don't pay full price.

Do people really buy these at full price? It may vary by region, but I can always pick up a 12-month card for nearly half price.

Ive bought to many cards in the last 2 years including the xb1 day 1 card. Just this past few months ive bought 2 3 month cards on sale sad but true
Windows Central Newsletter
Get the best of Windows Central in in your inbox, every day!
Thank you for signing up to Windows Central. You will receive a verification email shortly.
There was a problem. Please refresh the page and try again.