Xbox's dedication to game preservation: FPS Boost and backward compatibility with Jason Ronald
Future-proofing the past.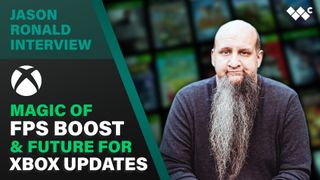 (Image credit: Windows Central)
The team at Xbox has been investing in backward compability in a way we've genuinely never seen before in the console space. Incredible features like FPS Boost and Auto HDR have introduced transformative opportunities for players to revisit some of their favorite Xbox One games. As someone who prefers the traditional console experience, it's been remarkable watching this suite of enhancements grow.
I recently had the pleasure of sitting down with Jason Ronald, the Director of Program Management for Xbox, to chat about the magic of FPS Boost, some new techniques that could potentially see more of your favorite games running better than ever before on your Xbox Series X|S, and the future of Xbox backward compatibility. Here are some incredible insights into exactly what it takes to add FPS Boost to a game and why the team at Xbox's dedication to video game preservation through a robust backward compatibility program is absolutely worth celebrating.
The current state of Xbox backward combability
Most backward compatible titles on Xbox Series X|S support Quick Resume as well as Auto HDR and nearly 100 Xbox One games have been given the gift of FPS Boost on Microsoft's current-gen consoles, meaning the frame rate has been increased. Key figures from Xbox's engineering and leadership teams have also declared their commitment to ensuring this platform delivers a "best in class" backward compatibility program. With thousands of games currently available to play from multiple generations, it's certainly hard to argue against Xbox's position as the market leader in backward compatibility, but this team continues to innovate in exciting ways.
The topics covered in our interview
How exactly does FPS Boost work with backward compatible titles on the Xbox Series X|S? - 1:00

Ronald breaks down what goes in to adding FPS Boost to a game on Xbox and the complexities of enhancing a title without touching the source code.

The new FPS Boost technique created for Dark Souls 3, how it differs from previous FPS boost titles, and whether or not this opens up new possibilities for future game enhancements. - 4:00

Ronald explains the technical wizardry that went in to bringing FPS Boost to Dark Souls 3 on Xbox Series X|S.

When it comes to enhancing new games, how does your team go about prioritizing which titles get the FPS Boost treatment? - 07:15

Ronald describes how the team decides which games get FPS Boost and explains Xbox's commitment to listening to community feedback.

Are you able to share any updates on the possibilities of FPS Boost for legacy backward compatibility titles from the Xbox 360 and original Xbox? - 08:55

Ronald details the team's current objectives when it comes to adding FPS Boost to games from the Xbox 360 and original Xbox generations.

Is there a chance titles like Fallout 76 could be updated to support FPS Boost while maintaining the Xbox One X enhancements? - 09:50

Ronald describes the complications involved with FPS Boost and Xbox One X enhancements and shares whether or not we could see some of these previously boosted titles updated.

What have been some of the biggest hurdles when it comes to adding FPS Boost to a game? - 11:03

Ronald explains how and why FPS Boost isn't nearly as straightforward as we assume it is and the biggest challenges his team faces with this upgrades.

Are there any other exciting backwards compatibility enhancements Xbox players can look forward to in the future? Is something like Resolution Boost on the table right now? - 12:08

Ronald reiterates the team's focus on delivering a best-in-class backward compatibility program and their plans for future enhancements.
Share your thoughts!
What are your thoughts on FPS Boost and the Xbox backward compatibility program? Are there any games or enhancements you want to see added? Let us know in the comment section below! And if you're looking for something new to play, check out our list of the best games on Xbox Game Pass.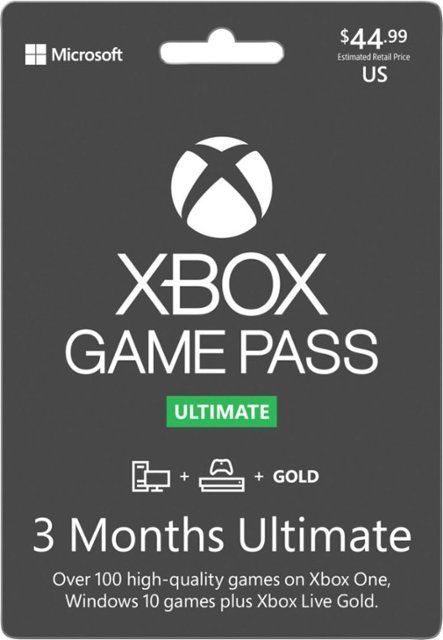 The best deal in gaming
(opens in new tab)
Hundreds of great games for one low monthly price.

With an ever-growing catalogue of impressive first and third-party tiles, Xbox Game Pass is a hard deal to ignore if you play on Xbox and PC. If you haven't tried the service so far, there's never been a better time.
Windows Central Newsletter
Get the best of Windows Central in in your inbox, every day!
Miles Dompier is a Freelance Video Producer for Windows Central, focusing on video content for Windows Central Gaming. In addition to writing or producing news, reviews, and gaming guides, Miles delivers fun, community-focused videos for the Windows Central Gaming YouTube channel. Miles also hosts Xbox Chaturdays every Saturday, which serves as the Windows Central Gaming weekly podcast.
Why don't developers just release games with unlocked frame rates then nobody would have to mess around with FPS boosts.

Clearly you are a game engine developer who has ever seen a line of code in their life.

Good interview Miles. I appreciate that you asked about future resolution enhancements. It feels like they lost the thread after the big push for One X enhanced titles. FPS Boost is amazing, but I'd like to see additional work on this too. To me, another "win" for the BC team would be to offer a platform-based post-process anti-aliasing option for certain older titles that are not resolution-enhanced. Not all titles need this, but there are some which would benefit a lot. This could introduce some blurring, but they could pair this with a subtle spatial upscale technique (like Fidelity FX) to restore apparent sharpness. This could greatly reduce "jaggies" and improve the presentation of certain games a great deal. Since it's all post-processing and can probably be done in hardware, it should be well within the current console specs to manage. If you think this is a good idea, perhaps you can ask him about it if you get another interview opportunity.

"Xbox's dedication to game preservation"* Unless those games, ironically, are Kinect games--one of Microsoft's unique contributions to gaming history that, unfortunately, they seem all to eager to not preserve. As the original Xbox One model has long ago been discontinued, and the Xbox One S replacement requires an also-discontinued adapter, and the Xbox Series consoles don't support the Kinect at all (not even as a webcam for Skype...), soon it will be almost impossible to play amazing Kinect games like Fantasia, Fru, and D4, forever. What a shame.
Windows Central Newsletter
Thank you for signing up to Windows Central. You will receive a verification email shortly.
There was a problem. Please refresh the page and try again.