Xiaomi said to be preparing a Mi 5 with Windows 10 Mobile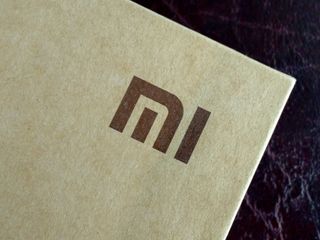 Chinese smartphone maker Xiaomi may be preparing to launch its first smartphone to run Windows 10 Mobile out of the box. The company will reportedly be producing a variant of its upcoming Mi5 handset that runs Microsoft's phone operating system.
From GizmoChina:
While this would be Xiaomi's first phone to run Windows 10 Mobile at launch, the company offers a tablet, the Mi Pad 2, that comes with Windows 10. There is also a Windows 10 Mobile ROM available for the Xiaomi Mi 4.
We'll know more when the Mi 5 is unveiled on Feb. 24.
Source: Anzhuo; Via: GizmoChina
Windows Central Newsletter
Get the best of Windows Central in in your inbox, every day!
How does this hardware compare to Lumias?

4gb ram and snapdragon 820 at midrange price most probably.. How do you think it compares?

Omg I think my Lumia 640 xl is fast with windows mobile 10 and has lower specs against Xiaomi.I'm so curious with 4GB ram and snapdragon 820 how fast can be

Well that's the next phone coming into my wo collection. As it's price will drop to low end midrange phones in less than 6months.

Well its been confirmed to be 1080 resolution. So it should run fine

Definetly beats all lumias in terms of performance if it has 4gb with 820

considering how windows runs on 1GB, ram would only make a difference in very few apps/games

Hmmm I think you are right and then difference between 1GB-4GB ram it will not be huge but the performance in windows phone when be very good and if you think the combination with 820 quad or octa (???) core....Well we have a winner.If it will have 5.7 display will be my next phone for sure
P.S.Dual boot ???

It's 5.3" Here's the specs (rumored, of course) from GSArena. Although, it does have a fingerprint reader, so Windows Hello onboard?

Yes, Windows Hello would make its debut on phone and fingerprint reader. You had a typo it's GSM Arena.

It should support Continuum. Hopefully, the MS Dock will work with it.

its about 40% faster than the 810 plus you get dx12 support (810 is dx11.2)

Definitely much less Loading, Resuming ...

3Gb minimum for continuum at/or that screen resolution, so...

Ahh waiting to see that happen *_*

And you will see that phone in my hands when it gets released..

Windows for mobile is dead

Nothing to do with hate. Its just reality. I LOVE my WP devices, but MS has effectively killed it and is now courting a new apple-shaped wife over the still alive corpse of their own platform as it lies in a pool of its own blood.

Microsoft is only killing ir shrinking the Lumia line to open space for OEM's

No, it's just not for the populace.

The plebes cannot understand the greatness of w10p.

Lumia series is almost dead but windows for phone won't die since it completes the entire windows ecosystem
Microsoft will be releasing only very few phones in future which will be mostly enterprise oriented

Nope it was in coma its back with this post

Really?OMG im using a ghost OS then...

Claire? (i picked a username for her) :)

This is epic https://m.youtube.com/watch?v=RIO1T0dcVL0&feature=youtu.be

If Redmi PRO 3 come with W10M too, it will be a good mid-range :)

Even the xiaomi mi4 with W10M would be nice as well...

Lets see what the price will be if/when it would be available outside China, meaning that it would need to be street legal.

It will be sold for the similar pricing in all the markets Xiaomi is present in, namely: China, India, Taiwan, Singapore, Malaysia, Philippines and Brazil

It will kill lumia 950/950 xl if it's reall....

Only in terms of performance brother.. 950xl beats other than that

Hard to kill that which is already dead.

Yeah yeah yeah....nice try fellah

Hah, no it wouldn't. It's not likely to be available as widely, I've not seen a Xiaomi device promoted by a US carrier before, so they might not go to the US, or even Europe. What they WILL do is give people in its ethnic demographic an option from a local OEM.

Unless I'm mistaken, the US carriers haven't bothered advertising the 950 either. So there's no real difference there.

Dude...xiaomi is the 3rd largest mobile phone seller in the world...! In china and India, they are a big deal...i think europe is a big marker for them too...This is huge...they usually push their hardware hard and this would really be great for windows fans who can't go for high price points for great hardware...xiaomi also supports their hardware quite well...
If this takes off and xiaomi sticks with their effort, windows 10 mobile will finally get the needed boost from a 3rd party vendor...

They need to sort out their licensing before going anywhere else....Plus they will have to address their margins as they made almost nothing in profit so they probably could not even pay the fees they should? But its better this way they can build the brand and when its there the price will not be so critical to expand

Specs on paper looks much better than 950 twins. And first to have a 820

Obviously better in terms of performance compared to xl

Specs are more than just the SOC. Think screen, camera, wireless charging, sd card, removable battery and so on. Hard to beat a 950/XL.

Well wireless charging isn't a major selling point either, its nice to have for some but other than that not really. And we don't know about the camera or battery on this thing.

Yes that is why i used the word 'performance' for reast the xl beats the mi5

Finally found my next windows phone

+735.
I skipped 950 because of design. I beleive this will be my next phone. Xiaomi and MS seems to have good relationship and I beleive their phones will have good support.

I actually prefer the 950's design and camera.. Mi5's design as per rumour n renders looks like a old 'samsung phone' n i hate the samsung design.. But those are still renders and cant be judged.. The specs are very interesting n tempting.. Ive waited 2 years for a better mid range phone and a upgrade for 720 and finally here it is, a huge a*s upgrade.. :P

Mee too using a 720 fed up of waiting for a proper mid range Lumia

Looks like I will be buying this
Fed up of waiting for a proper mid range Lumia around 20k
Microsoft is delaying everything
& mostly this mi5 even though flagship specs will be priced in mid range probably 20-25k

Its worth spending on this phone than on overpriced low specd 650.. But the camera wont be as pleasing as what lumias have

Windows mobile is alive!!!

Ufsss thanks bro, it thought I was using a ghost OS from previous comments, it scared me a little

I scroll to much to see this comment

Long live to Windows Mobile!

Ill buy it Posted via the Windows Central App for Android

Looks pretty good to me, want to see what price it comes in at

Unless its on Verizon, it's not gonna impact me

Move then to another carrier that don't use CDMA

Well you're gonna be the one missing out then. If it even goes on sale in the States it'll be a miracle.

Ooh.. I'd definitely buy this with Windows 10 Mobile if I had the money when it releases :P

U serious? U want it this cheap?

For that you would get a snapdragon 615 if it where android and snapdragon 200 for wp.

What happens to the alleged ultrasound fingerprint scanner? Does Win10Mo support that or will it be Coming Soon™?

Do you want what others have? Why do you need fingerprint scanner, when you have iris scanner?

This one wont have iris.. So its better to have fingerprint then not having anything

Thats the same question i have in my mind.. I think it wont be available. Cz we have no wp using fingerprint nor the os supports i think.. But who knows ms n xiaomi might have implemented fingerprint in the os secretly.

You are wrong. Windows hello also includes fingerprint sensors....

Windows 10 Mobile has Windows Hello which support a wide range of biometric login systems... Basically limitless options for logging in. Don't know where you got the idea it doesn't support it?

Windows hello is the biometric security system that includes iris authentication as well as fingerprint sensing...

But thats for pc.. Mobile version hasn't been upgraded support for fingerprint.. But ur point is right.. This will be having a figerprint support then if they upgrade the mobile version of win hello to support fingerprint

What? Windows Hello supports fingerprint scanners...

On desktops (with accessories) or laptops. We don't know if windows hello on W10M supports fingerprint scanners.

It does a fingerprint counts as a biometric unlocking system. Posted via the Windows Central App for Android

Windows phone is dead but windows 10 mobile no.

Vaio will be announcing a phone on thursday as well. Nice to see new phones appearing.

I will be surely buying this one then....

Awesome, will consider this for my next phone. Now if only the apps would start to flow..

Yes. I really like their Android phones, and if they offer the same quality for Win10, I am definietly buying it! Plus, they are more broadly avaiable in the world than MS products.

Vaio releasing their first w10mobile on February 4 th.. Waiting for that ❤..

It sounds like an excellent device. If windows 10 mobile got a phone that could compete with the LG V10 in the audio category i'd get it. Posted via the Windows Central App for Android

It is becoming clear that Microsoft's Win 10 Mobile strategy is, as with tablets and laptops, make the absolute best available and make sure other OEM's are making hardware that runs the OS too.

Very exciting. I love Xiaomi and Windows Phone! This will be definitely a striking winner!

Waiting for VAIO on feb. 4

The more companies that make a mobile phone that runs W10M the better.
Just need to get them in stores around the world to increase their visibility, then at least there would be more people curious about it. Mindshare first then market share. At least that's my theory. :)

A phone that could boot on W10m or MIUI is my dream phone. Reminds me the good old days with my glorious HTC HD2

Hey Joseph is Xiaomi having apps for w10 in development? Really want my band and rauter to be managed from my w10m

Micro SD card should be part of the w10m version.

Finger print scanner is much needed. Come on Microsoft its not all about iris scanning, we need options

PC mag just said the US Mobile is selling the Xiomi's in america. Don't know if thats old news or not. http://www.pcmag.com/article2/0,2817,2498615,00.asp https://www.usmobile.com/shop/product/56ae1afee4b00a5155de123e

This makes me think maybe Microsoft stopped releasing 200 models of phones a year to releasing like 3 a year so partners would see they arent excited about selling more Windows Phones and more excited about getting Windows 10 Mobile out the door? Maybe this might work...

I own the Xiaomi Mi4, and let's say it's the best camera I've used since my Lumia 1020. So for the Mi5, it should be as solid a device as the Nokia line, if not better Posted via the Windows Central App for Android

Guys (the ones who are harping about how good windows run even with 1 GB RAM): the difference of specs will not be evidetn for a normal smartphone usage. However, if it runs continuum (and there is no reason why it will not) then you will see real processing power of 820 and the 4 GB ram. Plus with all metal body, Mi5 is a cool looking phone in itself and so far the owner reviews of android version as positive too.

I hope Xiaomi would start porting some of their accessory apps such as Mi Fit, Yi Cam Remote, etc. Or yet, integrate MiBand to Microsoft Health. Posted via the Windows Central App for Android

Hopefully, this device will get the Android treatment and be released worldwide and unlocked. At the same price point as the Android version, it should garner more interest in the platform.
Windows Central Newsletter
Thank you for signing up to Windows Central. You will receive a verification email shortly.
There was a problem. Please refresh the page and try again.