YouTuber recreates Windows 10 hero image using After Effects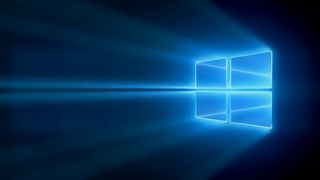 (Image credit: Microsoft)
Microsoft used smoke mirrors, colored filters and falling crystal dust to create the Windows 10 hero image for the desktop, but a YouTuber turned to his prowess with Adobe After Effects to recreate the magic.
While not identical, the background created by Khaos VFX is pretty similar to the one rolled out by Microsoft. If you're interested in downloading the image to use as the background on your Windows machine, head here. If you'd like to compare, here's the original version by Microsoft.
Also check out Microsoft's video showcasing the creation of the hero image for Windows 10:
Source: YouTube (Khaos VFX)
Impressive work. I just don't feel like putting it as my wallpaper tho

Why is this called a "hero" image? Will it save the day?

Yes, it shall engage in personal combat with, and narrowly defeat, the villan image rolling out shortly on Mac's El Capitan OS.

https://youtu.be/u4shmSooEyU

Hero image is a term in graphic design and web design: https://en.wikipedia.org/wiki/Hero_image

I don't like it. It looks cheap.

Great work from this individual. The final product looks great.

Now we have an option ! Windows 10 is all about options ... Right down to the wallpaper... And its great...
From needing windows to wanting windows to loving windows... I guess this brings us closer to the loving part.... :)

What do you mean? The wallpaper has always been an option..

Delusional fanboy alert. Take your meds on time dude.

Lol. How is this sort of sycophantic attitude even created?

I am not a delusional fan boy... The option I talked about was regarding the hero desktop wallpaper... You are to naive to think that one may not know about how to change the wallpaper... And the rest..the part about loving windows... Because when people love something then only things like this emerge...things like fan arts, song covers.. Fan fiction ..everything similar to these is a result of affection towards that piece of art(or some other thing) ... And i don't see a problem if one says that they love windows....

You also clearly love using the ellipsis...

You write... fan fiction... about... Windows... don't you?

I have read one in 9gag. So touching. About different versions of Windows. Try give it a read once.

May I have a link to that please?

It is a good point. People are just hating cause they have nothing better to do.

Great work..He's awesome!!

And Microsoft paid who knows for the wallpaper. Hilarious. I knew at some point someone would recreate the same wallpaper with less work and adobe software

That's the deference, Microsoft paid someone for the idea but this dude just copied it. Its easy to copy but much harder to create an idea.

He stole the idea to make it look better. I love it more than the hero image.

Microsoft also paid for the marketing video. Which was shown and view on tons of tech websites. It was more than MS paying for a simple wallpaper.

@tehhunter:
The Video how the guy worked in After Effects was quite interesting. His recreated wallpaper looks nice considering perspective and lighting, but the particle effects aren't nowhere near as fine as in the original.
The end result proves Microsoft's point to me, that using the "real deal", for example crystal particles, was the right way to go.
(Maybe they even tried themselves to make it in CGI beforehand and were not pleased with the result.)

Tell that to people who do practical effects in movies that it's pointless when some youtuber can just"recreate" them.

Hilarious that you can't see how pointless is your comment.

The guy worked on Tron and Oblivion! He's a big deal apparently. ;)

He copied an existing image. It shows his ability to use Adobe After Effects, nothing else, no actual creativity there. He would have to create something else from scratch. Perhaps he's capable of that, too, but he did not show that in this case. It's like the guy who recreated parts of iOS7 in MS Word.

It's a nice pic indeed. But i prefer some ass or tits on my wallpaper :-)

It's just too bad you won't get to see any in real life :)

I read the live tile "Youtube recreates Windows 10.... Mobile app?" and was like WTF? And then I opened the app -_-!
Anyway, splendid work indeed!

It's easier to create something that's already done. The digital one lacks the tiny fine details of the original though.

Well, it's missing the smoke. That's what makes the original wallpaper for me.

The smoke, the suspended particles and the feeling that the window has two sides.

Yea I made this my Lock screen a few days ago.

Window edges are missing sharpness, its more roundish...yes the smoke element as well. But anyways its quite impressive, considering the amount of creativity n effort went into the original image.

Not as good as the original but it will do until Microsoft releases theirs.

Microsoft will adopt him :)

New background on my Icon! Thanks!

The Microsoft version, that is, it's brighter.

What´s the point in recreating it? Of course you can do it... But it´ll never replace the unique moment of taking a picture!

is there original in higher resolution (FHD) ?

...impressive. And... he play LOL xD

background music is so awesome made it my phone ringtone on W10 mobile build 10149

Beautiful hero wallpaper and recreation. Brilliant stuff

Once again proving it's not about expense. Just like landing on the moon, msft does it just because they can.

Uhh... Is there somewhere a larger version of the Original to be found? 850 x 478 isn't exactly a Desktop Background Size I'd consider even downloading >_>

I suspect larger versions in HD resolutions will be available in the next Windows 10 Insider build

Nah, I don't think it will be available in HD sizes until the public release of W10.

i don't find this wallpaper interesting at all, at least not in this low quality copy, for all the fuss around it I'm expecting it to look magical at least

The Wallpaper by Microsoft seems a lot better. Is it possible to download it right now?

I prefer the photograph to the cg one, but then I seem to prefer practical effects to cg ones as well

For all YouTube users!!!! The best and most complete youtube video downloader app https://www.windowsphone.com/en-us/store/app/video-downloader-hd-for-you...

Thank you for posting this. I was just asking for this image in the forums...and now I've found it. Thank you again :)

Why he rounded that edges? Looks bad

But I want this to be a living image on the desktop (similar to some Bing home pages), not static.

Should have recreated the image withTardis instead of the windows logo. Missed opportunity.

Hello ! I have made an colorized variation of it http://postimg.org/image/w3eg54x9f/

The imitation doesn't have the organic feel of the original since the original is a photograph.
Windows Central Newsletter
Thank you for signing up to Windows Central. You will receive a verification email shortly.
There was a problem. Please refresh the page and try again.