Report: 1 in 7 European smartphone owners purchase goods and services on their mobile phones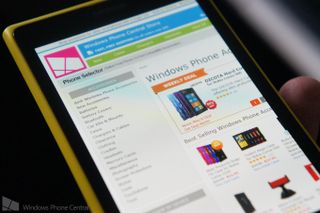 According to a comScore report, European smartphone owners accessing retail websites has grown by 43 per cent in the last year. The company used data across five leading EU markets - France, Germany, Italy, Spain and the UK. The study showed that the European mobile retail audience grew significantly over the past year, with 20 per cent of smartphone owners shopping while on the move.
Figures shared in the comScore report show that in the three-month average ending August of this year, 20,4 per cent of EU5 smartphone owners accessed online retail websites. This is an increase of 2.8 percentage points in the past year. Spain was the fastest growing market out of the countries covered, experiencing a growth rate of 66.5 per cent (by audience), almost hitting 3.3 million.
3 month average ending August 2013 vs August 2012
As the above chart shows, Italy came in second with a growth rate of 61.3 per cent to just shy of 5.6 million smartphone owners accessing retail websites on their device. However, should we look at the year-on-year growth of Italy, the market comes in first with a 4.8 percentage point increase, hitting 19.3 per cent of smartphone owners accessing retail websites in a month.
Germany led the pack in terms of audience size, with 9.9 million smartphone owners accessing said websites in a month. The UK came in second with 9.7 million. Across Europe, it's clear to see a strong trend of more shopping being carried out on the mobile phone.
Smartphone owners enjoy taking photos in retail stores
The same report showed that nearly a quarter of smartphone owners (23.5 per cent) captured a photo of products in a retail store. To follow on from this finding, Europeans also look to seek advice from friends and family when making decisions in-store. 14.3 per cent sent a photo of a product, while 14.0 per cent called or texted friends and family about a product.
3 month average ending August 2013
It's interesting to see photo capturing still topping the chart, while scanning barcodes and comparing prices are still some way down the list.
1 in 7 Europeans purchase something on their smartphone
A rather interesting part of the report looked at how many smartphone owners actually made a purchase on their mobile device. It was found that 1 in 7 (14.6 per cent) purchased goods or services in August 2013. Mobile commerce transactions have increased by 37 per cent from 16.6 million in August 2012 to 22.8 million in August 2013.
the below chart breaks down the type of goods and services purchased on smartphones:
3 month average ending August 2013
How much shopping do you do on your Windows Phone? Let us know in the comments.
Source: comScore
Rich Edmonds is Senior Editor of PC hardware at Windows Central, covering everything related to PC components and NAS. He's been involved in technology for more than a decade and knows a thing or two about the magic inside a PC chassis. You can follow him over on Twitter at @RichEdmonds.
Well im not in Europe but i still purchase items online do give a shout out for me even !!

I mean cool... But so what?

This is news for marketing people, not you. They have to know the trends and usage habits to target you with more ads in the end :)

I have bought stuff on Amazon and eBay via my phone but I'd rather use my desktop.

I don't do it as I have little trust in the security of the phones for that.
That being said, I'm among those who take photos of products in store (if I find about them in the store) so that I can later do market research from the comfort of my home and decide upon the cheapest best option.

As opposed to what? Cheques are as bad as it gets, you're giving someone a piece of paper with your name, address, phone number, bank account number, and legal signature on it! Dang!

Cheques? I wasn't aware this was 1990...lol I use credit and debit cards as well as home banking.
By the way, in Europe cheques don't require all that info.

I think WP is safer than my PC. No one knows how it works and it has a little chance of being targeted by hackers because of the small market share.

A minor point, but the headline says "and" while the article says "or". "and/or" would be most accurate for the headline, unless they all bought products and services (rather than just one or the other). Never mind me, it's best that way. :-P

I use the Amazon App all the time to purchase stuff on my Windows Phone...
Windows Central Newsletter
Thank you for signing up to Windows Central. You will receive a verification email shortly.
There was a problem. Please refresh the page and try again.