23 minutes of Touch HD; FCC gives its approval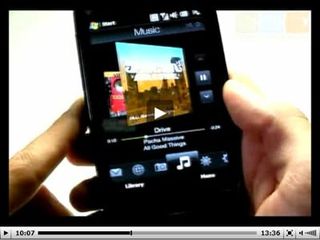 Hot on the heels of the Touch 3G gaining FCC approval (opens in new tab), the Federal Communications Commission has approved the HTC Touch HD (opens in new tab), albeit in the European flavor without the U.S. 3G bands. That's OK, because it means we'll be able to import it here and them complain about how it doesn't work well enough (hello, Diamond?).
It's also the usual step toward getting an honest-to-goodness U.S. version, so we'll take what we can get.
In other Touch HD news, Arne over at The Unwired has a great hands-on video with the device. That's 23 minutes of 480x800 goodness, with a good look at how the hardware handles TouchFLO 3D. It's smooth, even in what presumably is not the final production ROM. But will it be quick enough to satisfy?
Check out the video here (opens in new tab).
Windows Central Newsletter
Get the best of Windows Central in your inbox, every day!