23 New Windows Phone 7 markets plus emulator update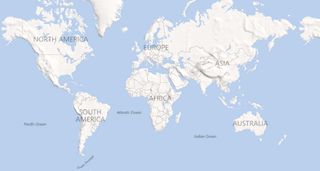 Joe Belfiore has just announced via the Windows Phone Developer Blog that the Windows Phone Marketplace is being enabled in 23 new regions. This won't be effective immediately, but in the coming months the Marketplace will be available to publishers and consumers in the following regions:
This is part of a bigger move by Microsoft to get Windows Phone into "high growth" markets, and is accompanied by the official announcement of the low-cost Nokia Lumia 610 device.
He also goes on to say how much this actually effects publishers:
Next up is a new WP7 SDK update. The technical preview of the new update has gone live and will allow developers to test out their applications in the emulator which now supports a mode where the device memory is limited to just 256MB. This will allow developers to ensure that their apps work as expected on low-cost devices before publishing to these new markets. Developers can also opt-out of providing support for the new phones, but by default are automatically opted-in. Although there is automatic opt-in for this, developers will still need to update their apps to select the new markets to publish to.
The team used feedback from users who had opted-in to determine how much memory current WP7 apps were using, and if they would run with the new memory limits. Only around 5% of the current apps failed this test, and the developers have been contacted. So the good news, is that unless Microsoft has reached out to you, chances are that your app will work as-is.
Source: Windows Phone Developer Blog (opens in new tab)
Windows Central Newsletter
Get the best of Windows Central in your inbox, every day!
On the border of the U.A.E. I am sure that they will continue to expand, so It's just a matter of time.

still can't buy Xbox live titles using my Indonesia live ID. sucks.

Bahrain !! :) Hopefully it will be accessbile by the time the Lumia 900 hits the stores..

"developers will still need to update their apps to select the new markets to publish to"

This is a big problem! We don't have Kindle Reader in Sweden still!!! I have written several times to Amazon to ask them to republish their apps to the rest of the world but they just don't do it!
Microsoft should make a push to the appmakers who haven't redeployed their apps since the release of Mango.

My hope is that Brandon Watson reads this and brings the subject to Amazon... Please!!

VietNam! I hope this means we will be able to use the Vietnamese keyboard even if we're in the US and the phone is in English.

iraq!!!!!!!!!!!!!!!!!!!!!!!!!!!!!!!!!!!!!!!!!!!!!!!!!!!!!!!!!!!!!!!!!!!!!!!!!!
i can't believe it they r gone support us
M$ u got ur self a new Fan ;)

Costa Rica and not Panama? REALLY!?
We've got 4 carriers, 2x more phones than people and still growing, people jumping from BlackBerry to Android phones because there's nothing better (but the expensive iPhone, of course)...
Microsoft is going to lose their chance in Panama.

ESTONIA!
Terviseks, guys! One of my favorite places anywhere on Earth!