3 reasons you should get your kid a Windows Phone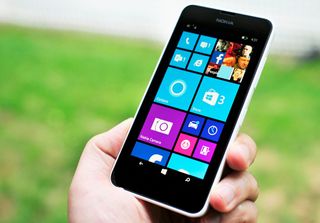 Looking to get your kid a cellphone? Skip the feature phone and give them a smartphone, but not just any smartphone – a Windows Phone. It's an amazing platform with a handful of models that make it the ideal first smartphone. Here's why I think your kid's first phone should be Windows Phone.
You're always in control
Microsoft has a feature called Family Safety that allows parents to set up accounts for their kids. As a parent, you can choose what limits and permissions your kids have, plus you can get activity reports for their PC use.
Microsoft's Family Safety feature carries over to Windows Phone and allows you to choose the types of app downloads your kids can get. For example, you can set it up so that they can only download free games with a certain rating. This way you don't need to worry about them accidently buying a $5 game that's too mature for their age.
Even Microsoft's personal voice assistant Cortana has age restrictions, making sure they do not veer too far off into the internets.
Find a lost phone (or your kid)
Kids lose stuff all the time, which isn't a big deal on Windows Phone. You can locate a lost phone simply by going to the Windows Phone website. You can ring, lock or show your phone on a map. A handy feature when your kid misplaces the phone. You could also use it to keep tabs on your kids, but that's between you and your kids.
Great phones are inexpensive
Does your kid want an iPhone? The cheapest model is the iPhone 5c. That gives you 16GB for $99, but that's the on-contract pricing. The actual cost of the phone is $550. That's expensive when compared to phones like the newly-announced Lumia 635 or Lumia 530. Both phones perfect for kids. They can take a beating but won't beat your wallet.
The Lumia 635 can be found for just $129 at the Microsoft Store without a contract. That's a good deal. Especially when you consider how kids can be with electronics.
Lumia 635 – everything you want to know
Finally, if you are a parent with a Windows Phone, feel free to setup and use Kid's Corner and then toss them the phone. You can restrict what apps they use, prevent them from buying games, or browsing the web. Total control and piece of mind!
Have a kid with a Windows Phone? Let us know why you chose it over others!
Get the Windows Central Newsletter
All the latest news, reviews, and guides for Windows and Xbox diehards.