€329 for Samsung Omnia W i8350 in the Netherlands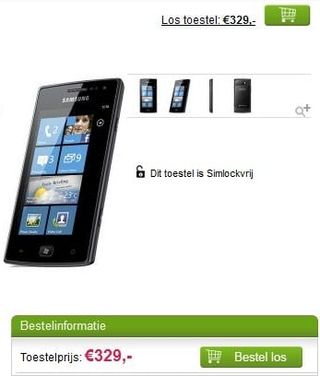 The Samsung Omnia W (i8350) has gotten it's price for consumers in the Netherlands, €329, slightly less expensive than its Italian counterpart. The Omnia W, which just recently launched in India as well, is a nice mid-range phone at a mid-range price. It sports a 1.4GHz CPU, along with a 5MP camera and 3.7" Super AMOLED screen. It won't blow your socks off, like the HTC Titan, but it won't break the bank either.
Source: Belsimpel (Thanks for the tip, Relief!)
I don't know about its construction, but I can see that it has a better quality screen compared to Titan. What makes the Titan better in your opinion? Personally, I'm not after a big screen and I think that this phone has a good price for what it offers...(I hate its shape though...)
Windows Central Newsletter
Thank you for signing up to Windows Central. You will receive a verification email shortly.
There was a problem. Please refresh the page and try again.