ABB Group chooses Nokia Windows Phones in Finland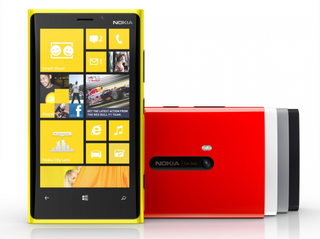 ABB Finland has partnered with Nokia to deploy more than 2,200 Lumia Windows Phones to employees, and the companies are working to add even more to the roll out. If you're not familiar with the brand, it's one of the world's leading suppliers of robotic, power and automation technologies. In Finland alone, there are around 6,600 people across 30 locations. It's a large company and one that requires a solid smartphone for its workforce.
So which handsets have been snatched up by the company? The Nokia Lumia 920, Lumia 820 make up most of the collection, but models from the Lumia 620 to the Lumia 925 are currently in use by employees. The sheer selection of Lumia Windows Phones from Nokia was one of the attractions for ABB. Interim CIO Esa Pigg had the following to add to the announcement:
As well as the numerous Lumia handsets available, the fact that Microsoft Office is available without extra licensing fees is a solid addition to the experience, required by the company. Then you have Windows Phone, a platform that integrates easily with already established IT systems at ABB. HERE location apps and services are also touched on. It's a superb package for businesses.
Esa continues, "Nokia Lumia smartphones are well built; they're great value; they're very easy to use with Microsoft services and many models include 4G." Finally, there's the choice of colour (it's not just consumers who enjoy the personalisation). We've previously covered enterprise and businesses moving to Nokia and Windows Phone, but it's good to see multiple handsets included in the deal.
Source: Nokia Conversations
Rich Edmonds is Senior Editor of PC hardware at Windows Central, covering everything related to PC components and NAS. He's been involved in technology for more than a decade and knows a thing or two about the magic inside a PC chassis. You can follow him over on Twitter at @RichEdmonds.
Next person to post after me is a snizzlestick!

Thanks for holding my place. My wife works for ABB here in Georgia

I bet they want the red ones to match their logo. Wonder if Nokia would put the abb logo for them.

Now THAT /\ would be an exceedingly good idea.... alot more companies would jump on then for branded phones. even like the 3d printed ones... its only 2200 it would be worth their while and the extra money spent... even if it means converting the case factory so a portion of it handles custom orders (bulk only, no consumer customs) Could you imagine what that would do for enterprise, Both Nokia and the Company get "free" marketing as well as the user feeling bit more special due to a custom phone (logo not so much, 3d case logo yes)

ABB, a company I deal with on a fairly regular basis in India. Will be nice to see someone with a Nokia Lumia instead of the same ol' Blackberry in a few months. ;)

Microsoft/Nokia should try to get those big name companies like walmart, target, starbucks EXXON to deploy more windows product. shoot they're all on MS services already anyway. It'd benefit them

Microsoft simply needs to make them deals that beat what there already paying. Thats what its all about anyways, right? Money... Of course functionality is there too but Nokia has that covered ;) Nokia said there aiming to replace Blackberry by adding business functionality... I'm waiting. I run a huge amount of business communications through my L925. Like 90%. Definitely don't know what id do without it. I'd be lost. #NokiaLove

Well, Fox News/Sports seem to all have Surface and W8 these days at least.... Maybe they can get them to feature Nokia phones too. :)

@pierrerv do not forget METRO Group

I'm always happy to see this. This is good for all of us. The better Nokia does, the better we do. More phones and more updates. iPhone is taking hits with each one. You know if Lumias weren't here right now that iPhone would have been there pic (or sadly android). Glad to see this. Congrats Nokia and congrats us. Keep the hype up and this will only get better. Nokia makes unstoppable phones. Proud to be a part of it. #NokiaLove

Well, at least the Lumias will be far more reliable than their railway equipment... :)

Well at least they know that the phones are strong for a long use and strong in body

I would be interested to know how ABB plans to manage them.

Off topic. can anyone during their spare time, please write or contact American express, Walt Disney company, and anyone else they would like to. I find it extremely frustrating that my 920 does not have support from these companies. There needs to be more consumer push to help further the platform

The consumer push comes automatically with market share. I feel that WP is on the cusp of wide acceptance by the general public.

Join the movement! http://forums.wpcentral.com/windows-phone-8/237308-help-me-start-grassroots-wp8-make-app-campaign.html

Well this proves that companies that are buying other Microsoft products (like Office 365, Windows Azure, CRM etc) are going all out Windows. Big companies like Telefonica (130.000 workers), Johnson Control (168.000 workers) and Metlife (86.000 workers) have all gone for Office 365, just like ABB, Shell, AIG (mothercompany of British Airways and Iberia). Microsoft should start offering it's products in packages. Say if you we'rre top buy Office 365 for your workers, you can get a 20% discount on Windows Phone. This could increase sales in the enterprise market exponentially.
Windows Central Newsletter
Thank you for signing up to Windows Central. You will receive a verification email shortly.
There was a problem. Please refresh the page and try again.