About the latest Windows Mobile 7 rumors ... (and Microsoft takes down that screenshot)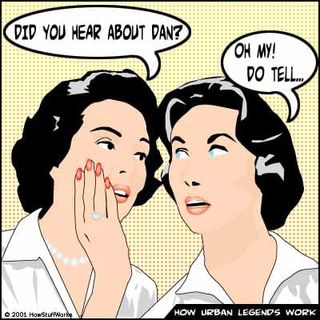 Let's toss a little water on some of the latest unconfirmed rumors flying through the blogosphere (and I really don't like that term) regarding Windows Mobile 7, that Office 2010 screenshot and just when Microsoft will announce WM7, shall we? Join us after the break.
Rumor No. 1: The appearance of another supposed Windows Mobile 7 screenshot
Well, look at that. Microsoft itself put this one out along with the beta release of Office 2010, and Neowin was among the first to spot it on Wednesday. Only, it's not a new screenshot. MSFT Kitchen unearthed it a number of weeks ago, and it's sort of still in line with supposed WM7 screenies leaked months ago. Tack onto that that it's also right in line with what we were shown a number of months ago and were told would be Windows Mobile 6.5.1. (Obviously, at this point, it's not.)
Now, take into account the latest builds of Windows Mobile 6.5.1 (or whatever the next "dot" increase is called) making the rounds. These things are growing nearly weekly. Does anyone really thing that a UI we saw months ago is actually going to be Windows Mobile 7?
Note that as of this morning, Microsoft has removed the picture from the Office 10 beta site. (opens in new tab) While removals often indicate truth, we don't think so in this case. More likely someone just got yelled at.
To Neowin's credit, their post is titled "Windows Mobile 7 UI confirmed by Microsoft?" Note the dreaded question mark. We all use it. It spreads the message while allowing a shred of deniability. But just barely. Of course, from there the message gets distorted as the rest of us pick it up. It happens, and we're all guilty. Neowin draws no conclusion but posts the following question: "Is this Windows Mobile 7, something in-between or just concept?"
Indeed. Our take: We still don't think this will be Windows Mobile 7.
Rumor No. 2: Windows Mobile 7 at MIX 2010
From the same Neowin post: That Microsoft "will unveil its plans for Windows Mobile 7 at the MIX 2010 conference in March next year." and "Microsoft Office Vice President Kurt Delbene confirmed the news at the end of day two at the Professional Developers Conference here in Los Angeles."
That's all we have to have to go on. We're not discounting what was said, nor do we take issue with how it was reported. (We weren't there at PDC to hear it, and we've reached out for more clarification. But today is a travel day for many. Update: Here's what actually was said.) We're pretty sure Windows Mobile 7 will be a big topic at MIX 2010, just as WM6.5 was at MIX09.
But we're having a hard time believing that Microsoft would announce Windows Mobile 7 on a smaller stage than it did Windows Mobile 6.5, which was made public at Mobile World Congress in Barcelona, Spain, about a month before MIX09. Announcing and "unveiling plans" are two very different things.
Of course, that's all conjecture on our part, and we're certainly not beyond coughing up a big FAIL from time to time. (And pointing the finger inward when it happens.) But let's all take a deep breath here. Windows Mobile 7 is coming. It will be announced. It will be later than we (and Microsoft) wanted it to be. It will be loved by many, and panned by many. There will be truths. There will be inaccuracies. And there will be many a blog post to come.
/rant
Windows Central Newsletter
Get the best of Windows Central in your inbox, every day!
Phil is the father of two beautiful girls and is the Dad behind Modern Dad. Before that he spent seven years at the helm of Android Central. Before that he spent a decade in a newsroom of a two-time Pulitzer Prize-finalist newspaper. Before that — well, we don't talk much about those days. Subscribe to the Modern Dad newsletter!
Thank you for posting the most honest Windows Mobile article around. As an energetic fan I do too hope to hear things officially, so every time I hear a bleep on the topic, I see 10 tweets with misleading titles and assumptions, just contributing to publics distraction, and the worst part is those sites say they are on the side of Windows Mobile, lately just in the URL at this point, while contributing to eroding public image supplying such Ad revenue generating garbage. It's the US-Weekly of Windows Phone News out there.

I wasn't at PDC either, but I was watching the live stream and heard the statement about joining us in March for information on Windows Mobile 7. It was in the day 2 speeches. The recordings will be available later at http://microsoftpdc.com if you want to hear it for yourself.

I believe that this screenshot will have something common with standard non-touch version and nothing with pro version of WM7. I hope that WM7 pro will have something common with the nice and smooth UI from ZuneHD or something even better not showed yet.

It's just a generic render, MS always does that. I don't mind the looks, it's usability and responsiveness that I would like to see improved compared to 6.x.

Seeing as how it's marketing that builds websites like this, (and they probably don't even know what Windows mobile 7 even is, aside from the fact it's being made by the company they work for) I would say this is all a false alarm. I would guess that marketing suggested that this particular image be used to show off the functionality even though the image is very old, back when development was using much older builds of their emulators.

What windows needs to do to stay alive is to buy out a cellphone company, such as palm, and produce windows mobile for that handset only. The UI needs to be made simple and responsive. They already have a good UI, no need to copy apple or android. Just make windows mobile better software better thats all. But the only way Microsoft can make it better is if it produces it for one handset, and thats where acquiring a smart-phone division from some company is necessary. Another thing they need to do is make it easier for developers to develop apps.

hehehe...
Microsoft will:
- announce Mobile "Seven", let's say, "soon"...
- release a hardware spec (all Seven's are gonna have the same screen resolution, since there's a mess with WinMob 6.x in this area - easy to develop also)
- announce that all apps developed for WinMob 6.x aren't gonna work on Seven
- announce that Zune will be there, and also a lot of other funny things...
- annonuce that ZILLIONS of already developed applications ARE JUST GOING TO WORK on Seven :-)
- Announce new services for Seven Should I say something else? Humm.... no!!!
but don't worry, just wait a few days!!!! Ahhh... forgot about the screenshoots published until today, all are fake and have nothing to do with Seven.