For all of its benefits, the Syn Max Air has enough downsides to hold it back from a higher score. Speaker playback quality is fantastic, especially when paired with the Turtle Beach Superhuman Hearing post-processing enhancements, but the microphone performance and lack of Xbox support are disappointing. It's supremely comfortable if you have a larger head, but the tightest setting might feel too loose for anyone else. Still, it's a unique offering considering nothing else in the price bracket can offer a super cool wireless charging dock.
Pros
+

Comfortable memory foam earcups with cooling gel.

+

Turtle Beach Superhuman Hearing audio enhancements.

+

The cheapest option for a wireless charging dock.
Cons
-

Mediocre microphone quality.

-

No Xbox console support.

-

The tightest setting is too loose for smaller heads.
Why you can trust Windows Central Our expert reviewers spend hours testing and comparing products and services so you can choose the best for you. Find out more about how we test.
The Syn Max Air is loaded with RGB to fit the theme for Roccat, but a wireless headset with a charging dock is a new take for the gaming brand. There is a severe lack of options in this department for PC gamers, and this sleek headset promises a combination of luxury comfort and high-quality audio. Under the Turtle Beach umbrella, it should benefit from a range of audio enhancements to give it a healthy head start in the headset category.
Whether Roccat has found the right balance between affordability and cool tech is the big question, and I aimed to answer it with my Syn Max Air review. Their vibrant peripherals made a lasting impression on me in the past, so my hopes were high when this intriguing wireless headset was unveiled.
Roccat Syn Max Air: Price, availability, and specs
Roccat sells the Syn Max Air wireless gaming headset through its official website and third-party retailers, including Amazon, for $250 MSRP. The headset is packaged with a charging dock, detachable microphone, USB-C to USB-A cable, USB-C to USB-C cable, 2.4GHz USB-A receiver, and a quick start guide.
Swipe to scroll horizontally
Header Cell - Column 0

Roccat Syn Max Air
Connectivity
2.4GHz USB-A transmitter
Wireless via charging dock
Bluetooth
Speakers
50mm neodymium
Frequency
20Hz - 20,000Hz
Battery
Rechargeable 16h
Controls
Power button
Master volume wheel
Mic monitor wheel
Mic mute button
Microphone
Removable unidirectional flip-up
Compatibility
PC
PlayStation 4 / 5
Nintendo Switch
Android
iOS
Weight
354g (with mic)
Roccat Syn Max Air: First impressions and setup
My first impressions of the Syn Max Air were great; the effort from Roccat to make a quality presentation was appreciated. Nothing stood out as fragile or flimsy, from the bendable microphone to the ultra-soft cushions surrounding the ear cups. The sleek aesthetics made me hopeful enough for this unique offering to put together a short unboxing video for our TikTok channel.
The two USB cables included in the box aren't too difficult to understand without reading the quick start guide, although one is a double-edged USB-C while the other features a traditional USB-A connector. It turns out it's a thoughtful option for anyone whose motherboard doesn't keep the USB ports alive when the PC is off since you can connect the second cable to an AC adapter and make sure the Syn Max Air keeps charging.
A small rubber plug covers the microphone attachment port, which is useful enough for anyone who uses this chunky option as a regular set of headphones or opts for a dedicated mic. Roccat even throws in a USB-C to USB-A adapter, perfect for anyone who hasn't replaced their collection of plugs and sockets, like me. It's much appreciated when manufacturers give you either option since my old motherboard is missing a header for my front panel USB-C port, making the adapter perfect until I upgrade.
Connecting everything to my PC means downloading the Roccat Swarm companion app and updating firmware. In the meantime, I tested the Bluetooth connection to my iPhone, which worked fine. Whatever the Syn Max Air defaults to without an equalizer seems to lean toward bass, which might not be ideal for everyone, but I'm a sucker for a beefy low-end.
Placing the headset onto its charging dock to complete the installation has it illuminated with lively RGB colors, highlighting its unique feature. There are hardly any competitors offering a charging base for wireless headsets, usually sticking to a regular stand with a separate cable. The Syn Max Air looks pretty beautiful when docked, and the Swarm app had no issue detecting both the base and headset, triggering firmware updates.
Roccat Syn Max Air: Charging dock
The rapid charging dock is Roccat's pride and joy for the Syn Max Air, and it's pretty obvious why. This wireless headset is explicitly targeting gamers, which for manufacturers, usually means RGB lighting and a sci-fi aesthetic, if nothing else. Fortunately, the colors beaming out of the headphones and dock are subtle enough not to be too distracting on a desk and look fantastic while charging.
Unfortunately, I had a slight issue connecting the headset on a few occasions after extended periods of use. The earcups are sometimes resistant to coming close enough to sit in the molds properly, and it's not so easy to connect correctly with the three gold pins raised out of the left side. For the most part, the Syn Max Air would slide into place fairly quickly, but on at least one occasion, I walked away from it, not realizing the headset never started charging due to a missed contact.
You can connect a USB-C directly to the headset, which will charge it if you prefer, but the dock is undoubtedly the most attractive feature. It's helpful in a pinch, especially if you were traveling with the Syn Max Air and didn't have space to pack the dock.
Roccat Syn Max Air: Speaker quality
The 50mm neodymium drivers on the Syn Max Air are surrounded by thick memory foam pads infused with cooling gel, creating an effortless enclosure around my ears to produce a decent sound that leans more toward bass frequencies by default.
Roccat's Swarm companion app has an audio tab featuring an equalizer with presets, but you can customize each level to your liking with separate settings for game sounds and chat.
Although the ear cups are super comfortable, the 'perfect fit' headband isn't as tight as I'd like, even in the shortest position. For someone with a big head (figuratively and literally), this headset does feel precariously loose if I turn my head too quickly or lean down to pick something up from the floor.
Anyone who prefers a snug fit to their headsets or with an overall smaller skull might find them slack, but they're still comfortable. The thick padding helps with glasses, too, matching the 'ProSpecs' design, immediately scoring more points than some stiff headsets that push my specs uncomfortably into my head.
The speakers sound good enough by themselves and match the quality I would expect from a headset at this price point, but the show's real star is the inclusion of Turtle Beach's SuperHuman hearing tech. Since the headset giant owns Roccat, they get their share of this awesome post-processing tech that boosts specific frequencies depending on which mode you select.
Even in our Turtle Beach Stealth 600 Gen 2 review, it was evident how much of a difference these effects can have in gameplay. Choosing from boosted footsteps, gunshots, or a mixed legacy mode processes effects that completely transform the way certain games sound. Running around in atmospheric shooters has rain droplets amplified and empty bullet casings hitting the ground, standing out among the chaos.
It's a fantastic suite of effects, and I'll never get tired of its inclusion in any headset, so I was thrilled to find it in the Syn Max Air. If you're planning to play competitive shooters or any game that requires you to listen out for the sound of a pin dropping, you'll love Superhuman Hearing.
Roccat Syn Max Air: Microphone quality
Recording quality is fine on the Syn Max Air, nothing to win any awards, but I've heard worse. The maximum input volume doesn't pick up as delicately as I would like, needing to speak with a clear and firm tone to keep the levels up. My partner tends to talk at around the same level as a whispering mouse when she teams up with friends to play World of Warcraft, so anyone with a similarly hushed tone will likely need to boost the microphone even further in software like Discord.
The flip-to-mute microphone is described as using Roccat's 'TruSpeak' tech, but it's pretty unremarkable, with a distinct lack of bass in voice recordings. To its credit, there are hardly any signs of plosives or clipping when pronouncing certain syllables thanks to its fair distance from your mouth, and the mic itself is flexible enough to reach closer if needed. A fairly average performance from a headset on the more expensive end of the scale, but when combined with a comprehensive equalizer in the Swarm app, it's not bad.
One significant downside to the Syn Max Air microphone is the sidetone, also known as monitoring feedback. As long as the mic is flipped down to use, there is a constant, faint whine in the speakers. It's subtle, and I only heard it when absolutely no other sounds were playing, but it is still uncomfortable after a while. Flipping the mic up to mute completely removes it, so if you're planning to use this headset primarily for in-game communications, it might become too irritating.
Roccat Syn Max Air: Competition
Roccat has no serious competition for the Syn Max Air; they've achieved something spectacular by cornering a unique category with its charging dock. Even Razer doesn't have a genuine RGB equivalent since the Base Station Chroma requires you to connect a cable to whatever headset you use.
The closest current comparison is the Astro A50, which scored high praise in a review from our managing editor Jez Corden. A significant difference in price means the A50 would set you back $300, an extra $50 from the Syn Max Air. Neither are considered budget options, but the aesthetics from Roccat might appeal to a broader gaming audience, and the lower price is a bonus.
Astro does score some points for its Xbox compatibility, though. Something Roccat has skipped in favor of keeping the Syn Max Air focused on PC, with PlayStation and Switch support on the side.
Roccat Syn Max Air: Should you buy?
You should buy this if ...
You want a comfortable wireless PC gaming headset.
You prefer wireless charging over lengthy cables.
You're a fan of RGB gaming aesthetics.
You shouldn't buy this if ...
You need a high-end microphone.
You want a headset compatible with Xbox consoles.
You have a more petite head size that prefers tighter headsets.
Roccat has triumphed in creating a unique wireless PC gaming headset by offering a wireless charging dock loaded with RGB, something that would likely appeal to anyone whose desk adorns a similar aesthetic. The lack of Xbox support is a big disappointment, but the Syn Max Air is still a superbly comfortable choice, contrasted by a mediocre microphone that is outshined by some of the best PC gaming headsets.
Turtle Beach's Superhuman Hearing mode pairs with thick earcups loaded with cooling gel for all-day immersive gaming, bolstered with fantastic equalizer presets and color control within the Roccat Swarm desktop app. It's not perfect, but there is nothing close to the Syn Max Air at this price point. Buy it if you're happy to stick with PC gaming or occasionally use Bluetooth for a small selection of other platforms, but avoid it if you're an avid Xbox user.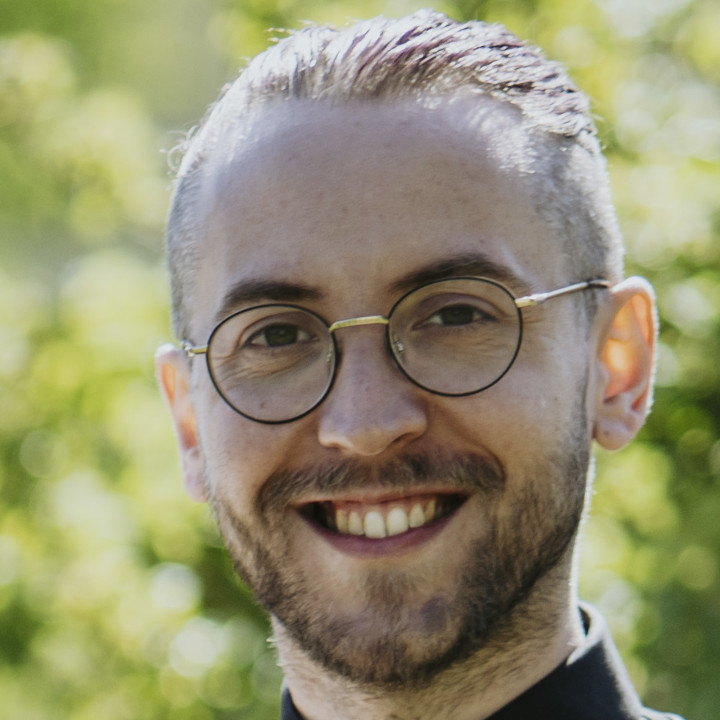 Ben is the channel editor for all things tech-related at Windows Central. That includes PCs, the components inside, and any accessory you can connect to a Windows desktop or Xbox console. Not restricted to one platform, he also has a keen interest in Valve's Steam Deck handheld and the Linux-based operating system inside. Fueling this career with coffee since 2021, you can usually find him behind one screen or another. Find him on Mastodon @trzomb@mastodon.online to ask questions or share opinions.