If you've ever searched around for gaming headsets, there's no doubt Turtle Beach will have appeared at least a few times. They've been a leading headset manufacturer for over a decade, with their second-generation revision of the Stealth 600 for Xbox Series X|S consoles out now. A wireless headset promising 15-hour battery life and a comfortable fit for those with glasses sounds perfect, but how does it compare to the rest of the Turtle Beach products and its competitors? Find out with our Turtle Beach Stealth 600 Gen 2 wireless headset review.
Turtle Beach Stealth 600 Gen 2
Bottom line: Almost unbelievable, this second-generation revision of the Stealth 600 has perfected the affordable Xbox wireless headset with barely any downsides. Turtle Beach has outdone themselves and the competition.
For
Lightweight
Fantastic microphone
Impressive bass and treble response
Against
No 3.5mm jack connection
Short USB-C cable in the box
Turtle Beach Stealth 600 Gen 2: Price and availability
The Turtle Beach Stealth 600 Gen 2 has an MSRP of $100, available directly from the official Turtle Beach store and third-party retailers, commonly at a discounted price closer to $80. Designed for wireless use with Xbox consoles, it comes in the standard black and green color and a white and silver variant.
Turtle Beach Stealth 600 Gen 2: What you'll like
The first thing I noticed during the unboxing of the Stealth 600 is how supremely light it is for a wireless headset, weighing in at barely under 300g. Considering the last Turtle Beach headset I used was the Elite Atlas Aero weighing over 800g, the Gen 2 Stealth feels like a collection of feathers rather than a headset. It's a relief then to wear without the sense of my neck compressed under the weight of an apparent dying star, with the ear cups sitting comfortably alongside my glasses.
Swipe to scroll horizontally
| Category | Spec |
| --- | --- |
| Frequency response | 20Hz to 20,000Hz |
| Speakers | 50mm Neodymium |
| Weight | 300g |
| Battery | 15 hours |
| Ear-cup | Over-ear (closed) |
| Features | Flip-to-mute, Windows Sonic |
| Compatibility | Xbox, PC |
| Price | $80 |
The cups rotate a touch over 90 degrees, and the headband expands by around 4.5cm meaning easy adjustments for different head sizes. For someone with a larger than average head like myself, the Stealth 600 feels perfectly comfortable even after many hours of monster-slaying in Elden Ring. I prefer the fold-away microphone design over detachable variants, with recording quality proving more impressive than expected. The specs list is practically unchanged from the original Stealth 600 headset, with improvements made in construction quality.
There are a few hitches with popping sounds during recorded messages, but these were absent during live party chat, so it's likely related to the voice codec used by Xbox. Compared to other headsets I've used, including wired versions, the Stealth 600 rivals the quality of some high-end microphones. During audio playback, the bass response is pretty fantastic too. Jumping into games with plenty of explosions and gunfire sounds like an action movie set, with the quality only dropping off during playback of whisper-quiet sounds, such as subtle menu music.
Hitting the mode button cycles through four audio profiles; signature sound, bass boost, bass + treble boost, and vocal boost. The third setting is perhaps artificial-sounding, but it makes for a pretty intense listening experience and is my favorite. A quick press of the power button toggles the "superhuman hearing mode," a fancy name for an audio compressor, boosting quiet sounds to match the louder ones while reducing noise. Disabling this mode remedies the distortion of softer sounds in exchange for a constant subtle hiss, something for audiophiles to consider if you don't enjoy hearing the noise reduction effect at work.
Being designed for the Xbox family, pairing is as simple as you would expect by pushing the enroll button on the console and again on the Stealth 600. You can control the game and party chat volumes with individual volume wheels, which is much easier than heading into audio options every five minutes when trying to focus on your games. It's nice to know when I'm shouting about failed vehicle pilot attempts in Battlefield, so the mic monitoring feature is a welcome addition considering the thick ear cups block noise from the outside world.
Turtle Beach Stealth 600 Gen 2: What you won't like
Turtle Beach has impressed me with this second-generation revision, proving wireless headsets can be affordable without sounding terrible. I only have two minor gripes with the Stealth 600, and fortunately, neither is related to audio quality. Being completely wireless means there's no jack input on this headset, so you can forget about connecting to the 3.5mm port on your controller should the batteries drain. Though it technically is possible to charge the headset while in use, the included USB-C cable is just shy of 70cm long at full stretch.
The second minor issue relates to the ear cups and is more of a personal preference, but the material used feels like a recycled car seat. It's a rough fabric mesh combined with a practically airtight seal around your ears, which some might find uncomfortable. Perhaps it's unfair to expect leather luxury for under $100, and not everyone enjoys leathery ear cups because they can cause sweatiness. Since I've grown out my hair, I hardly feel it, but back when I had a razor-shaved head, I hated the feel of rough headphones on my skin. It's something to consider based on your preference of materials.
You could solve the charging problem with a replacement USB-C cable, so the list of negatives for this headset is practically nonexistent, and anything else will be personal preference. For a properly wireless headset under $100, I can't knock more than half a point off for Turtle Beach here because the Stealth 600 is still a fantastic headset.
Turtle Beach Stealth 600 Gen 2: Competition
Creating a wireless gaming headset for the Xbox for under $100 means competing with the official Xbox Wireless Headset, and the two have plenty in common. The Stealth 600 Gen 2 takes the edge with features and value for money, making it the better choice.
Swipe to scroll horizontally
| Header Cell - Column 0 | Stealth 600 Gen 2 | Official Xbox Wireless |
| --- | --- | --- |
| Frequency response | 20Hz to 20,000Hz | 20Hz to 20,000Hz |
| Speakers | 50mm neodymium | 40mm neodymium |
| Battery | 15 hours | 15 hours |
| Weight | 300g | 312g |
| Cable | USB-C | USB-C |
| Price | $80 | $99 |
Considering how similar they are, Turtle Beach has done a fantastic job outperforming the official Xbox headset for less money. With the second-generation Stealth 600, you'll find a very similar headset in appearance but with a better performance in every way that matters. The microphone alone makes it a better buy than the official Xbox Wireless Headset, with everything else coming as a bonus for the lower asking price.
Turtle Beach Stealth 600 Gen 2: Should you buy it?
You should buy this if ...
You want an affordable wireless headset
Heavier gaming headsets are too uncomfortable
You're looking for a high-quality microphone
You shouldn't buy this if ...
Mesh fabric cups irritate your skin
You need a 3.5mm connection for a wired backup
Anyone looking for a wireless headset for Xbox consoles will find something they love in this second-generation revision of Turtle Beach's fantastic Stealth 600 headset. It's lightweight and comfortable for long periods of use, as long as you don't mind the mesh fabric texture around your ears.
An affordable wireless headset that doesn't cut any corners, the Stealth 600 is a fantastic addition that can stand tall next to the best Xbox headsets available. It boasts speakers with an incredible range of low bass and high treble, multiple audio profiles, and a decent audio compressor in its "superhuman hearing" mode. Losing half a point due to its lack of a 3.5mm jack connection for backup, but this is still one of the best.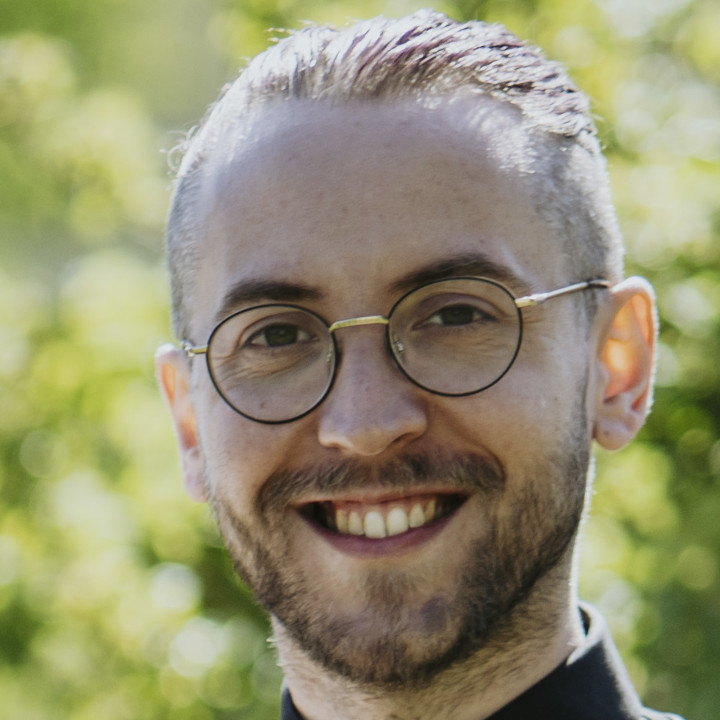 Ben is the channel editor for all things tech-related at Windows Central. That includes PCs, the components inside, and any accessory you can connect to a Windows desktop or Xbox console. Not restricted to one platform, he also has a keen interest in Valve's Steam Deck handheld and the Linux-based operating system inside. Fueling this career with coffee since 2021, you can usually find him behind one screen or another. Find him on Mastodon @trzomb@mastodon.online to ask questions or share opinions.