Turtle Beach make a range of great headsets for all sorts of price points and user scenarios. Late last year, the company released its Elite Atlas Aero. Part of the Elite range, these headsets typically reach a little higher in terms of quality than some of Turtle Beach's other, more "budget-oriented" products.
Since the ill-fated 800X Elite, I've been waiting for Turtle Beach to release a high-quality wireless headset that sidesteps the 800X's issues (namely, unusable microphones). The Elite Atlas Aero isn't compatible with consoles wirelessly (sadly), but for PC gamers, here's why this should be on your list for an upgrade.
Turtle Beach Elite Atlas Aero
$150Bottom line: Final words.
For
Rich audio
Decent mic quality
Solid battery life
Superb comfort and build quality
Against
Volume dials feel "sticky"
Limited wireless versatility
Tad pricey
What you'll love about the Elite Atlas Aero
Turtle Beach is back with a new wireless headset, and immediately from opening the box to putting it on, first impressions were great.
Swipe to scroll horizontally
Category
Spec
Compatibility
PC (Wireless, USB dongle)
Consoles (Wired 3.5mm)
Phones, etc. (Wired 3.5mm)
Frequency Response
12Hz – 20kHz
Speakers
50mm Neodymium
Design
Over-Ear (Closed)
Mic
Unidirectional, detachable
(Unsupported while wired)
Battery life
30-hours (listed)
15-20 hours (in testing)
Price
$150
The Elite Atlas Aero has a folding design with incredibly tough-feeling materials, clearly designed for players who might want to travel around with their headsets (dare I say, for esports, mayhaps). The adjustable pivots are all reinforced with metal parts and screws, with a metal headband adorning the top strap like a crown. I feel like I could throw this thing across the room and it would survive unscathed (I wouldn't recommend doing that, though). Either way, it feels heavy duty in its construction, which is only a good thing.
I have a pretty large head, and found it to be a tad snug, but nothing unworkable. The earcups are extremely comfortable, as tends to be the case with Turtle Beach's Elite range, complete with airy materials that feel cool to the touch.
I love headsets that take temperature into consideration, and clearly the Elite Aero does just that. I don't think anyone will find this headset uncomfortable, even if it is a little on the bulkier side.
Its over-ear design produces a cavernous, immersive sound stage, buoyed by Turtle Beach's excellent sound tuning. Competitively, the Superhuman Hearing feature that typifies many of Turtle Beach's higher-end headsets returns with gusto in the Atlas Aero, complete with NX surround processing. The branding might make it sound gimmicky, but I have genuinely gotten kills due to Superhuman Hearing in games like Battlefield and Call of Duty, since it accentuates certain sounds like footsteps, enemy reloads, and so on, giving away their position. It almost feels like cheating.
That said, Superhuman Hearing can make movies and single player games sound a little "unnatural" due to the processing. Thankfully, you can turn it off for those scenarios. Turtle Beach's bespoke software for the Atlas Aero is also very robust, giving you a huge amount of control over the headset's various volume levels and feataures.
What you'll dislike about the Elite Atlas Aero
Perhaps the most annoying thing about this headset is its lack of versatility. I'm not sure why Turtle Beach continues to struggle to make headsets that are cross-platform compatible, while LucidSound, Astro, Steelseries, and others continue to do so without breaking the bank. The LucidSound LS35X is functionally similar to the Atlas Aero, yet enjoys compatibility across both PC and Xbox One wirelessly. The Atlas Aero only supports Xbox and other devices via 3.5mm, and even then, you lose microphone capabilities when using the headset in wired mode.
To be fair to Turtle Beach, they categorically do not advertise this as anything other than a PC headset, but it would be nice given its price point to get a little more versatility.
The only other complaint I can really leverage at this headset is that the dials are a bit "sticky," and feel almost like they have an elastic quality pulling against your finger when you're trying to cycle them. I'm not sure if that is something to worry about in terms of wear and tear long term, but it's certainly not a deal breaker by any means.
Finally, it's worth noting that the Atlas Aero doesn't seem to fully approach the listed "30-hour" battery life as advertised. In our testing, we found that the headset was depleting at a rate that puts it around the 15-18 hour mark. For the vast majority of people, 18 hours of usage is going to be fine, but after a long session you may want to leave them charging over night.
Should you buy the Elite Atlas Aero?
Source: Windows Central
The Elite Atlas Aero is a great product over all, that does exactly what it says on the tin. The audio tuning will give you an advantage in shooters, and the comforting design and durable materials should make it a hard-wearing purchase that lasts the test of time.
Turtle Beach even paid close attention to specific features I thought they may well get wrong. The dongle, for example, stops flashing after a short while when not in use. Some wireless headset dongles I've used continue to flash in "pairing mode" indefinitely when the headset is turned off, which is annoying. Turtle Beach's software is also a step above their typical efforts in this area, giving you a huge amount of control over the headset.
As someone who games across multiple systems, it's a bit disappointing that Turtle Beach didn't reach a bit further to make this headset a bit more versatile. For a little less, you can actually grab an LS35X right now which supports both Xbox One and PC wirelessly, although you'll lose Turtle Beach's admittedly superb Superhuman Hearing and diverse control software. It's ultimately about your needs as a gamer, and if you're all-in on PC gaming, this headset is a winner.
A solid PC purchase
Like air.

For what it lacks in versatility it makes up for with big sound, all-day battery life, and rock-solid build quality. This is one headset purchase you won't be disappointed with.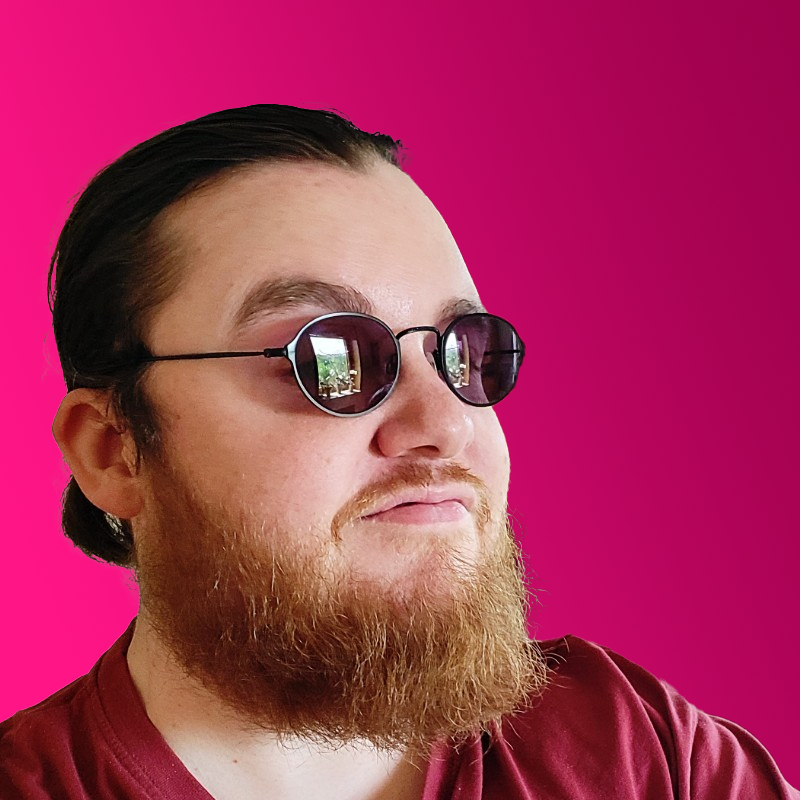 Jez Corden a Managing Editor at Windows Central, focusing primarily on all things Xbox and gaming. Jez is known for breaking exclusive news and analysis as relates to the Microsoft ecosystem while being powered by caffeine. Follow on Twitter @JezCorden and listen to his Xbox Two podcast, all about, you guessed it, Xbox!