The Quick Take
The Acer Jade Primo is a good phone, that much isn't in doubt. But it's also a good phone let down in a few key areas. The camera is slow and it's more expensive than we'd like when approaching from a consumer standpoint. The Jade Primo and its 'pocket PC' approach makes much more sense in enterprise where it's certainly an attractive proposition. For Average Joe, the Lumia 950 phones are still the ones to get instead.
Pros
Fantastic display
Great design
High-end hardware
Cons
Camera is sloooooooow
No Anniversary Update
Expensive
Acer Liquid Jade Primo full review
It seems like an age now since Acer first announced the Jade Primo, back in a packed, sweaty room in Berlin at IFA 2015. It's been a long, slow road since then but it's now on sale and beginning to pack pockets in some areas of the world.
Acer claimed the crown for being the first to announce a high-end Windows 10 phone, one supporting Continuum and all its fanciness. Before even Microsoft, with the Lumia 950 phones coming a couple of months later.
The Jade Primo is an interesting device for a number of reasons, which is why we're taking a look at it. There's a very definite enterprise play from Acer, but what about consumers? Is it worth buying?
There's only one way to find out. This is our review.
Acer Liquid Jade Primo unboxing and hands-on
Acer Liquid Jade Primo specs
Display:

5.5-inch Full HD display
1920x1080 resolution
AMOLED

Processor:

2.0 GHz Qualcomm Snapdragon 808 processor
3GB RAM
2870mAh battery

Storage

32GB internal storage
microSD card slot
USB-C

Camera

21MP rear camera
8MP front camera
Acer Liquid Jade Primo hardware and software
One on hand you have a phone a lot like Microsoft's Lumia 950, on another hand something quite different. Neither of those two statements are in any way a sleight on the Jade Primo, but it also helps to temper expectations.
Unlike the HP approach of throwing literally everything at the phone and making it stick, Acer's hardware is more reserved while still focusing on the enterprise. Inside you'll find a Snapdragon 808 processor, 3GB of RAM and 32GB of storage. Staring back at you is 'only' a 1920x1080 resolution display.
And what a nice display it is. Lovely, deep blacks and vibrant colors are a treat for the eyes. This is one of the best displays on a current Windows phone at any resolution. Though it is on the bright side, even at minimum settings. What's also a treat is that this isn't just a rectangle with a screen (looking at you Lumia 950), there is some shape, some style. The Jade Primo is more pebble-like, with a curved back and rounded corners that just sinks into your palm.
Image 1 of 2
Considering the target crowd are people who will be glued to their phones all day, it's an important detail. This also helps the phone feel smaller than it actually is. In reality it's between the Lumia 950 and 950 XL in size, with a 5.5-inch display, but as it's narrower than the larger of Microsoft's flagships it's much less of a thing to handle.
The internals are plenty powerful enough for Windows 10 Mobile, and more importantly Continuum, but they're still decidedly old hat in the greater smartphone landscape. The Snapdragon 808 has been around for a while, even when the Jade Primo was also announced 12 months ago. Operationally it's not really an issue, but given the price of the hardware it's a little disappointing.
With the Jade Primo there is, however, more on the table than just a phone. Acer has a multitude of accessories to offer alongside it providing a full "PC in a box" experience. While we didn't receive a monitor, our review package came with the Display Dock, a keyboard, and a mouse.
Acer's Display Dock has a leg up on Microsoft's too, in that it's also a charging cradle for the phone. It's not quite as portable, but it's also not designed to be. It's all plastic, kitted out with a USB 3.0 port, two USB 2.0 ports and a HDMI out. It'll charge the phone, too, but through a proprietary port, not USB-C. Hence leaving it on your desk and not taking it with you.
Again, it's all part of the enterprise hardware play, and it's smart. Acer can go to its partners with everything in a big box to sell instead of a phone and a laptop. For a heap of enterprise users, Continuum will be plenty.
Gone are the days that buying a non-Lumia Windows phone would result in a sub-par software experience. Thankfully, the same stock apps are now available across the board which means a consistent experience.
There's nothing fancy pre-loaded, nothing out of the ordinary, just plain old Windows 10 Mobile. It doesn't yet have the Anniversary Update, and at this point we've heard nothing official on if or when it'll be landing. That's disappointing in itself, but it's also something that won't be exclusive to Acer. It's the biggest issue with the software on the Jade Primo and sure, consumers may be a little more peeved than the enterprise folks.
But having seen the improvements made to the HP Elite X3 and even Microsoft's own Lumia phones with the Anniversary Update, I'd say Acer needs to get on it pronto.
Acer Liquid Jade Primo performance
The Jade Primo is mostly a match for the Lumia 950 on hardware, so we'd expect a similar level of performance. The big difference is the screen resolution so you'd expect a bit better battery life, but otherwise that assumption of equal performance is right on.
That is, it's very good. Windows 10 Mobile has come a long way since the early days and it's now smooth, snappy and generally pleasant to use. Continuum is nice to use, too, which is no doubt a comfort to the enterprise folks eyeing one. It still surprises me to that you can do such a thing with a mobile telephone.
Where the Jade Primo does fall down is in camera performance. Not so much the pictures, but its speed. If you're coming from a Lumia you'll notice how bad the camera is here. It's slow. Really slow. It doesn't matter whether you let it pick the focus point or you manually set it, you wait what feels like an age for the camera to focus and snap a shot.
Acer Liquid Jade Primo camera
Don't fall into the trap of thinking high megapixels means a top-notch camera on the Jade Primo. It's not that it's bad, but on a phone that costs what this does you'd expect so much more. It's terribly slow at both focusing and capturing, which means it's not much use for those quick fleeting shots of kids, for example. Indeed I stopped trying to photograph my 2-year-old because he moves a lot faster than the Jade Primo focuses.
When you've got the time to compose the shot properly the pictures that come out are decent. One critique would be that even on bright days images come out a little dark looking. But, it's not bad in low-light situations and the front facing camera is stronger than you'll find on the Lumia 950.
Check out a few samples in the gallery below.
Image 1 of 10
Acer Liquid Jade Primo battery life
Inside the Jade Primo, you'll find a 2870mAh battery that's not removable. If you can't hot swap during your business day you're going to be expecting to get good life from what lies within, right? Well, for the most part, the Jade Primo does just fine. I've not really struggled to get through the day with it, but one thing that was a little concerning is how quickly it drains power while in my pocket doing nothing.
If anything the over-bright display should cause more battery drain than on some other phones, but sat idle next to a Lumia 950 XL the Jade Primo drains its battery significantly faster. Hopefully this is something that can be fixed with an update.
That said, if you're using this as a 'PC in your pocket' and spend a good amount of time plugged in for Continuum, then this probably won't affect you. Keep the dock connected to the mains and you'll never run out.
Acer Liquid Jade Primo: The bottom line
Let there be no doubt, the Acer Jade Primo is a good Windows 10 phone. But it's not a great one, with a frustratingly slow camera, idle battery drain, and a high price tag. The Jade Primo is also quite expensive if you're paying full retail, a fair amount more than its closest Windows competitors, the Lumia 950 or 950 XL.
That's not to say you shouldn't appreciate the many good things about it. The display, while a bit too bright, is a treat for your eyeballs, and the design is refreshing among bland rectangles. Performance as both a phone and a pocket-PC in Continuum is on-par with the Lumia 950, and we'd expect nothing less given the closeness of the hardware in the two.
But the biggest takeaway here is that this is an enterprise play from Acer. I was told much the same way back at Mobile World Congress 2016, and in that regard this is an extremely appealing product. Acer will sell a big box with a phone and everything else you need (even including a monitor), to have the complete Continuum-powered PC experience. When it comes to deploying in the business world, the cost is less of an issue, especially compared to the cost of a phone and a laptop.
If you're an average consumer looking for a high-end Windows phone, you should probably still buy a Lumia 950 or 950 XL. They're significantly cheaper than the Jade Primo while offering the same experience. Even if you have to get it in a different way. If you're an enterprise buyer looking for that sweet-spot package, the Jade Primo should 100% be on the shortlist alongside the HP Elite x3.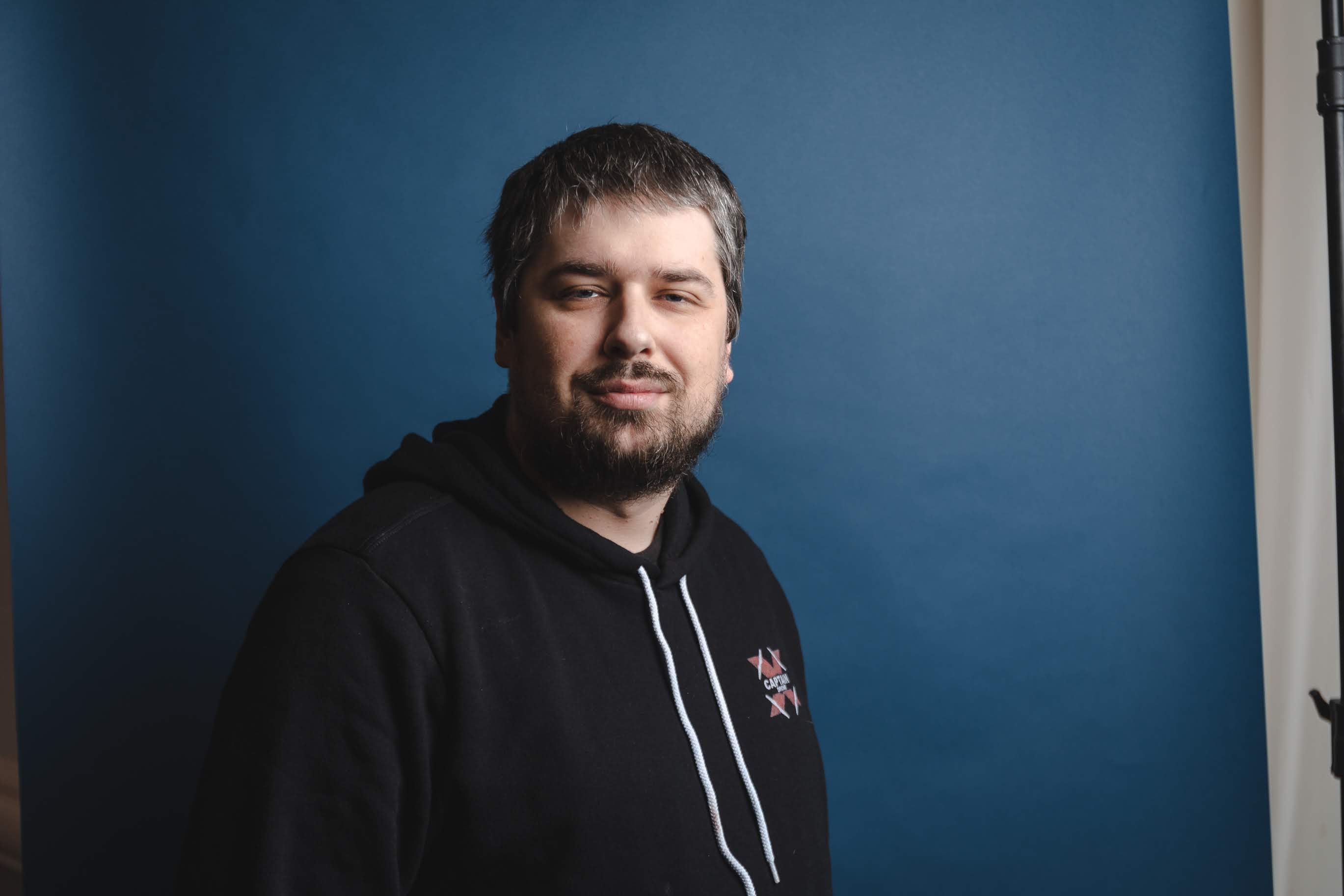 Managing Editor - Tech, Reviews
Richard Devine is a Managing Editor at Windows Central with over a decade of experience. A former Project Manager and long-term tech addict, he joined Mobile Nations in 2011 and has been found on Android Central and iMore as well as Windows Central. Currently, you'll find him steering the site's coverage of all manner of PC hardware and reviews. Find him on Mastodon at mstdn.social/@richdevine